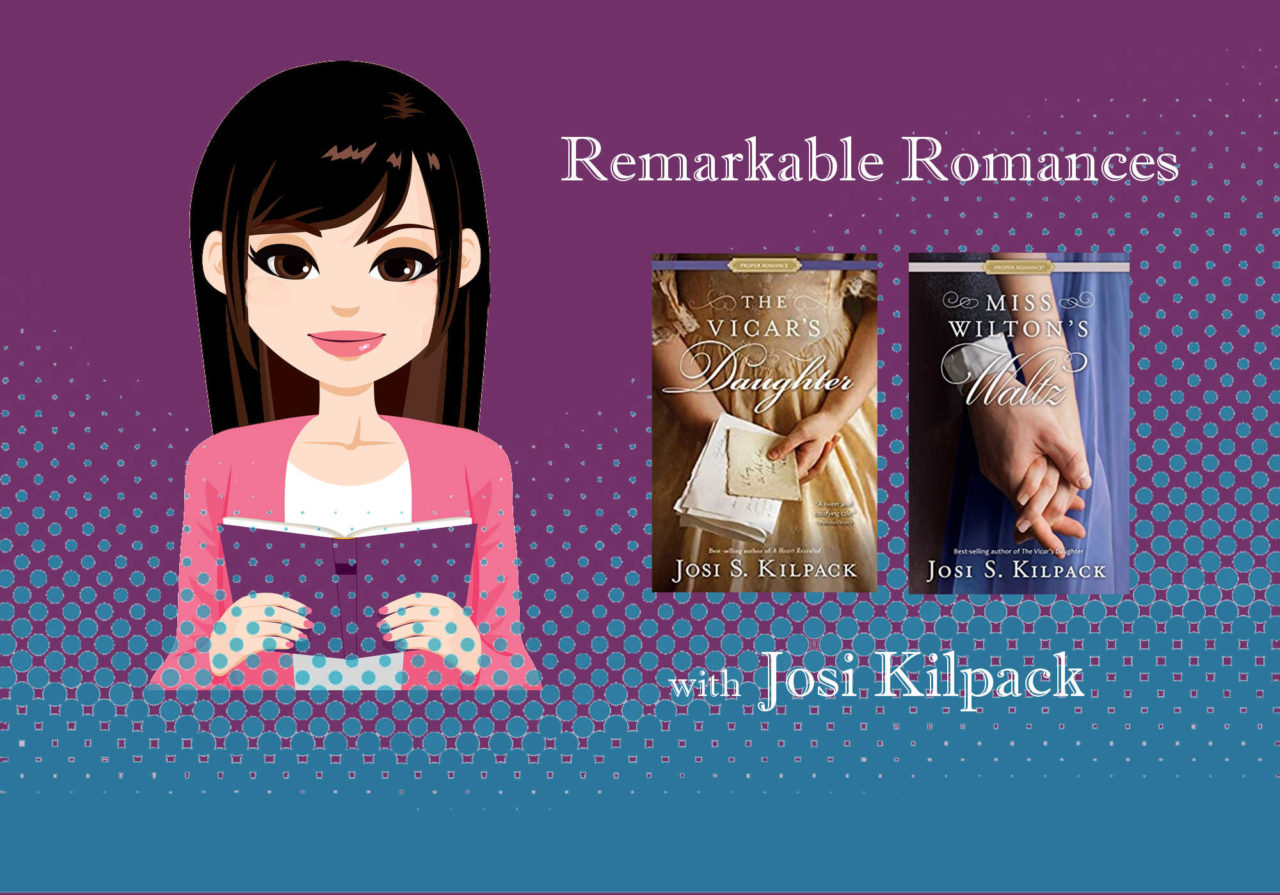 Josi Kilpack is the award-winning author of historical and contemporary romances, as well as culinary mysteries. She will talk about how her remarkably successful culinary mystery series evolved, how she prepared to write her Regency romances, and what she's doing to fill her creative well.
---
Q. Hi Josi! Thanks for chatting with me today.
A. Thank YOU for inviting me to chat.
Q. So…for the benefit of our readers. I wanted to say I've known you for a while, first through Storymakers. I think it has been about a decade. So we were just babies then.
A. Hahahah. No kidding. And we had babies. All of mine are all grown up now. Crazy.
Q. Yes, crazy! I'll come right out and say, that's what made me think to chat you up…you said you are applying to be a real estate agent because your kids are grown. Did I sum that up right?
A. Yep, I've finished the course and take the test next week. As my kids have grown up and become more independent, my involvement with things like activities and school have been less and less. I've found that being home all the time, and often by myself, does not give me the content I need to be creative. So, without kids at home I'm starting a new career that is meant to stretch my brain and give me that interaction essential to creativity. At least for me. I know lots of people who can be full time writers, but I have realized I'm not one of them.
Q. Wow! That is an interesting philosophy. Can you explain more about that last sentence, because um, I will be honest…if I had as much success as you I could see myself doing that to eternity.
A. I think creativity comes through imagination and consumption. Consumption comes from what fills the wells of the imagination. For instance, could I have ever imagined a dragon if I hadn't seen someone else's idea of what a dragon is. I think some people can do that, but it doesn't work for me. I draw from conversation and interactions with people, watching, observing, and imagining a different conclusion to a conversation. So, in this last year as my oldest has been a super busy senior in high school and I'm not helping out with school fundraisers or sitting on the sidelines for soccer games, my "interaction" has become more and more limited. We moved from a community we had lived in for 20 years and so I didn't have the connections I had come to take for granted. But I had ALL this time! The writing has been harder forever and though it's not only because I am my own company most of the time, I have realized that's part of it. My daughter will go to college in August and I need to "get a life." so to speak.
One of my favorite quotes is "That which takes me from my writing gives me something to write about." That has proven very true for me.
Q. Like filling your creative well. That is so true! And I can relate so much, now that my kids are all in college or missions. How did you choose to pivot into a new career in real estate? And what does it take to prepare for it? How long was the course?
A. I own and manage a few properties, my ex-husband loved buying and selling real estate, so I had a basis of how it worked. I have a couple of friends who are also RE agents and I've watched how they have created a career for themselves. I asked A LOT of questions and then, at the urging of another friend who was getting her license, signed up for the course. In Utah there are online courses available. I started on January 13 and finished on April 13. The testing centers have been closed but I was able to schedule my test on May 6th. I'm excited and super nervous. But I need to do something and this feels right to me. Let's hope I'm right!
Q. That is fantastic. Good for you, and I am sure you will do great. It couldn't have come at a better time. Everyone is online anyway! Well, I can honestly say that you are an author whom I have always looked up to. Not just because you write beautiful books, but because you have always been so kind and helpful to other authors like me. And your philosophy about not defining yourself just on your writing speaks volumes about how grounded you are. Let's step back for a minute and can you tell me how you got started in publishing?
A. A million years ago–or, I guess, 21+ years ago–I was on bedrest with a pregnancy. I was fighting depression and sheer boredom and started writing a story inspired by too much Lifetime Television for women and contemporary LDS fiction, which was a relatively new genre at the time. My intention was to have something fun to do, but it turned into a full length book by the time my baby was 6 weeks old. It was fun enough that I wanted to keep doing it, but I had an awful lot to learn. I paid for the publication of that first book through a small publishers and though it did not do well, I wanted this whole story-writing-thing to be a part of my life. I started attending writing conferences, meeting other writers, reading critically, and I kept writing. I had a lot to learn, I still do, but it has become a powerful and important part of my life. I can't imagine who I would be without it. I've met the best people through my writing, including you. 🙂 You were in one of my "Bootcamp" groups back then. I'm so glad you're still in the writing world.
Q. Wow, great memory. You are so right! It was at bootcamp! And you were very encouraging so here I am years later, following your advice not to quit. 🙂 What would you say was your breakthrough book/s? Was it your culinary series or something else?
A. Definitely Lemon Tart, the first book in my Sadie Hoffmiller culinary mystery series. It outsold my prior books by almost double and was the start of a series that came in 6 month increments. I had to write twice as fast but the readers loves Sadie and it allowed me to write 12 books in that series. It was a huge turning point for my writing career.
Q. You have a mouthwatering mystery series featuring an endearing heroine. It is one of my favorite genres, and as a foodie, I would love to know how that series got produced. For instance…how far in advance did you plan the entire series? How did you come up with the recipes?
A. When I submitted Lemon Tart it was a standalone book without recipes. They suggested I include recipes for some of the things Sadie (then named Betty) made during the story–hence it became a culinary mystery. During that part of the process I mentioned to them I had an idea for the same character in a second book set in England. They agreed to a three book series at which point I put out a request on my blog for readers who would be willing to help me develop the recipes. The first eight people to respond became "Sadie's Test Kitchen" and they helped with all the books in the series. When English Trifle was well received, we decided to go to five books, then seven, ten and finally twelve. I was the one who put a stop to the series–I was running out of ways to kill people and reasons why. I wanted the books to feel different from each other and not be the same plot told over and over again with different names and places.
The test kitchen would give me recipe ideas and then make all the recipes to make sure they worked in other people's kitchens and were "book" worthy.
Q. The Test Kitchen sounds fun and brilliant. "Running out of ways to kill people and reasons why." LOL What inspired you to write a mystery?
A. I wrote the first chapter for a blog contest sponsored by Jeff Savage who was writing a mystery novel at the time. I was between projects, considering trying to get into the national market, and ready for a challenge. I had never written a mystery or a non-LDS character before. I didn't win the contest (though I got 2nd place) but all the work I had put in to figuring out how to write that first chapter made me want to keep writing. I plucked away at that book for another two years, in between my LDS-character novels, and when it was done asked Deseret book for a release of contract that would allow me to shop it nationally. They said to send it in so they could properly reject it and free me up to pursue other publication, and then loved it. They were looking for non-LDS but clean fiction and Sadie fit the bill.
Q. Nice! What did you learn about story and romance arcs in a series? How did you develop side characters? What did your readers keep clamoring for more?
A. I learned that arcs in a series are really tricky. There are story arcs in each book, but also series arcs that stretch over multiple books. Romance is especially tricky because if they get together too quickly, then you lose some of the tension of your story. I learned this as I went, since I didn't plan the series in advance. Sadie had to grow but she couldn't grow so much that she was unrecognizable to the reader in the next book. Side characters were specifically developed in regard to what Sadie and the story needed from them. My readers just wanted more of all of it–recipes, Sadie's antics, new places. The readers are amazing and they are the reason the series went on as long as it did. Series typically sell well at first but decrease by each book. This is true for Sadie as well, except by about book 4 the sales stayed the same and all the books went up when a new book came out. It was remarkable.
Q. Yes it was. Apart from your culinary mysteries and LDS fiction, you also write Regency romances. In all, your books number over 30 according to your Zon bio. Regency has a tender spot in my heart. When I was a brand new mom some 20-years ago, escaping between their pages was something I enjoyed. I am pretty sure I checked out all the Regencies I could get my hands on. How did you get into Regencies?
A. The exact same way! That's amazing, Jewel. I was a new mom with no money or time for hobbies, but I could read. I would go to my local library (we lived in Salt Lake then so we had their amazing county library system) and check out the Zebra and Silhouette regencies. When I did have time to indulge, I read those books. Hundreds of them those first few years until I was too busy to read that way anymore. The first story I ever wrote was a Regency specifically to show off what I had learned about the time period. I never had any plans to publish it, and it's pure garbage, but that was my first story. A few years later I started writing what would become my first published book.
I've only written seven regencies, and three historical.
Q. I started to read one of your stories yesterday. It was about Dina…Colladina. I thought it was in my Kindle but I can't seem to find it. Remind me the title…?
A. That's one of my short stories done through Timeless Romance Anthologies, To Love a Governess. There are three in that particular Anthology and that one is titled Till the Seas Gang Dry.
Q. Yes, that is it! There was a poignancy to their love story. She didn't seem complete without him and vice versa. I was drawn into the story from that very first sentence. Something like she could tell it was him. (I will have to look it up exactly unless you know it by heart.)
A. She's outside with the girl she's a governess for and he comes to find her–after several years apart–and she knows it's him without looking. For not particular reason than that she just knows. 🙂 I'm so glad you liked it.
Q. Yes. I loved that your characters seemed to have…a certain gravity. How much would you say of yourself and your life experiences make it into your books?
A. I'm not really sure. I would say I'm a person who has a lot of "feelings" so I can tap into all the things a character needs–love, desire, loneliness, fear–and there are aspects of a lot of the characters I can relate to, but even if they start with a situation I had in my life, it always evolves through the course of the story into something else. So, I know that my life experience contributes, but I feel like it mashes together and grinds through the creative process enough that it becomes unrecognizable.
Q. Makes sense. It's personal and yet universal. When you hit that sweet spot, it can certainly be gold. What would you advice an aspiring Regency author? Between all that research and manners and language, it seems almost easier not to try.
A. I'm a lazy researcher, it is not my favorite part of the process. I'm going to really unimpress people, so hang in there–watch movies. I find movies are a much easier way of figuring out the culture and the speech patterns. Take lots of notes–like writing out the response, identifying the slang, stuff like that. Read Georgette Heyer–she's my favorite for getting the right "feel." or better yet, listen to her books so you hear the accent. Then write your story using what you think you know, but make notes to yourself about stuff you need to research. I use ## because it's easy to search in a document. On days when the writing isn't working, or when the book is finished, I go research those specific details. For instance I'm writing about the wife of a knight and don't know how she be introduced at a party I'll make my best guess then put in a ## and then at some point I'll google "how is the wife of a knight addressed in public" and amend my scene accordingly. Choose sites that feel legit, like those written by other regency writers or via Debretts. And expect you'll get some things wrong and some reader will say you're a hack and admit that you're a storyteller, not a historian, and go on with your life. 🙂
Most readers just want a great story and if you can get enough facts right to keep them from being pulled out of the story, you're in good shape. If you can't find a specific help then vague it out. Instead of saying "Sir and Lady Bufflepuff," the footman announced, causing heads to turn in their direction. You say, "Upon their announcement, heads turned in their direction." Story first, people, that's my motto.
Q. Love that advice! I can't believe our time is up, but alas it is. Thanks so much for chatting with me. I enjoyed catching up with you and wish you the best with your exam next week, and your new leaf in life.
A. Thank you, Jewel, this is the best format I've ever done for an interview. You are wonderful and I'm glad you're still writing. Thanks so much.
---
Check out Josi Kilpack's books.
Subscribe to my newsletter for Q&A alerts, writing tips and publishing news. Check out my books.