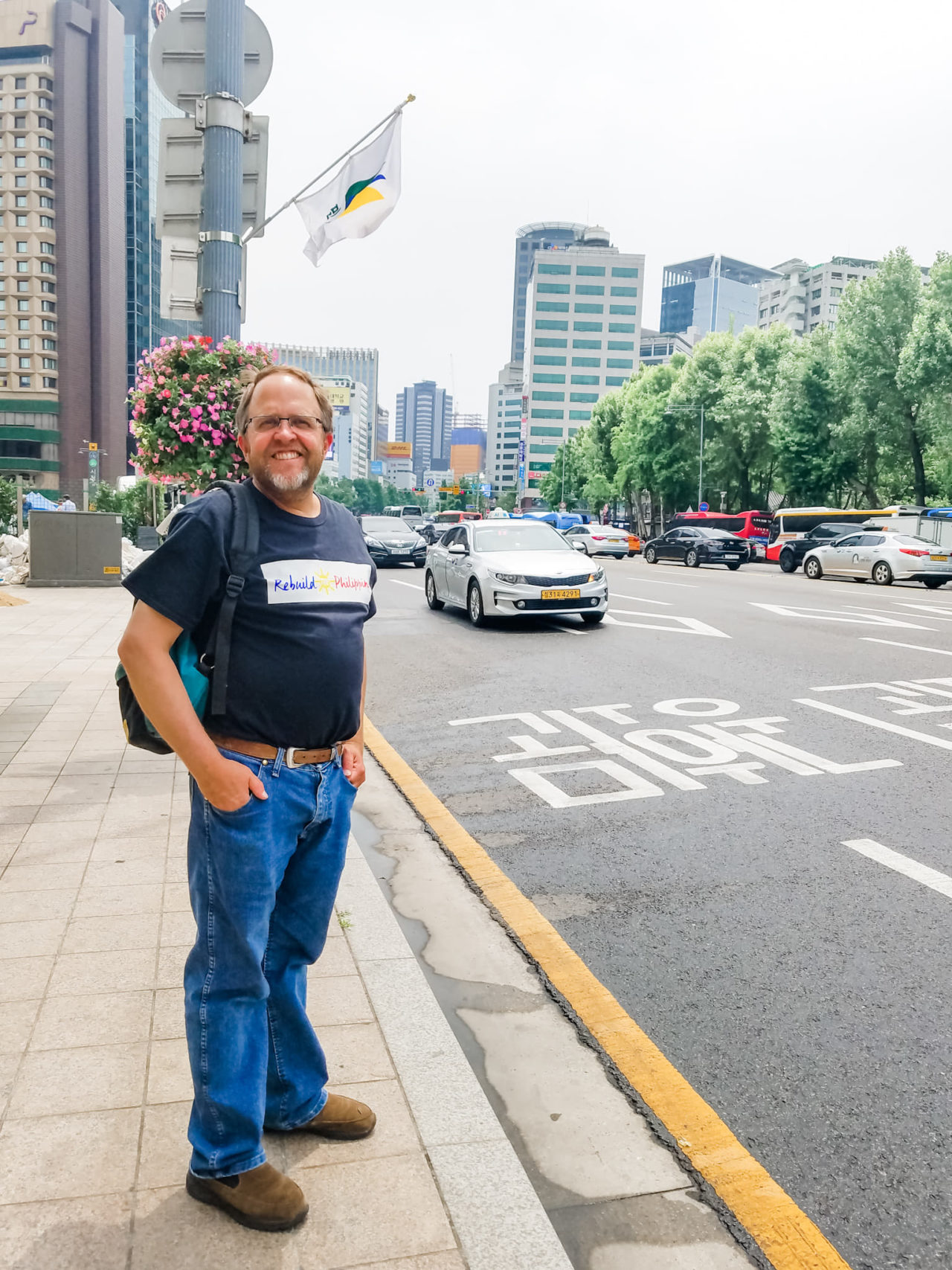 We are in Seoul, where we'll spend two days before heading home. My husband Drew is back after 30 years, when he once served for two years as a missionary for the Church of Jesus Christ of Latter-Day Saints. Many of the buildings he used to pass are no longer here, replaced by gleaming high-rise towers.
The grandma who used to chastise young women with too short of skirts is no longer there. A building erected during the Japanese occupation is gone. The sidewalks now have a raised linear pattern to guide the blind. Smart little restaurants that cater to young professionals have popped up in place of dives. The Seoul Drew knew has changed, but the love he has for this special place hasn't. ❤️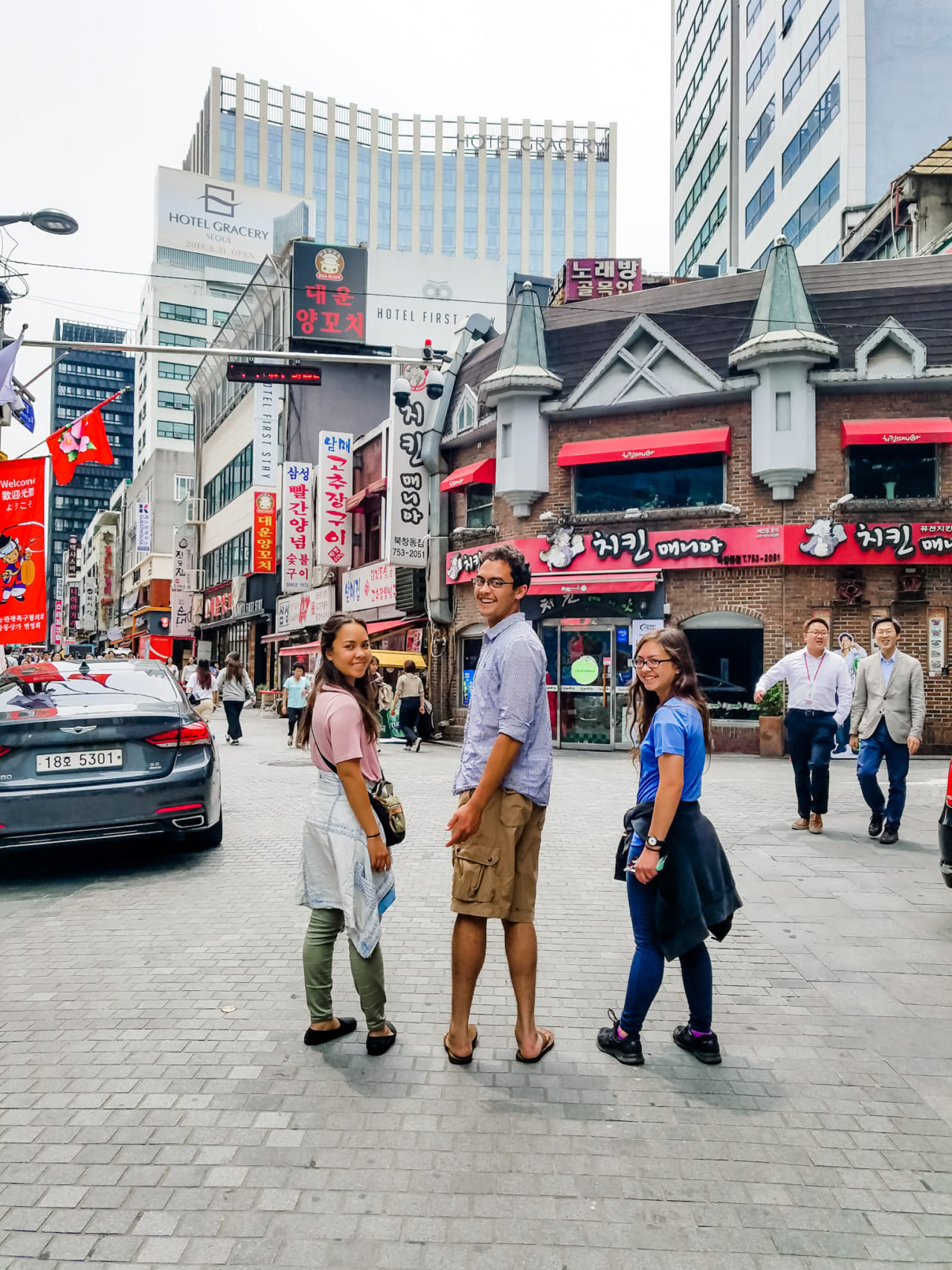 After we flew into Seoul this morning, we took the subway to our lodging. We are staying in a tiny hotel with two beds and a little cot that Sabrina will use. It's close to some of the historic sites. After doing luggage storage, we visited Deoksugung Palace, which has a traditional royal guard ceremony.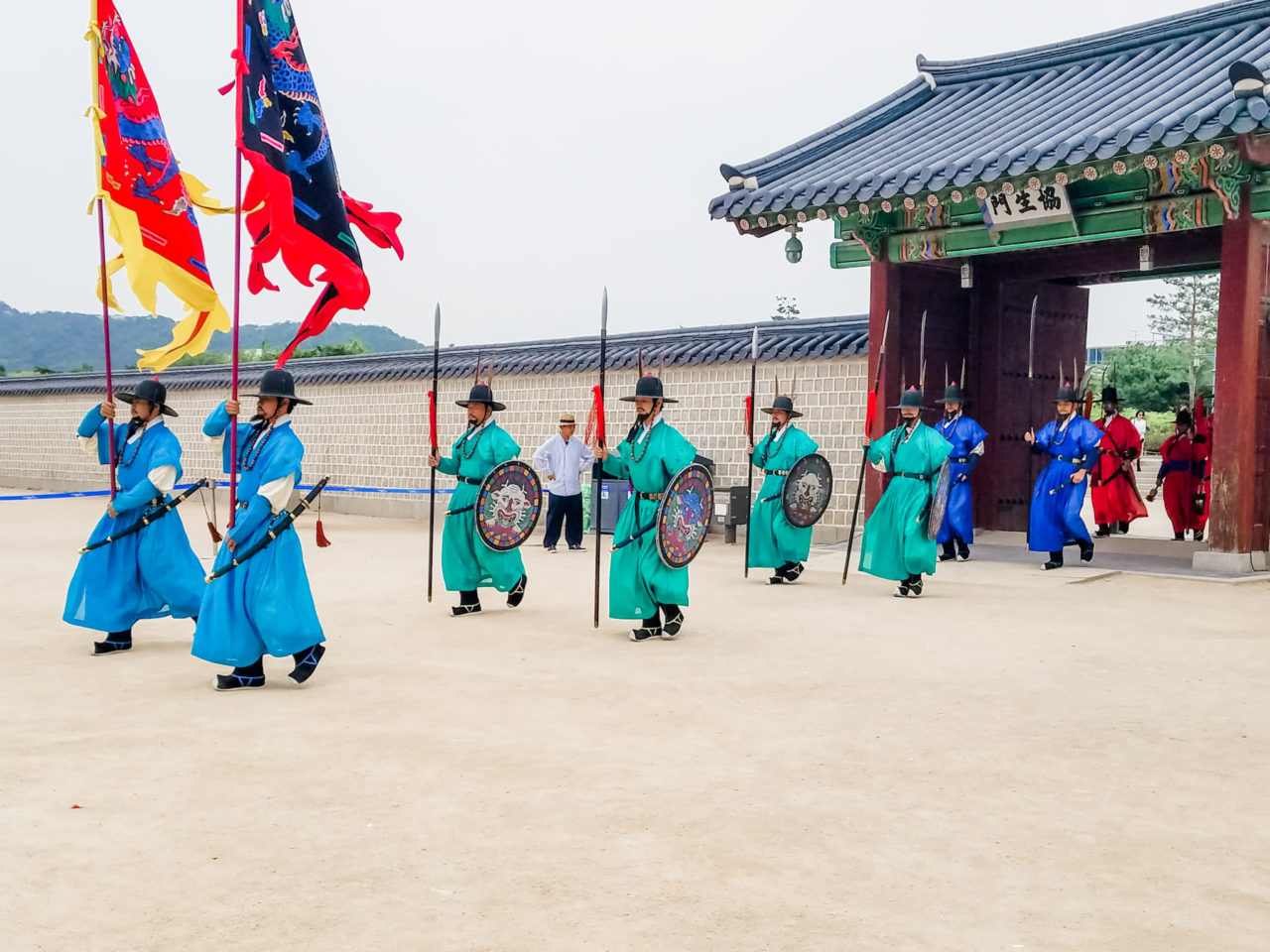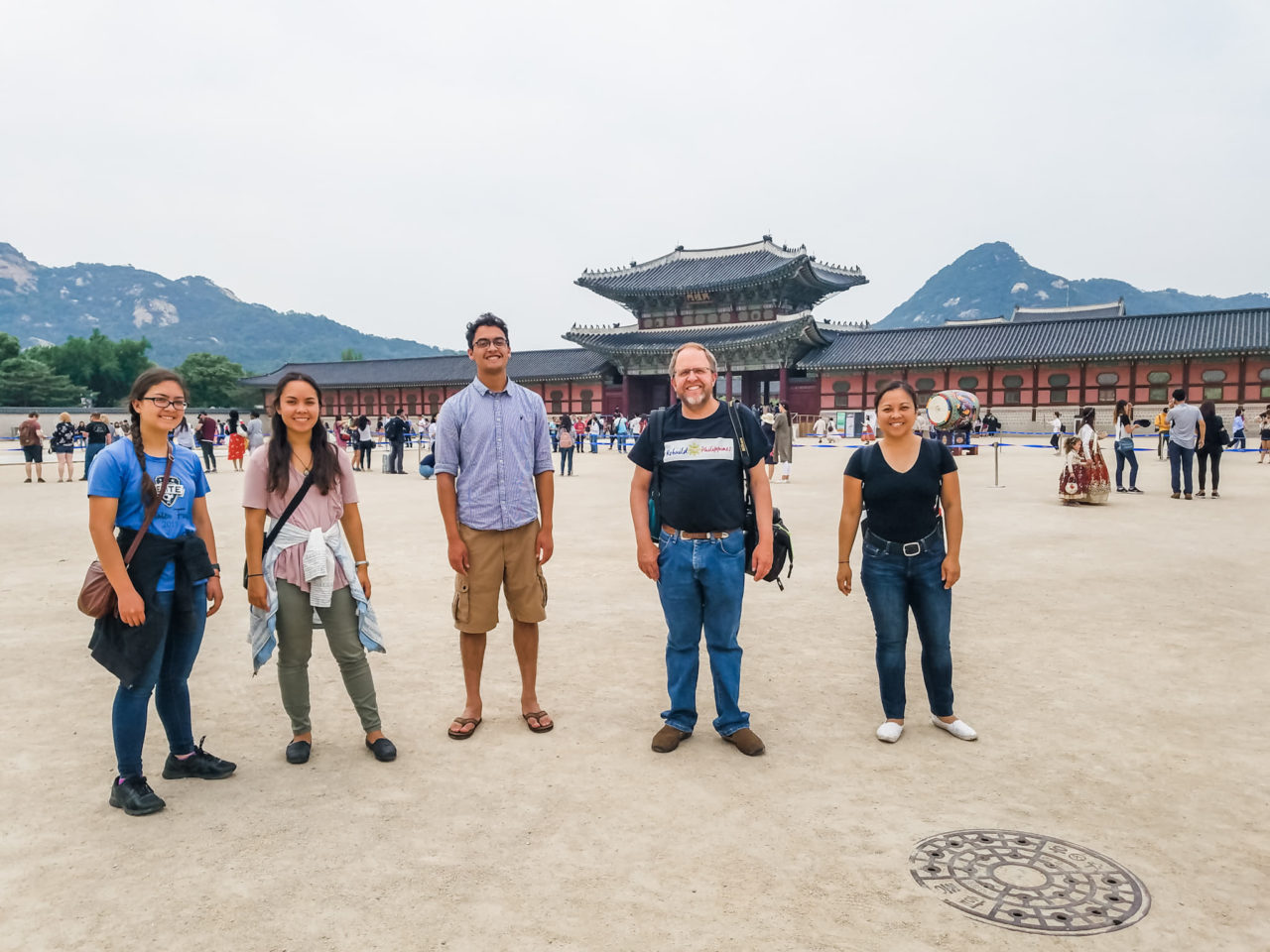 We wandered the adjacent neighborhoods, passing through narrow alleys where restaurant operators cooked on stoves outside.
By late afternoon, our legs needed the rest. We bought smoothies, a boba drink and soda. While enjoying our snacks, a Korean man in his early 20's and who was playing the piano right outside the eating area, chatted us up. He has spent the last five years performing the piano. Upon our request, he played a rousing tango on the piano.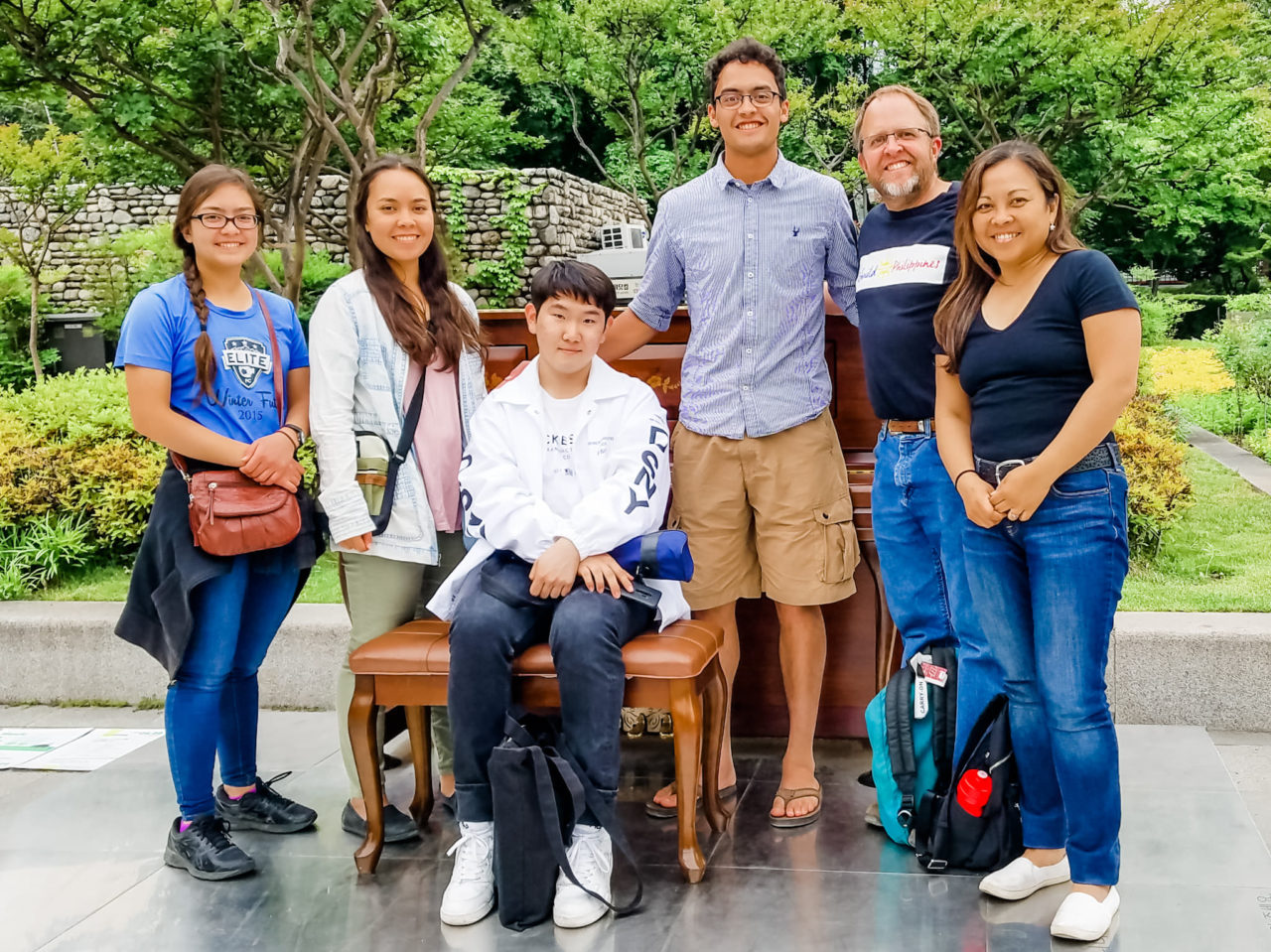 For dinner, we met up with a former Korean language T.A. of Wesley's. She joined us for a dinner of dak-galbi, or chicken barbeque. So yummy and just the right amount of spice. We ordered both the spicy and not so spicy and it was so fun to grill everything right then and there.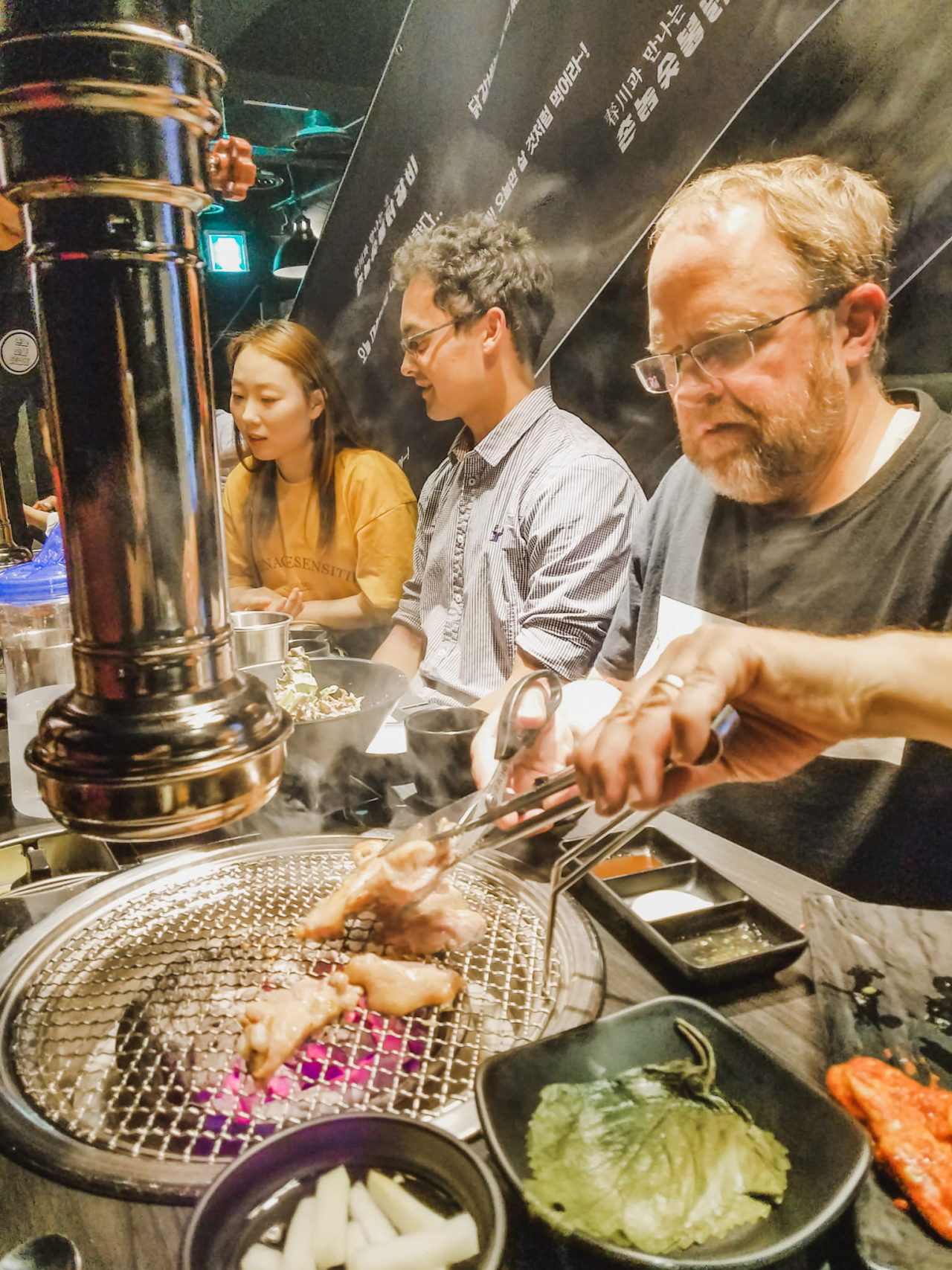 For dessert, we wandered around and bought a scone and pancake from a street vendor. The scone and pancake are filled with honey, warm and gooey. Wesley got waffles filled either with cream cheese or fruit, in the shape of little fish. Delicious!
Scones with honey inside

Fish-shaped waffles