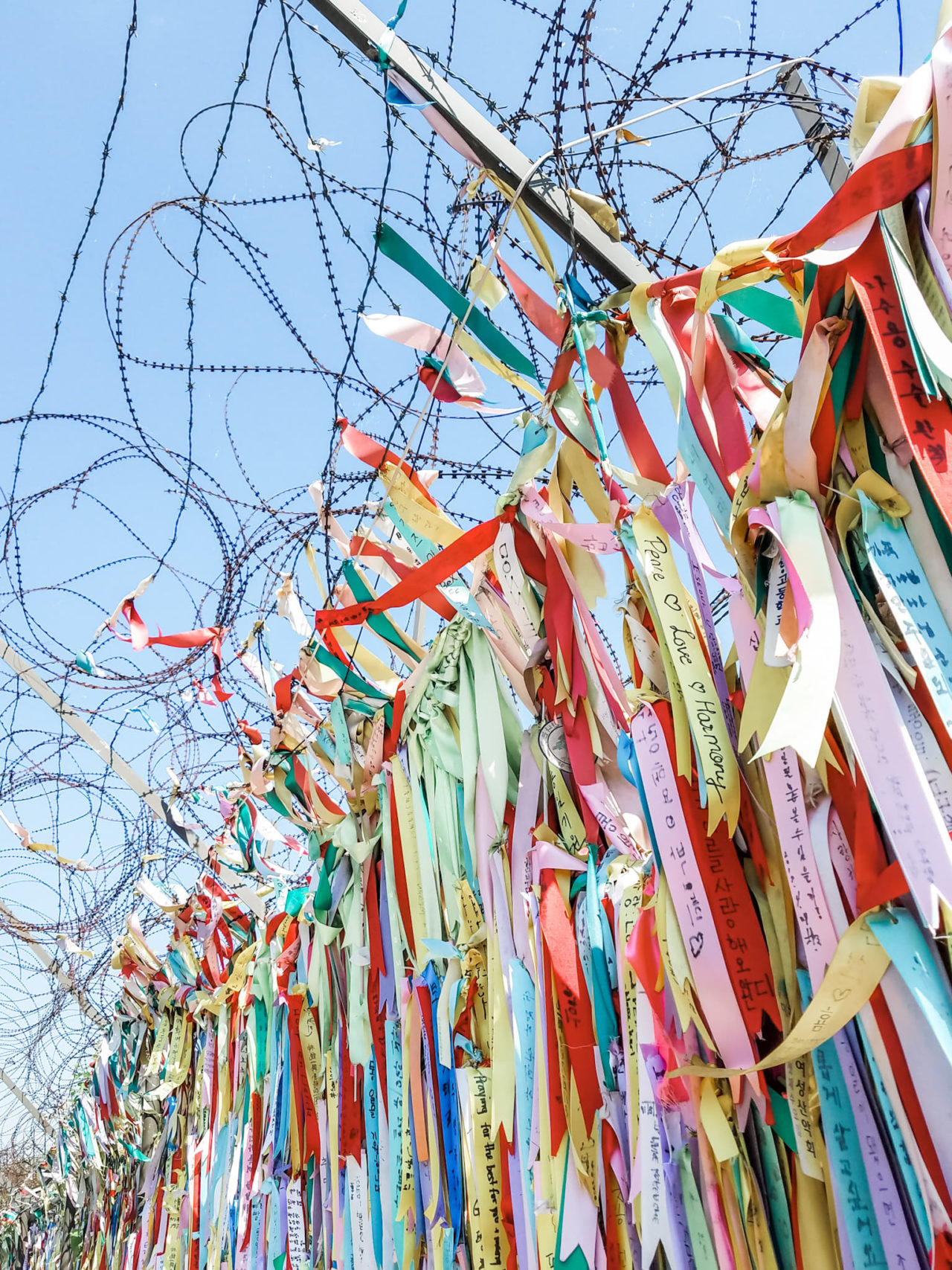 I don't know all the details of his story but his gaunt cheekbones and subdued manner spoke volumes. I could only imagine what he'd had to endure fleeing North Korea after he was exposed helping others defect, hiding out in the mountains, and then leaving behind his wife and children three years ago.
He was a guest on our tour bus. It was part of the sobering day tour of the Korean Demilitarized Zone or DMZ my family and I had gone on today. In an uneasy treatise after the Korean War, North and South Korea split into separate countries and now maintain this "neutral" zone, situated about an hour from Seoul.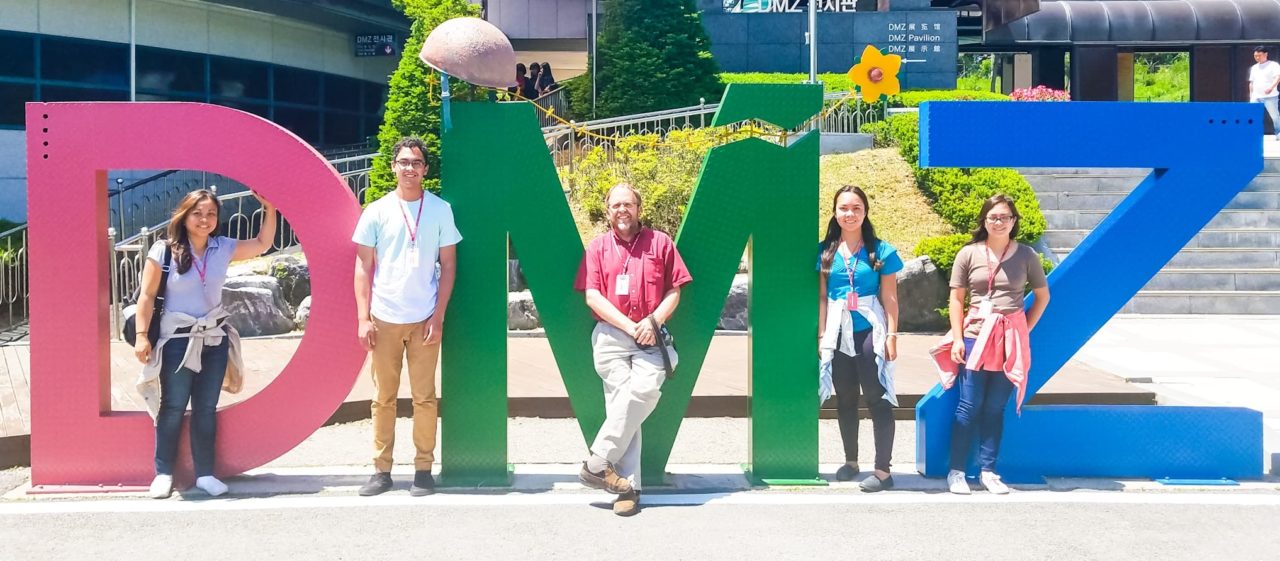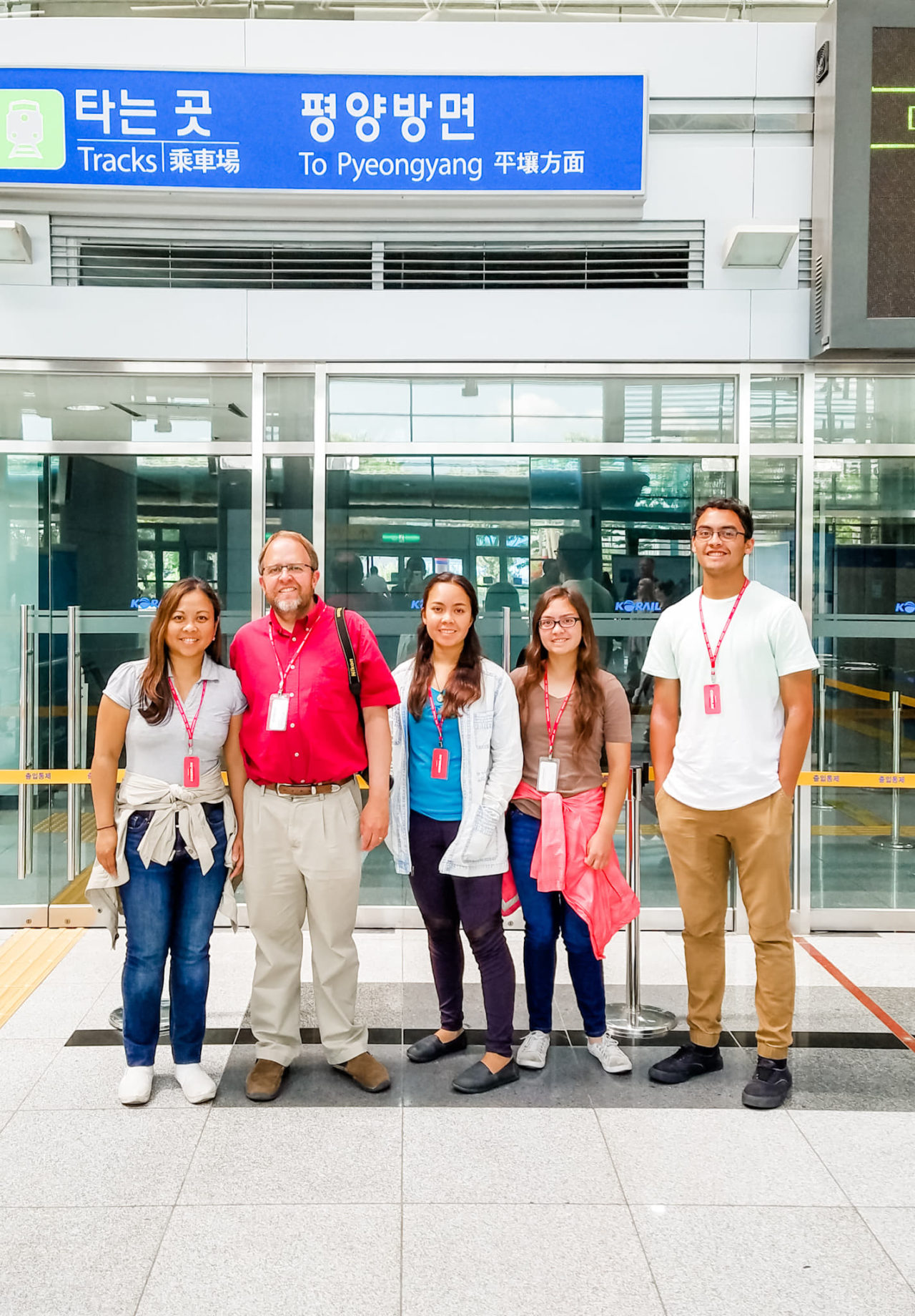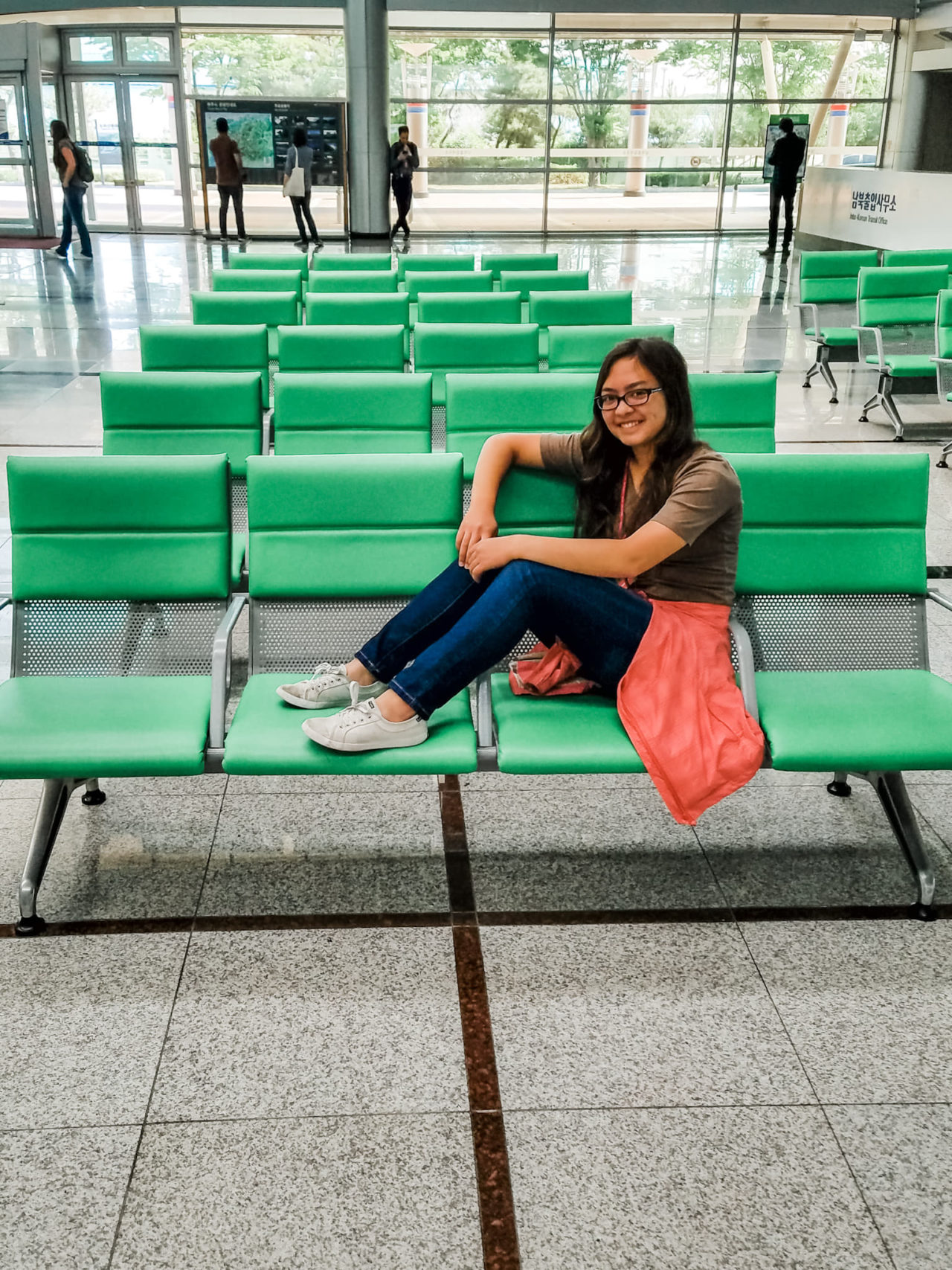 We hear about the constant threats of North Korea and its nuclear missiles in the news, but the DMZ is a quiet border area along the graceful Han River, rice paddies and mountain views. Except for some checkpoints, one hardly notices any military personnel. Only when you look up and glimpse the barbed wire on top of fences are you reminded how deceptively calm everything is.
At the end of our tour, our guest granted a Q&A through our tour guide, who translated. When asked what he appreciates most about living in South Korea now, he answered: direct payment of wages, freedom, and more cultural life. Despite harsh conditions in North Korea, he misses tradition and "wild nature."
I wonder if he still thinks of his wife and children, sleeping in their government-issued housing under the blackness of an off-grid North Korean night, and dreaming of a different life.
---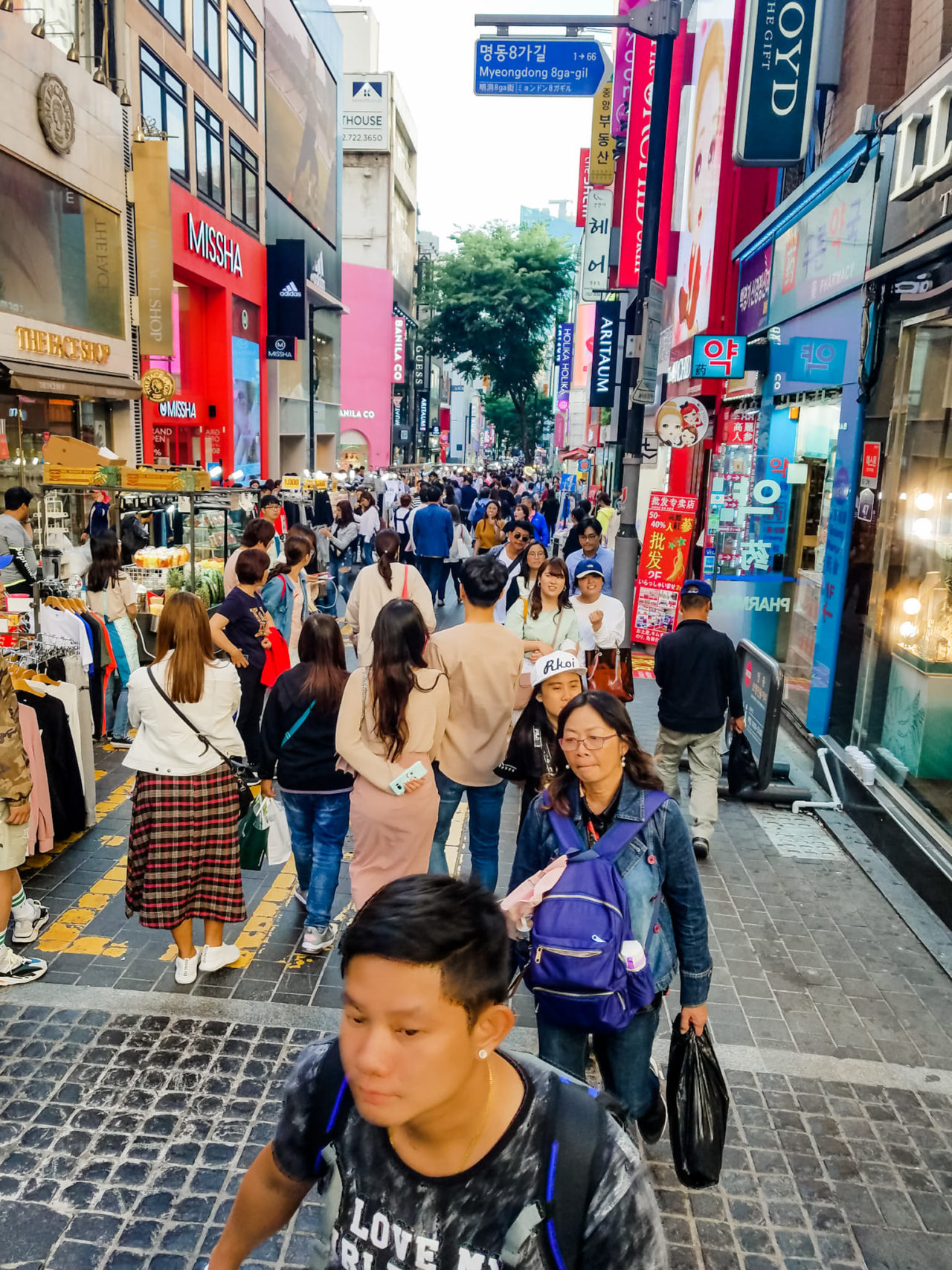 We ate our way through Myeong-dong tonight. It is several interconnected blocks of retail stores and street food stalls in downtown Seoul. Insanely fun! Our last night in Korea, so why not go out with a bang? We ate a bit of a sit-down dinner just to make sure we weren't only eating fried foods but caution went quickly out the window.
And so it began at sundown. Myeong-dong came alive–massive crowds of people swarming around dozens and dozens of vendors under the bright lights of their stands… amidst tantalizing aromas of meats being grilled. Vendors sold not just foods but it was dinner time and eating was the main event.
I started out with roasted lobster tail covered with melted cheese. Between me and the rest of the fam, we tried candied sweet potatoes, candied strawberries, egg on almond bread, fish-shaped nutella waffles, bulgogi in a cheese stick, fried prawns dipped in tartar chili, and purple taro bubble milk.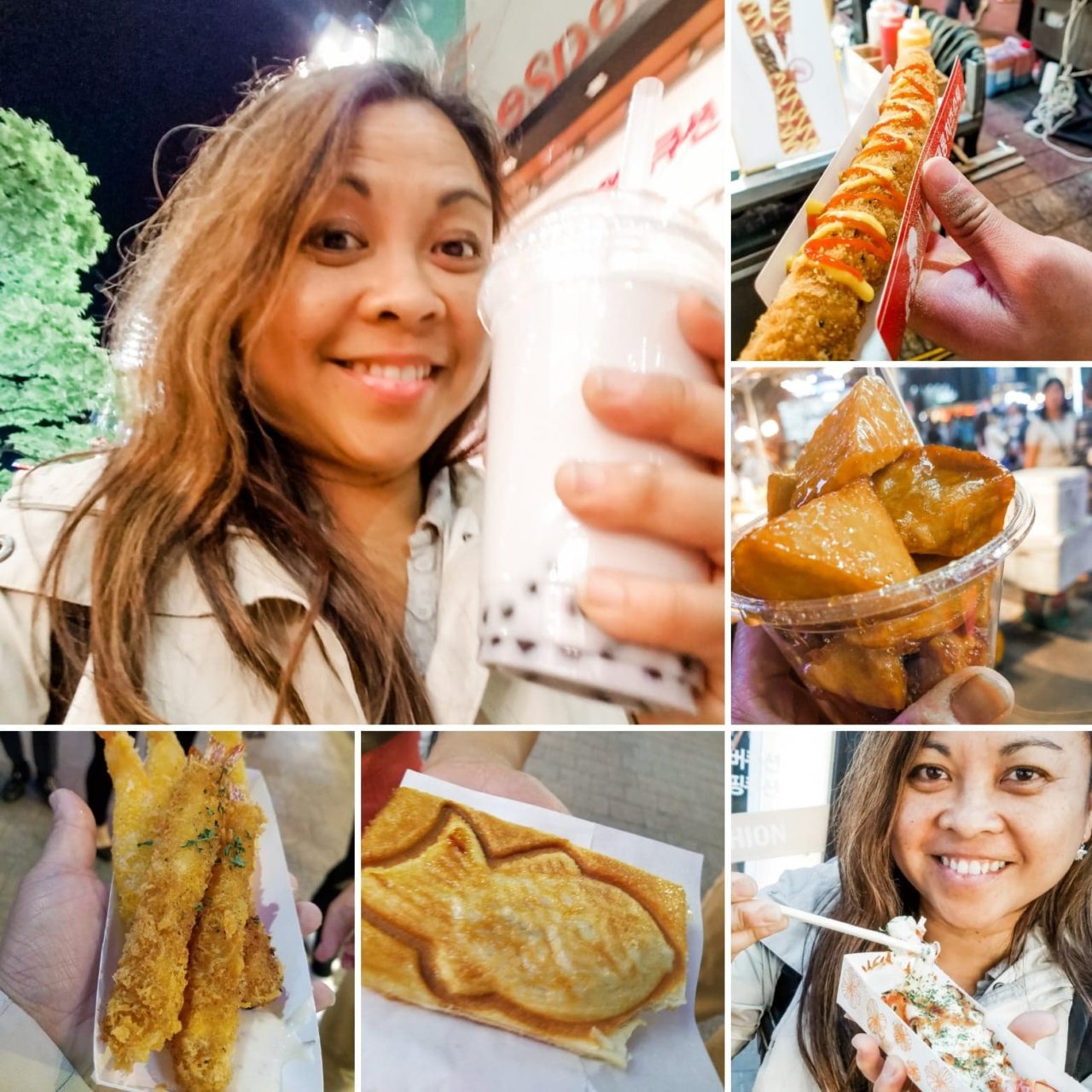 Restaurant patrons watched the madness from upper floor windows, and I realized bemusedly, I was part of that madness. At some point, we declared ourselves stuffed, though I admitted to Drew I could have kept going all night. "Yes," he said, "you could have. I know you." And, well…he does.