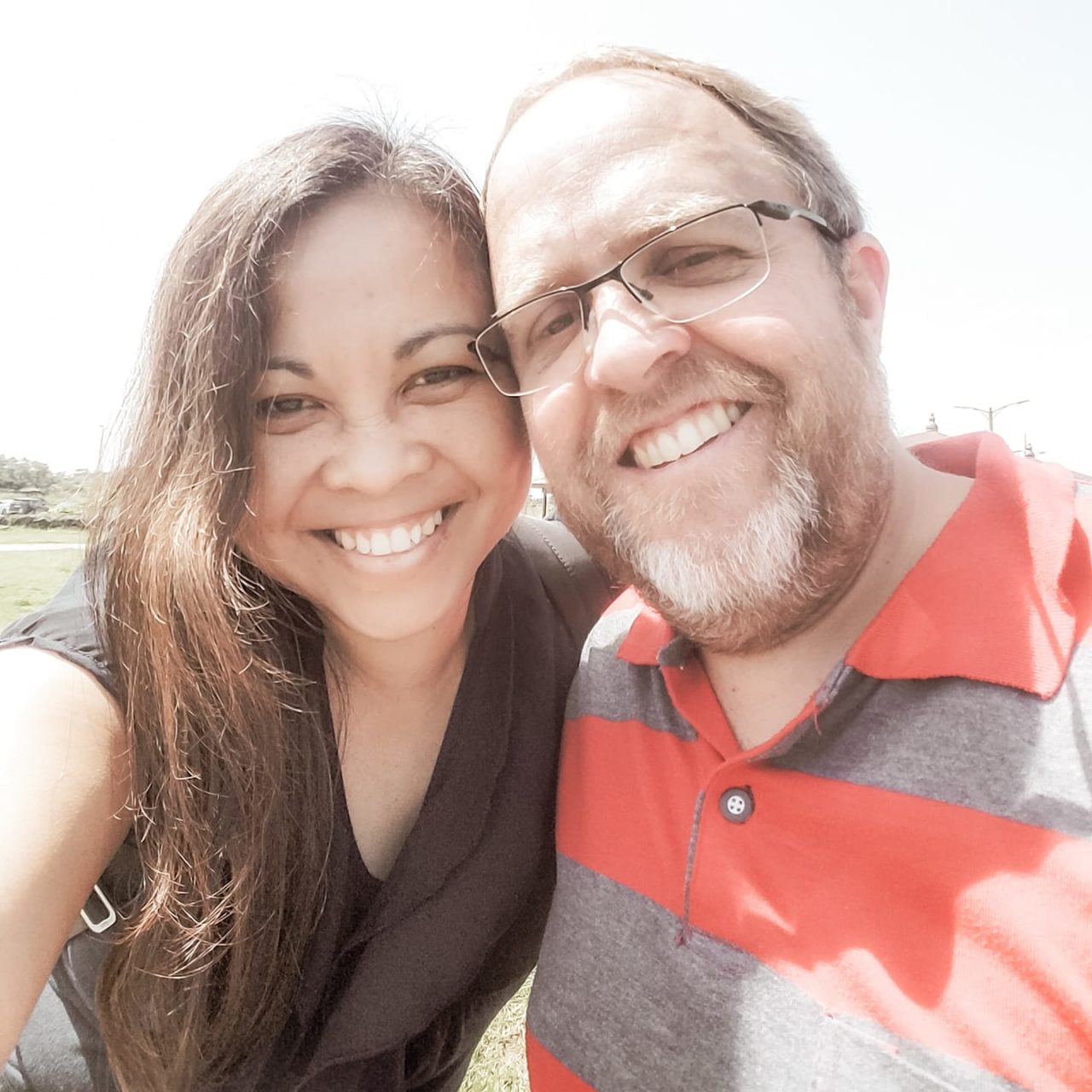 Set off early into yet another great-weather day on Jeju Island. The plan was for us to go to the Hello Kitty Museum (more about this and my HK obsession in a bit), but we had a few stops first.
We were passing through an area on Jeju Island when I saw some squid hung by vendors to dry. They looked cool, so I asked Drew to park and let me out so I could take photos. At first, Drew said it was kind of rude to take photos of squid without buying any. But I sweetly insisted.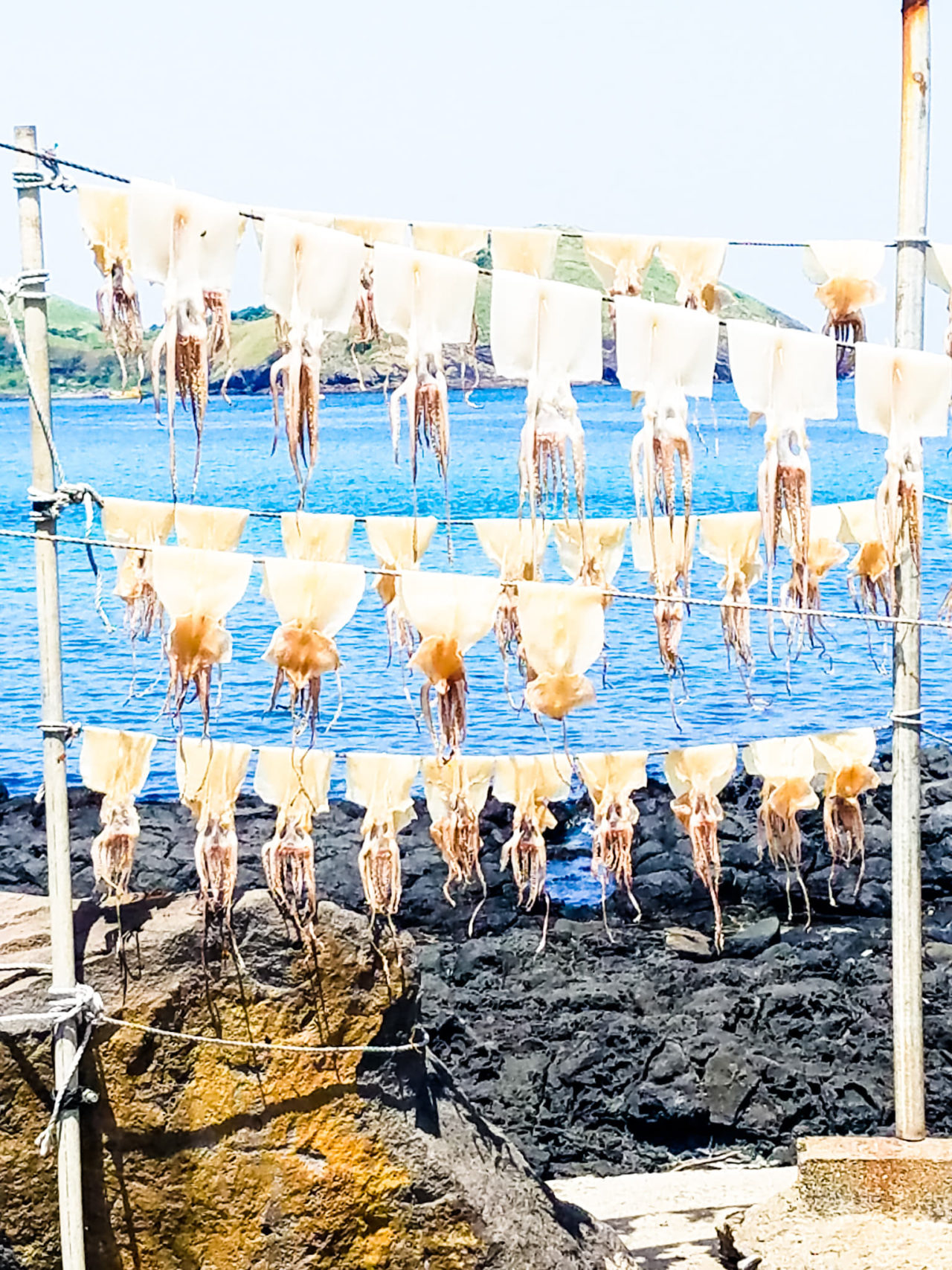 Which led to Wesley noticing the storefront for a fishing charter. The guys had been very interested in going fishing but hadn't had much luck getting any information online. So we jumped at the chance to go on a 90-minute fishing trip. We caught little fishes and a few bigger rockfish using small shrimp and three hook lines. It was so fun and I don't even like fishing.
For about 7 bucks each, we had a local restaurant cook the fish for our lunch. They did it in three ways: raw, fried and in a soup. I went easy on the raw fish, bu everything was very delicious and just the right amount of spice.

Next, we stopped briefly at a Natural Museum. And then finally, my family indulged me in my Hello Kitty obsession since I was a young girl. I got a kick out of my kids laughing over the overwhelmingness of Hello Kitty (three floors!). I have bought Hello Kitty merchandise all my life, but the photos from this museum visit are enough for me.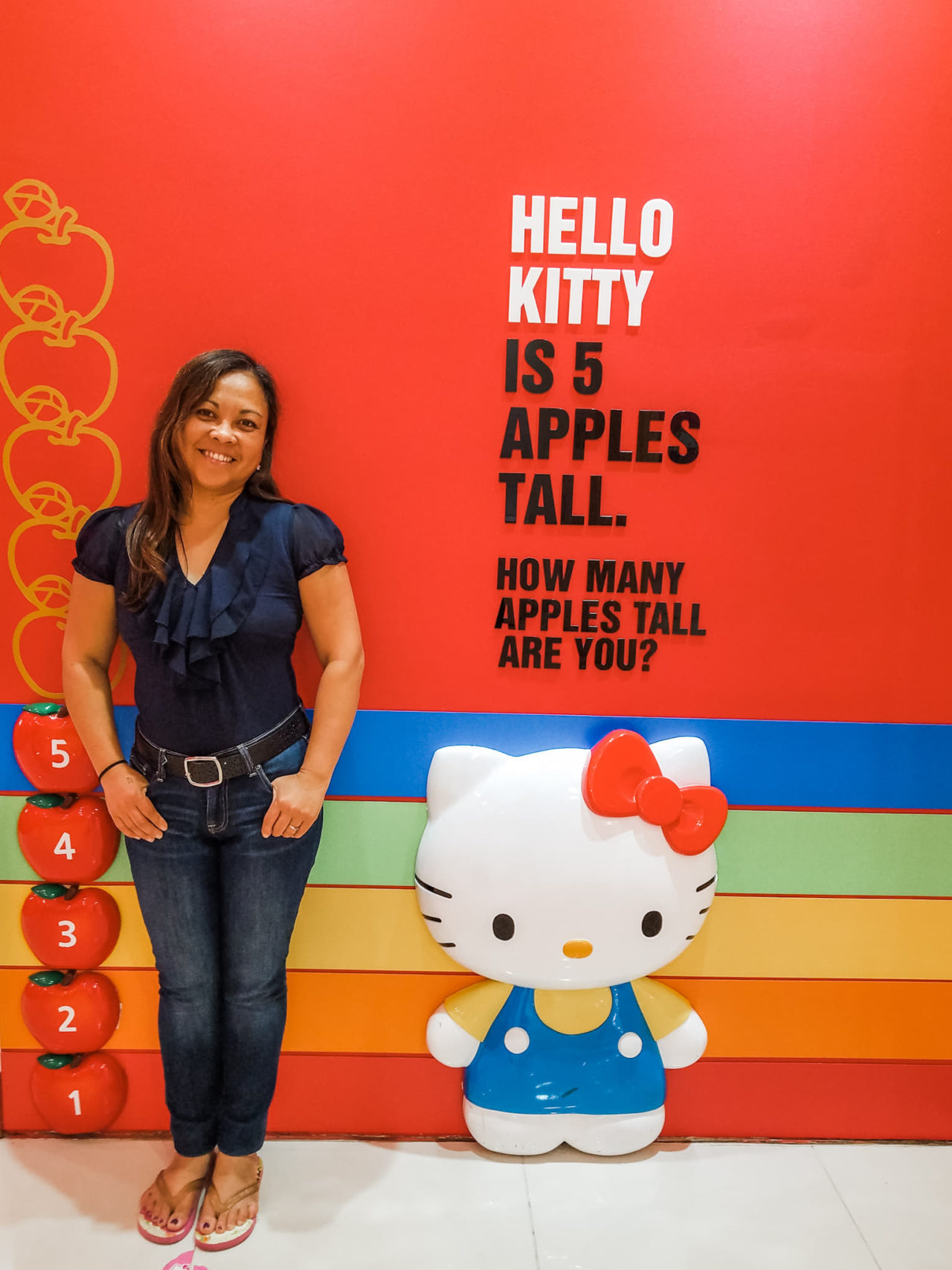 Afterwards, we went to Jeongbang Falls and these actors/models were having a photo shoot. It was so romantic. Drew asked me why I thought they were acting. Maybe they were a couple getting their engagement pictures. Well, I told him I didn't think so because they hardly interacted when the camera wasn't taking their picture. They still made for a lovely couple, however.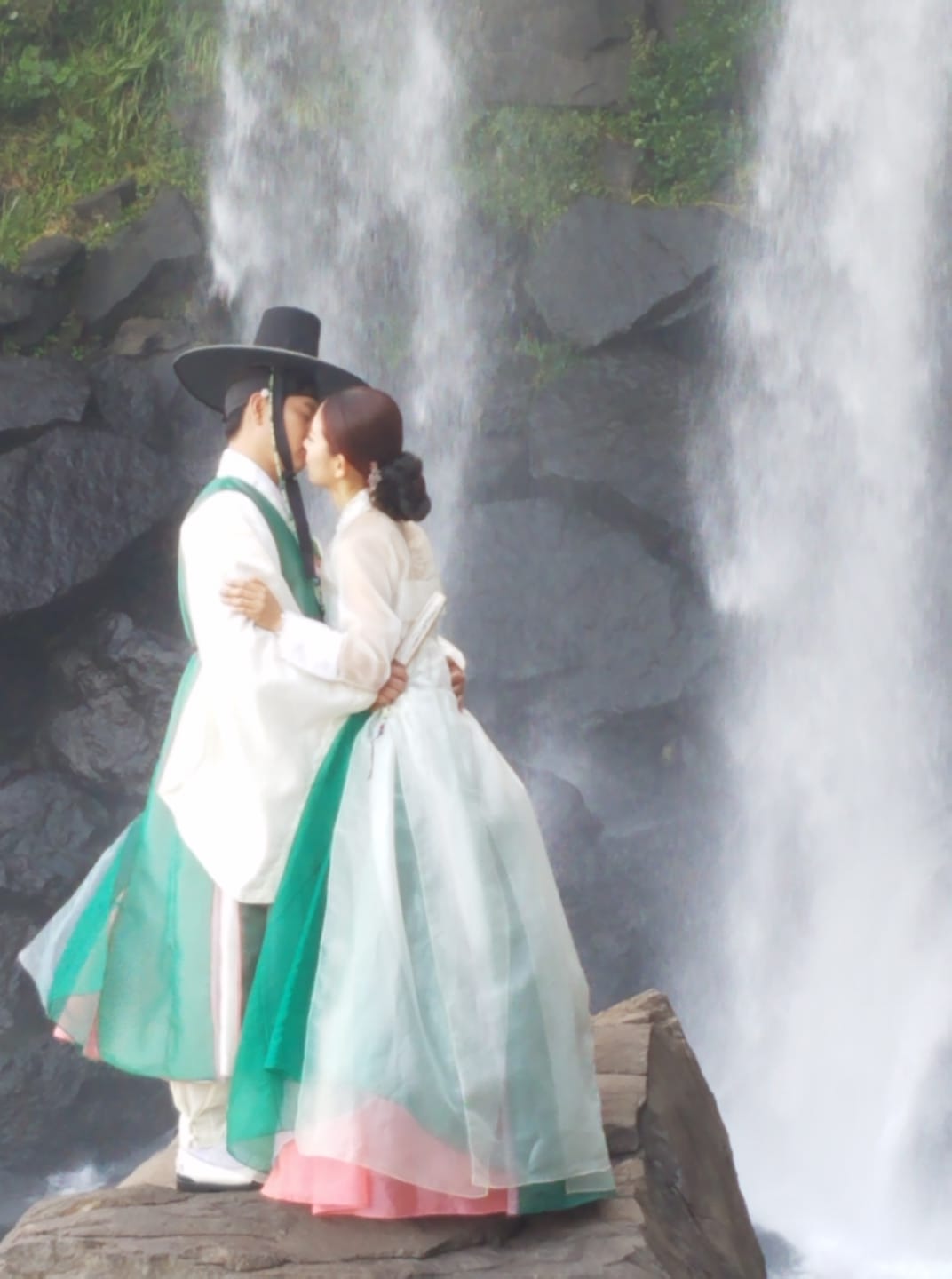 Finally, back at our Airbnb, we caught the sunset on a pretty little stretch of beach nearby. As the sun went down, fish flew comically out of the water in spastic movements. Drew and Wesley swam in the cool water.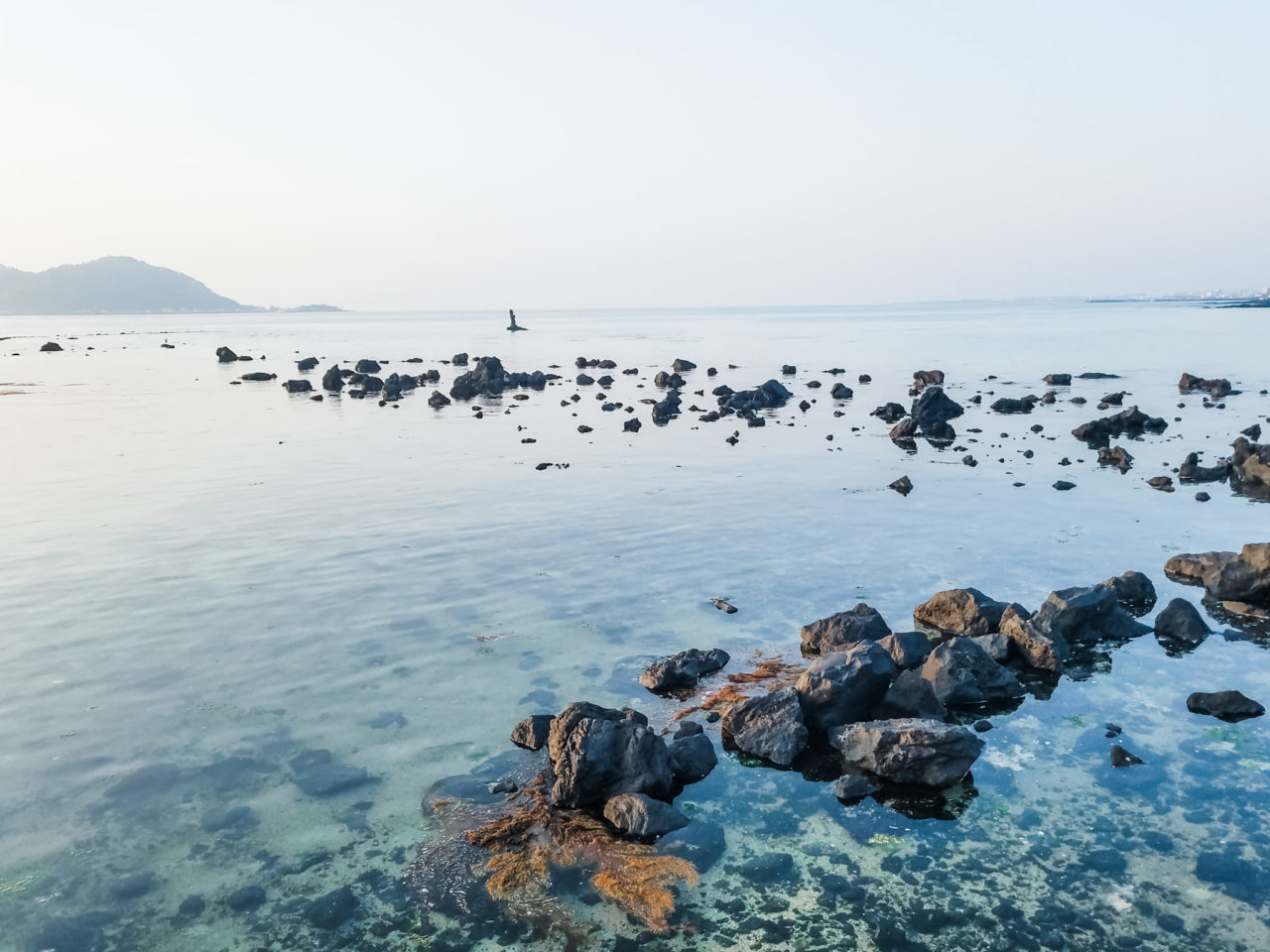 For dinner, we went to one of Wesley's favorite restaurants, Mom's Touch, a New Orleans style chain. When Wesley was a missionary, he and his companions usually bought from Mom's Touch because it was cheap and good.
Tonight, most of us had burgers. I chose one with a local spin—the bulgogi burger.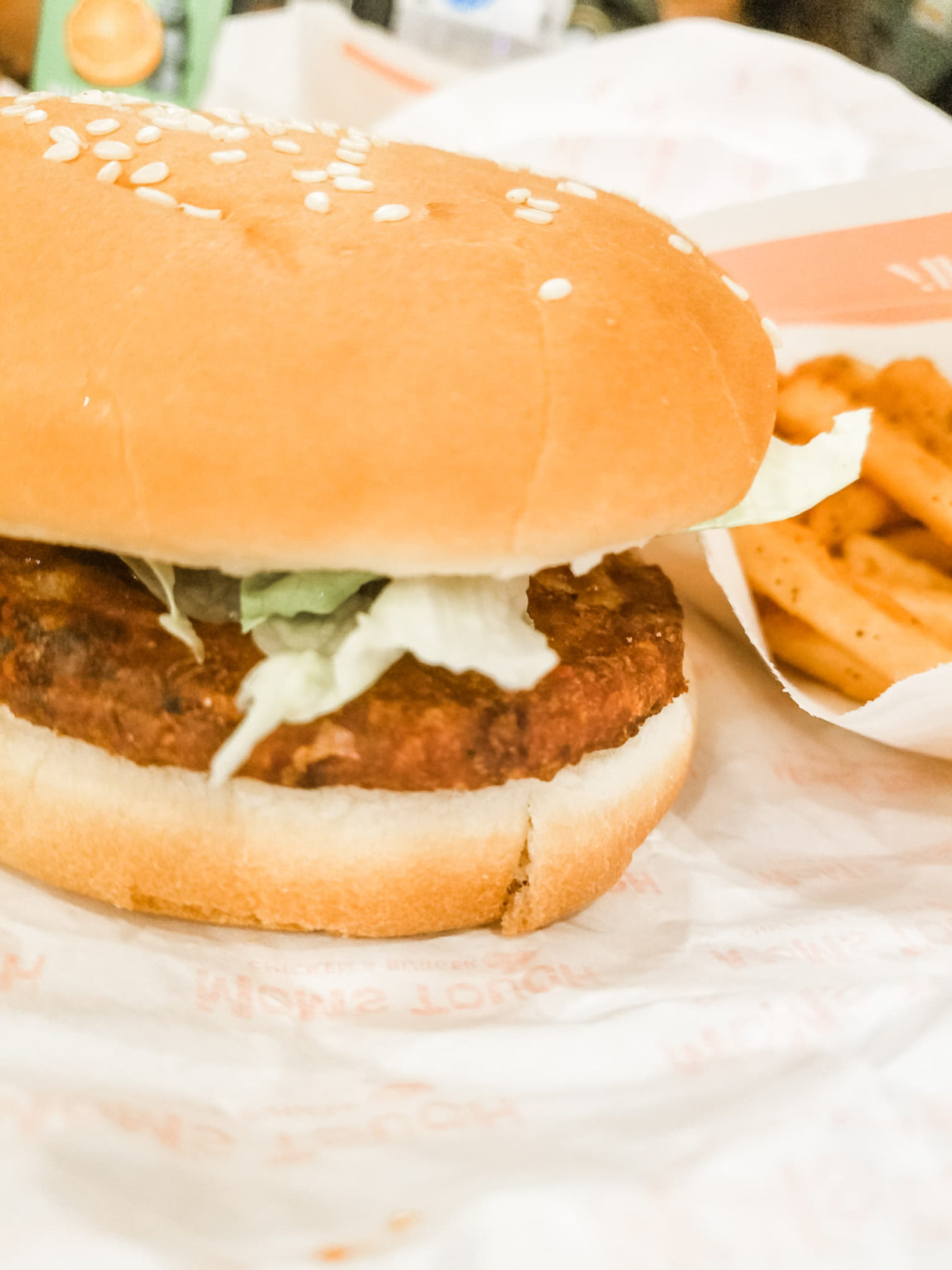 Tomorrow—Seoul!