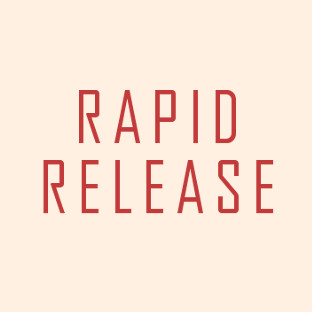 I was in a Facebook author group where someone asked if Rapid Releasing books is worth the gamble. My short answer is yes. Here was my longer answer:
There is no guarantee of success, but rapid releasing (publishing regularly, usually every 30 – 60 – 90 days) in a hungry genre will improve your chances. Someone said, if your first book fails, you're sunk. Well, look at the flipside. What if it takes off and you hadn't planned anything else for a while? Where would you send all those readers to?
This was my personal experience: Although I had published a handful of books starting in 2014 , I had no established reader base (I was sporadically publishing in haphazardly different genres), had no newsletter, and by that point I was making $11 a month on my 11-book backlist.
And then I rapid released a 40-50K word clean contemporary romance (9 billionaire, 3 cowboy) every month August 2018- August 2019. During that time period, I cleared five figures without advertising (except for a boosted FB post for $20 that I shut down in a panic).
Here were some of my takeways from that kinda crazy year of publishing monthly pre-orders:
Pre-orders are a beast but they sure held me to my monthly publishing deadline. I picked the 24th of the month to start with my August birthday and set my next pre-order on the 24th like clockwork. By August the following year, I had published 12 novels and one non-fiction.
I used to admire fast writers, and then discovered I was capable of doing it too. I had to believe I could do it, and then my subconscious took over and by golly, I did it. By sprinting and tracking my wordcount, I learned what worked for me. Pre-orders sure lit a fire under me too. LOL
The first book I rapid released caught the attention of an established author who shared it in her newsletter. Since I already had the next book in pre-order, I was able to capture that readership in a profitable tail through the rest of the series. The series wasn't even optimized for great read-through. But it still did good, considering.
Newsletter swaps with authors in your genre (in my case, clean romance) are a brilliant way to get exposure to your ideal audience, for free!
I used to write historical romance. Although I loved it, each book took me a long time to research. Contemporary romance (which I rapid released) was a ton easier to plot and write.
A great developmental editor with a fast turnaround is your ally. I alternated between two editors every other month. They're middle of the road cost, at about $400 per book so they needn't cost an arm and a leg.
To increase your profit margin, bootstrap what you can. I bulk-commisioned covers to get a discount and exchanged beta reads with other authors in my genre.
I know of some authors who rapid release by stockpiling books and then releasing them quickly. I have never done that (when a book is done, I release it to the world), so I cannot speak to it from experience. And it is definitely a viable method that can pay off quickly. But what's worked for me is learning how to write, revise and publish a good book fast on a regular timetable.
Rapid Releasing is not for the faint of heart and I am not saying everyone should do it. Nor is it the only good way to publish out there. But if you like a personal challenge, want to improve your writing as only putting down a ton of words in a short amount of time can do, can invest in the production costs, have the time to commit to full-time writing and revising days (in my case I was an empty nester), and be a touch crazy, it can be worth the gamble. For me, it was.
I have slowed down some nowadays. I still aim to write and publish a book a month, mostly because I have so many stories I want to write, but it's slowed on the average to a book every two months. The habit of writing and revising fast has now been ingrained in me. Best, I learned to quiet my fears and to act on my goals, not just work but personal too. My next goal is learning how to advertise the 30-something backlist I have rapid released over the past 2.5 years.
---
To learn more about my Rapid Release experience, read my book. Join my Rapid Releasers Facebook group.