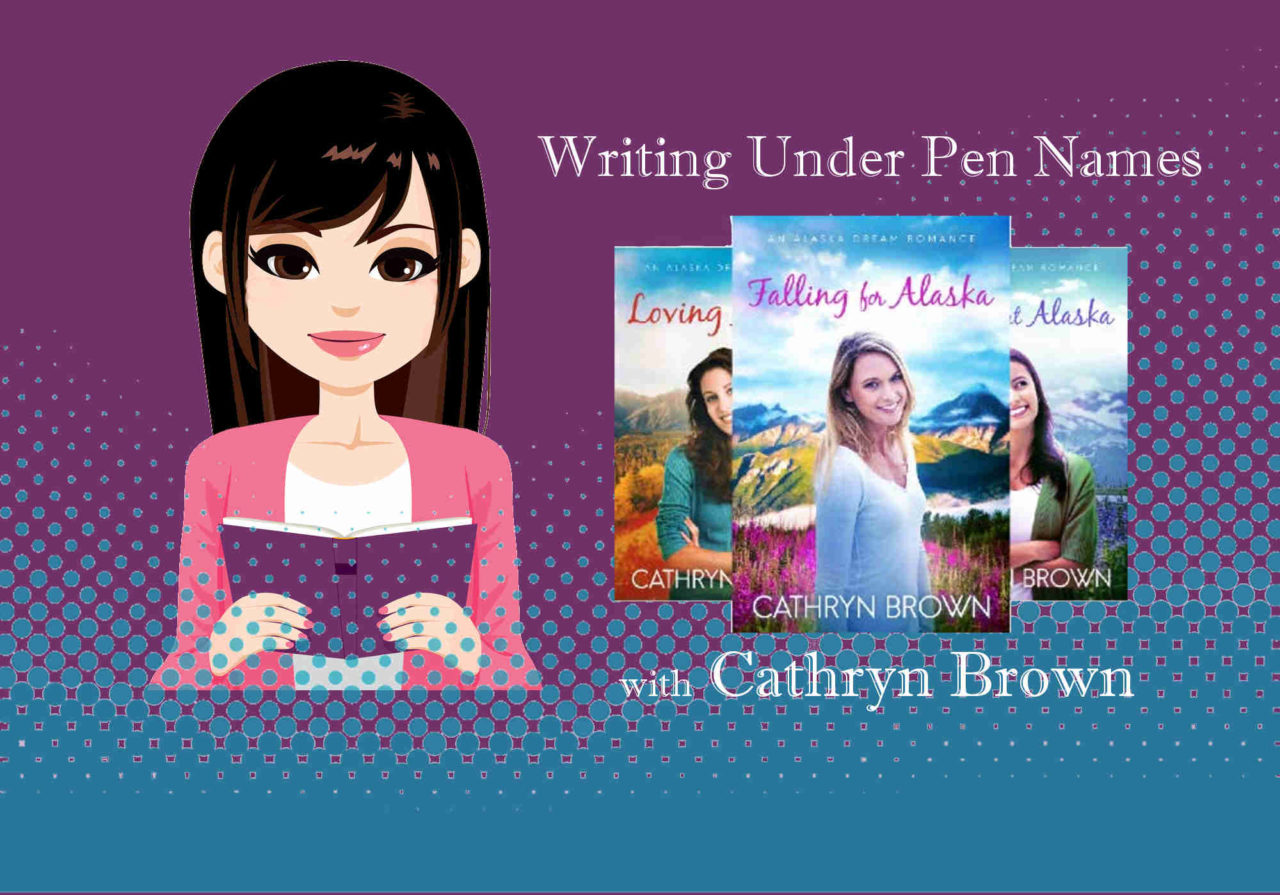 Cathryn Brown is a contemporary romance author who also publishes middle grade fiction under the pen name Shannon L. Brown. She will chat about juggling the two pen names, her unique hobby that often makes its way into her stories, and how authors can make their stories more Hallmark-like.
---
Q. I first noticed your Cathryn Brown books because of your beautiful covers set in Alaska. Why Alaska? Do you live there or have you lived there?
A. I was born and raised in Anchorage, Alaska. I currently live in Tennessee.
Q. Nice! I have never been to Alaska myself, but my husband has and he loves it. I have been to Tennessee however and love it. What brought you to Tennessee?
A. They're both beautiful, but very different.
Q. How are they different?
A. I lived in several other states including Idaho, but the winters were still long, so I moved to Tennessee where snow shovels are optional.
Q. I grew up in the Philippines, so I can totally relate about living somewhere warm!
A. Alaska is wide open and wild. The mountains are tall. Tennessee, at least my part of Tennessee, has green rolling hills.
Q. Mmm, they both sound amazing. So back to your series on Alaska. Was that your first published series? How long have you been publishing?
A. I've been publishing for six years this month. I first published a middle grade mystery, kind of a modern Nancy Drew. The three books in that series are published with my Shannon L. brown pen name.
Q. Ahh…okay! I did see your middle grade covers. Is that why you did a pen name, writing in the different genres?
A. Yes. Until last year, they all used the same pen name. I was advised by someone I respected to split them up. I'm glad I did.
Q. How come you're glad?
A. I think it's easier for readers to see what they're looking for. They go to that Amazon page, website or Facebook page and it's targeted to what they want.
Q. That makes sense. I was reading your bio, and found out that you were an award-winning journalist. I was a journalist for 20 years too. What kind of pieces did you write?
A. I wrote about many things, but the award came when I was the contributing editor for a jewelry publication. A weird fact about me is that I'm a jewelry expert. My parents owned a Jewelry store. I've taken courses from the Gemological Institute of America in diamond grading and gem identification. That all got me the gig with them which I did for six years.
Q. Jewelry! How cool is that? Have you written that into your books yet?
A. I'm pretty sure that I have a jewelry store in the book I'm writing now. The third book in the Alaska Matchmakers series. I'm a panster, so that's subject to change.
Q. So…how did you make the pivot to writing fiction?
A. I actually wrote fiction first. I wrote romances a long time ago. I'm kind of glad they didn't sell because I learned with each one. I think there were four that I call my practice library. Then i started writing for a local publication. I was a real estate agent and didn't love that, but I did like a local magazine the company advertised in. I called them and asked if they were looking for writers. The man hesitated until I said I had a degree in communications. I wrote many, many articles for them.
I kept working on a middle grade mystery while I did other work. The publishing world changed and I self-published it in 2014.
Q. Did you re-brand your covers when you switched to a pen name? And who is your artist? Like I said, your Alaska covers are beautiful.
A. Thank you! I changed the name on the covers. I love my cover designer. Najla Qamber is amazing.
Q. Oh, that's right. I think I knew that. She is a talented artist. What did you wish you knew when you first started writing romances? (Btw, I started self-publishing in 2014 too.)
A. I wish I'd known that readers love a complete series. Or at least more than one book. The first Alaska romance series is about three sisters with each getting her own book. I might have held back a book and released two at the same time if I'd known.
Q. I remember you telling me that you have a matchmaker series. Did you do research into matchmaking services for that one?
A. The matchmakers are amateurs. Well, the mother of the brothers has made so many matchmaking attempts that she's almost at the professional level.
One interesting thing about my story is that I burned out in early 2018. I couldn't write fiction, so I did freelancing for a jewelry company for about a year. Then I released a new romance in September of last year and am feeling better than ever. I'm determined to not have that happen again.
Q. That is great you have bounced back. What are you going to do differently this time?
A. I'm focused on keeping the joy in my work. It's supposed to be fun, but it's easy to get caught up in everything we could be doing.
Q. Do you have a different job outside of writing books, or is that what you do full-time?
A. I'm full time.
Q. And just to expand on something you said, "everything we could be doing," what were you referring to?
A. Advertising, writing faster, improving my website – I've learned to do my own websites – social media . . . The list goes on.
Q. Ah, yes. Do you do paid advertising on your books, and if so, what have you found to be the most effective?
A. I always have Amazon Ads running. I do Facebook ads at times, but should do them more. I'll run some to promote my new book and series. And I take any BookBubs I can get. I haven't succeeded with their CPC ads.
Q. What kind of ROI are you seeing on Amazon ads nowadays?
A.On Amazon Ads, I do best with the middle grade books. I do okay with romance. I sell so many print with the MG that it's harder for me to figure out ROI. At least that's how it seems to me.
Q. Interesting! I can see print doing well with MG mysteries.
A. I'm kind of random about ads. I'd like to be a spreadsheet person and have all the stats, but I don't. I see how much I've spent and check how much I made and make sure it's in the black.
Q. Will you be writing any more mysteries? Or are you digging in for a while with sweet romances?
A. I'm focused on romances right now. My word for 2020 is Focus.
Q. This has been so fun, but our time's up. By the time this interview runs, your latest book Accidentally Matched will be live. I love the blurb: "If you enjoy Hallmark movies, Alaska, and sweet romance with a dash of fun, Accidentally Matched and the Alaska Matchmakers series may be right for you." Now who wouldn't love that?
Any parting words for those who aspire to write Hallmark-movie type books?
A.Focus on the sweet moments that make the reader want to sigh. And keep the story light, but with heart.
Q. Fantastic. Btw, Shannon, I love your website! Way to handle your two pen names in a cohesive and beautiful fashion.
A. Thank you!
---
Check out books by Shannon L. Brown here and Cathryn Brown here.
Subscribe to my newsletter for Q&A alerts, writing tips and publishing news. Check out my books.