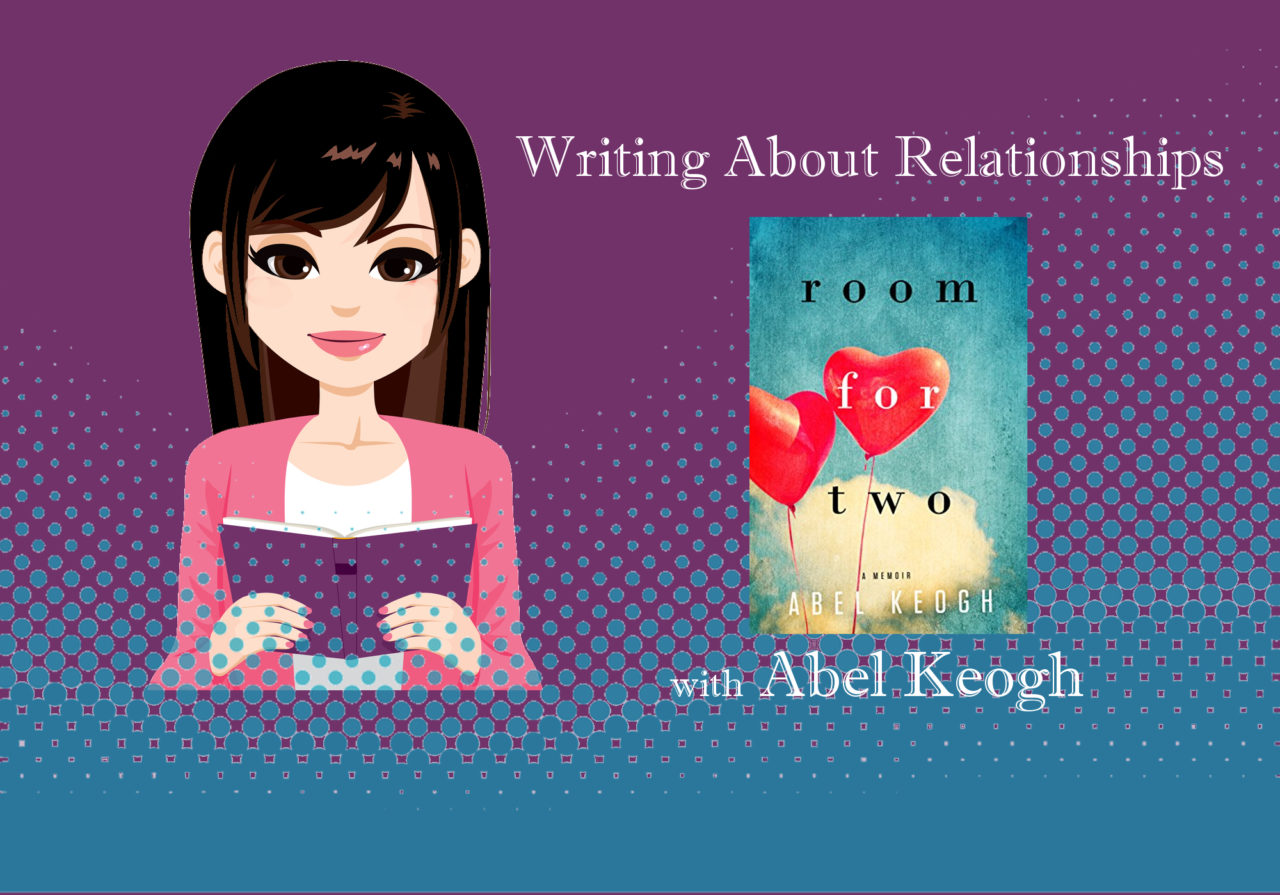 Abel Keogh is a relationship coach and expert on widower relationships. He will chat about how he wrote his memoir after losing his wife to suicide at age 26, how that trial led him to coaching other widowers, and what couples can do to strengthen their relationships.
---
Q. Thanks for chatting with me Abel. I understand you have a different full-time job during the day other than writer?
A. Yes, I'm a relationship coach.
Q. I know you through Facebook, and once, I seem to remember you asked a question about authors who are able to support a family on that income. Was that you?
A. It probably was. That question is the one all serious authors want to know the answer.
Q. I actually wondered if you ever found the answer to that.
A. Yes, it is possible but it's very difficult. It requires finding your niche and a way to stand out from others who are writing the same or similar material.
Q. Yes, I hear you. When we set up this chat, you asked why I wanted to interview you. I mentioned your latest book. And then just this morning, I looked through the samples on your Amazon page and read Room for Two. Do you mind if I we chat about that for a bit?
A. Yes, I'd love to chat about that.
Q. It was powerful and raw. You were 26 when your wife committed suicide. I wanted to know how you wrote that memoir. It couldn't have been easy.
A. It was an emotionally hard book to write made even more difficult that I was writing it soon after my marriage to my second wife, Julianna. It was a battle not to let my memories or feelings of the past get in the way of my new love. Best way to describe the writing process was finding bits of time to write until it became too emotional then taking a break until I could approach it more objectively.
Q. Well, I admire you for overcoming such a hard trial in your life and for writing about it to help others understand the realities of mental illness and suicide. Were you already a published author when you wrote that manuscript?
A. No. Room for Two was my first book.
Q. Did you have any training as a writer? Because your storytelling, like I mentioned earlier, was powerful.
A. Not any formal training. I've enjoyed writing as long as I can remember but I wasn't told I was good at writing until I was in college. It wasn't until then I actually started studying the art of storytelling and trying to improve my craft.
Q. You married your second wife Julianna, with whom you have seven kids and you've been married now for how many years? You wrote about that experience too, correct? Which book was that?
A. Julianna and I will celebrate our 17th anniversary on February 28. The story of how I met her and fell in love with her is in the last half of Room for Two. There are bits and pieces of our story since then scattered about in the various relationship guides I've written.
The current book I'm working on is actually a collaborative project with Julianna where she gets to tell more of her story about the struggles and issues she had with dating a widower.
Q. Nice! Julianna is a marathon runner. Writing a memoir is probably a lot like running a marathon. What tips do you have for those who want to tackle writing about an experience that has changed their lives?
A. The best way to train for a marathon is to find a training schedule that fits your fitness ability and running goals. The same goes for writing. You need to find a writing schedule that works best for your life and stick with it. Just like running a marathon, a writing schedule is not a one-size-fits-all solution and need to adapt it to your current life.
Q. Tell me what a day in the life of a relationship coach is like.
A. It varies from day to day. Some days are spent on the phone talking to clients while other days are spent writing or recording audio books or YouTube videos. The best part about my job however is guiding others through difficult relationships.
Q. I read your blog post about widowers dating possibly before they are able to make that emotional commitment to someone. I thought that was interesting. What have you found is the most common relationship struggle and what is the solution?
A. Biggest issue is that widowers start dating before they're emotionally or mentally ready to take that step. That leads to problems of getting serious with someone before they're ready for a committed relationship. While there's nothing wrong with wanting to date soon after the death of a spouse, they usually don't have a game plan on how to get back into the dating waters. When they work with me, I help them develop a game plan so they can get their dating legs back before getting serious.
Q. That is great. How did you make that leap to making coaching a business? I imagine you don't just wake up one day deciding that.
A. No, I never thought of being a relationship coach. It was something that just happened as I wrote my relationship guides. People would read the books, find them helpful, then ask if they could talk to me about their specific situation. It just kind of evolved from there.
Q. Blogging is often a challenge for authors despite the fact they write. Well, it's a time crunch, for one. How often do you blog and what kind of time hacks have you discovered as you've built your platform?
A. I keep an active blog but it's not the same as I used to do it. I write when I feel I have something to say or share. I also do less writing and more video blogging (vlogging, I think it's called) and share those. For the kind of subjects I tackle, this is a better way to get my message out there. My audience is more willing to listen to a 7 minute video than read a 1,000 word blog entry.
Q. Ha. That is a good point. What kind of equipment do you recommend as an entry point into vlogging?
A. It really depends on the vlog and the message. I own a GoPro but find it easier to use the camera on my laptop. For my vlogs video quality isn't that important because people listen to my videos instead of watch them. They treat it like a podcast.
Q. Yup! I get that. I do that with videos too. I turn it on and listen while I get ready for the day. What are some things a podcaster or vlogger can do to increase their subscribers?
A. Best things they can do is know their audience and the message they're trying to get out there. Don't try to be all things for all people. Figure out what you want to say, who you want to say it to, then find a way to differentiate yourself from others who are going after the same people.
Q. That is great advice, really for anyone in the creative field. That authentic branding and focus. One last question…With Valentine's day coming up…what is something that couples can do to strengthen their relationship?
A. Best thing anyone can do is to know their significant other well enough that you can express your love in a way that they'll understand. It's not always candlelight dinners or a romantic night out. For some people it's the gift of time or others it might be help with a project or the kids. The more you can speak their language, the stronger your relationship will become.
Q. I love that! Thank you so much Abel for taking the time to chat with me. Best wishes to you in your business and books!
A. Thanks, Jewel. I enjoyed chatting with you too.
---
Check out Abel Keogh's Amazon page, his relationship coaching blog & website, and his YouTube channel.
Subscribe to my newsletter for Q&A alerts, writing tips and publishing news. Check out my books.