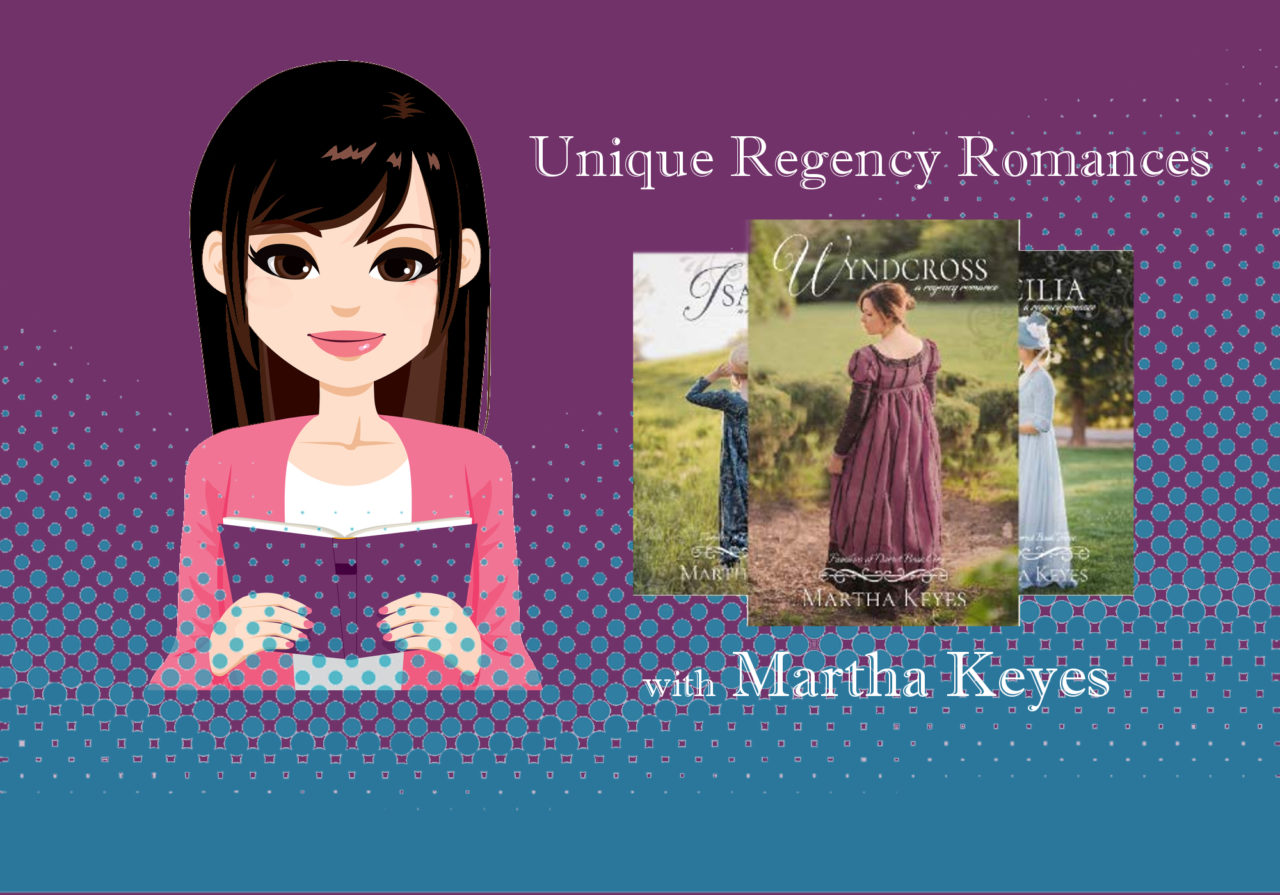 Martha Keyes is the Amazon bestselling author of Regency Romances. She will chat about how she earned upwards of $5K monthly on her first two books, how she does photoshoots for her own covers, and why she is answering these questions in Seville, Spain.
---
Q. What city and country are you in right now?
A. I'm in Seville, Spain!
Q. Nice!! I went there a couple of years ago to research a book. I still have to write that book. Can you share one or two of your favorite pics taken there?
A. [Pics courtesy of Martha Keyes]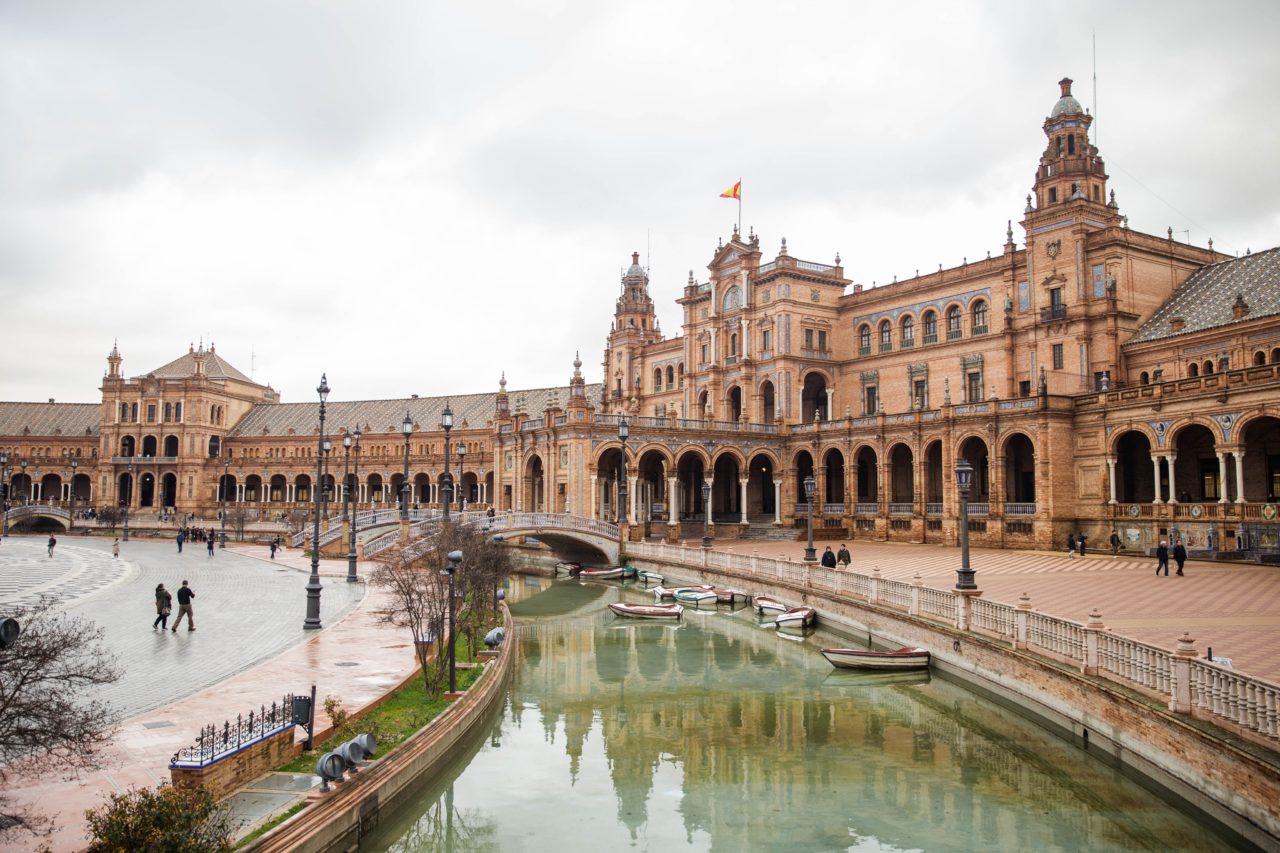 Q. How fun! Thanks for the pics. Why Seville?
A. My husband served a religious mission in Spain years ago, but neither of us had ever been to the southern half. We wanted to do a bit longer trip with our kids—kind of testing the waters to see if we can both get work done while we travel—and so we decided it would be great to see somewhere new but in a place where we could still communicate with the people! I'd heard wonderful things about Seville, so here we are!
Q. Ah, nice. So…let's backtrack for a minute here. I knew of your trip, but for the sake of our readers, tell me a bit about when you started traveling and where you've been so far.
A. Oof, that does take us back a minute! haha I started traveling internationally when I was an exchange student in France my senior year of high school. Ever since then, it's been a lovely adventure of planning how I can get to the next place! I love language, culture, and history, so travel has always been a priority for me. I'll have to think up all the places I've been so far. Just a sec haha.
Q. Oh! I meant this particular trip. (Though I adore the fact that you are well-traveled.)
A. Hahaha! You can see that I'm always super ready to talk travel. Lemme rein it in a bit. We started this trip in Lisbon, Portugal, then headed down to the Algarve region (the south coast). Now we're in Seville, and we will finish off in Malaga.
Q. Ahh, okay. So on Facebook, you had started asking about Portuguese and Spanish history. Did you ever get the info you needed?
A. I had a lot of helpful responses! And there's a little bookstore below our AirBnB here that I'm hoping to spend some time in. But I know that I can come to you with all my questions.
Q. That's great. What does your husband do for work that allows him to telecommute and travel?
A. He's a realtor. This is the least busy time of year for him, so we thought we would see what it looks like. The time difference makes it difficult—he's gotten up in the middle of the night for a couple of calls—but a large portion of his job is electronic.
Q. Cool. Now, you are a Regency author, ranked #73 today among Regency authors in all of Amazon. Congratulations! So I would have thought you would be traveling to England. Or have you already done that?
A. Thank you! I didn't even know that! Haha. I have indeed traveled to England, but I could never tire of it. I would honestly be content if I were only allowed to travel to the UK for the rest of my life. It's mostly a matter of convincing my husband that the UK is where we should spend ALL of our travel time haha. He's not a lover of history like me!
Q. Yes, it makes for a nice stat at the bottom of your Amazon author page. And yes, I can see that you would want to travel through the UK. When did you start writing Regencies? Versus when did you publish, if they are different years.
A. I started my first Regency (and my first attempt at writing a book) during National Novel Writing Month in 2015. I published that book on July 1st, 2019. So it was a journey! Though I did have twin boys during that time, which took up all my time and energy for a good while (still feels like it does, honestly haha).
Q. What pushed you finally into publishing that first book?
A. Hmm…good question. I always had the dream of publishing it, but it seemed very far-fetched for a long time. When I finally let some people read my work, I was so surprised and encouraged by the feedback that I got that I really started considering the option of publishing. So I pursued it and made it happen.
Q. And how many have you published since?
A. I've got six out and a seventh coming out in a few weeks!
Q. So in essence, one book a month? How many words per book do you average?
A. About a book every six weeks, but I had three essentially finished before I ever pressed publish. One of my publications is a novella of 30k, but if you don't count that, my average would be about 65k.
Q. That's amazing. How did you prepare to write Regency novels? Considering you were born and raised in Utah, and you took French Studies in college.
A. I've read and reread Georgette Heyer and Jane Austen for a long time, and those books are really what exposed me to Regency romance. I actually wrote my first book without having read any formal research books on the time period (shhh I'm embarrassed to say that), but since then I've acquired a nice library of Regency era non-fiction reference books.
Q. Ha ha, that is encouraging since sometimes it's paralyzing to get caught up in historical research. I am sure there is a sweet spot in between. What kind of income have you enjoyed so far since first hitting publish? (Best month, rank, etc.) And how much do you spend on paid advertising?
A. My income since publishing my first full-length on July 1st has been consistently between $5k and $7k. I am still trying to get into advertising, so aside from a few promotions I've done with sites like Robin Reads, I have only spent like $30 on ads. I'm hoping to change that, though!
I actually had a really great start with my first two books. Both had #1 new release tags for almost their entire first 30 days. I haven't had that same success with my most recent releases though, and I'm trying to understand why, since the reviews on them have been just as positive.
Q. What are the first two titles?
A. Wyndcross and Isabel are the two that did so well out of the gate.
Q. Wow, Martha that is mind-blowing. What do you think accounts for such success coming right out of the gate?
A. Honestly, I wish I knew! I am proud of the covers I've created (they are my own images and designs), and I'm proud of my work, but I am not entirely sure what to credit with my success so early on. I imagine it's a number of factors, but I think the support of my fellow authors was a big deal. I had also released a novella a month beforehand and gave it out for free for a few weeks to get my name and work out there. I imagine that helped quite a bit.
Q. How cool about your designing your own covers. Your own images…do you mean that you do your own photoshoots?
A. Yes, I did photography full-time before having my kids!
Q. Nice! How do you set those up? Do you have costumes on hand, and how do you line up models? Where do you actually shoot "England"?
A. It's quite a bit of work, actually! But it pays off. I have rented costumes from a couple of local theaters and then asked friends and acquaintances for interest in acting as models for the covers. There are a lot of people who love the idea of being on a book cover. As far as locations, part of my job as a photographer was knowing the best locations in my area, so I was familiar with a few places that could give me the look I wanted—we used an amphitheater, some formal gardens, a park, etc. A variety of places!
Q.. How fun! I just read the blurb for Wyndcross. It reads unlike most Regency romances I've come across. There seems to be a lot of suspense. What inspired you to write in that style?
A. I get that comment fairly frequently about my plots, that they're a bit different from most Regencies. I am actually not a very romantic person—I'm very practical—so I like the idea of having a lot going on outside the romance that also plays into the obstacles and the things drawing the couple together.
Q. Ah, yes. Having beta read your latest book–the one that is coming out next–I can see that. Your plot contains a lot of twists and turns. How do you plot your novels? How fast do you draft your manuscripts?
A. It feels like my process changes with every book! I try to give myself two weeks for the outlining phase. I use a variety of methods together—some methods from Story Genius, Save the Cat, Snowflake method, and Sarah Eden's take on 7-point story structure. When I hit a roadblock, I also talk with my editor! Sometimes plots come together in less than that, sometimes it is a STRUGGLE.
Q. Yes, I get you. What book came the easiest for you to write?
A. Definitely the one that I'll have coming out in April. I haven't announced it yet, as it's part of a multi-author series. But for some reason, it just came more easily than usual. It was lovely haha. But not the norm. The one you beta read has been the hardest by far!
Q. Huh! Why do you think was that the case? And this is A Foolish Heart we are talking about…
A. The one you read is part of my series of Shakespeare retelling series, and retellings are quite hard. It's difficult to know how closely to stick to the original! Different readers expect different things.
Q. Ah, I can see that. Is the multi-author series interconnected? Because I am in one now, and I had to discuss my characters with other authors before putting pen to paper. Which made writing the book so much easier.
A. This series isn't really interconnected. It's a theme that ties them together, so not a ton of collaboration was necessary.
Q. Oh. Okay! Now I know you're traveling, so you might not be able to answer this easily, but what top one to three non-fiction reference books on Regency era do you recommend for aspiring authors of the genre?
A. Ooh, good question! Jane Austen's England is one that I found fascinating, though it focuses less on the set of wealthy people that Regency romances typically center around. I also loved Our Tempestuous Day. Georgette Heyer's Regency World is a great one, though I find myself gravitating more toward contemporary sources as I continue my journey as an author. I have two books at home waiting for me that I'm super excited to dive into—both are diaries of people who lived during the era.
Q. That sounds fantastic. I am new to Regency as far as research goes, but I LOVE doing a deep dive into history when an era catches my fancy. Will you be setting any of your Regency books in Portugal or Spain?
A. I am certainly considering it! It's a bit tough, though, since during the greater part of the Regency era, war was going on, making it difficult to set much in a lot of Europe. I may have to go a bit earlier or later than the Regency—or write a soldier's story!
Q. Yes, I can see that. How old are your twin boys? And how does a full-time author work around naps (and non-naps)?
A. My boys turned three a few weeks ago! My writing time only happens when I wake up earlier than them and write during naps. If they don't nap (and we are nearing the end of the napping era), it gets tough. They have preschool twice a week now, so that will probably save me. I have a goal of 3k words a day when I'm in drafting mode, and for me, that requires about four hours of writing. I wake up at 6am to write and then take whatever time they give me during naps.
Q. That sounds like a good method. They are only little for so long. What is your revision process like?
A. It kind of depends. Once I finish my first draft, I do a read through and edit as I go. Then I send it in for a story edit. I make those edits then send it to beta readers. I make those edits and do a final read-through, though sometimes I'll send it to my editor again.
Q. Have you considered writing contemporary at all? Or maybe books that center around all the traveling you have done and will do?
A. I hesitate to say this, but I haven't ever read a contemporary romance! I would need to do a ton of reading in the genre before considering that, but I've had that question before! I'm also interested in delving into other eras of history or writing something that would qualify as historical fiction rather than Regency romance. But it's really hard for me to find time to read, and that's a necessary component if I want to take my writing journey elsewhere.
Q. Wow, yeah, that is pretty unusual. At the same time, that makes you a historical expert, through and through.
Martha! This has been so fun. You are the first Q&A I have done where my author is answering questions in Spain! I hope you get a chance to watch a Flamenco performance, if you haven't yet. Thanks so much for your time!
A.Thank you so much! It's been fun to chat with you. I'm hoping to catch some Flamenco before we leave in a few days for our next stop!
---
Check out Martha Keyes' Amazon page.
Subscribe to my newsletter for Q&A alerts, writing tips and publishing news. Check out my books.