Lara Wynter is the author of clean rockstar romances and YA fantasy novels. She will chat about what inspired her rockstar series, what rocks readers of band romances nowadays, and how she met-cute her drummer husband.
Q. Thanks for chatting with me today, Lara. Where are you at?
A. Hi Jewel! I'm in Tasmania (Australia). Currently in lockdown much like the rest of the world. But if you have to be in isolation it's a pretty picturesque place to be.
Q. How cool is that? You will have to share a picture or two from your window or a favorite place near home, okay?
A.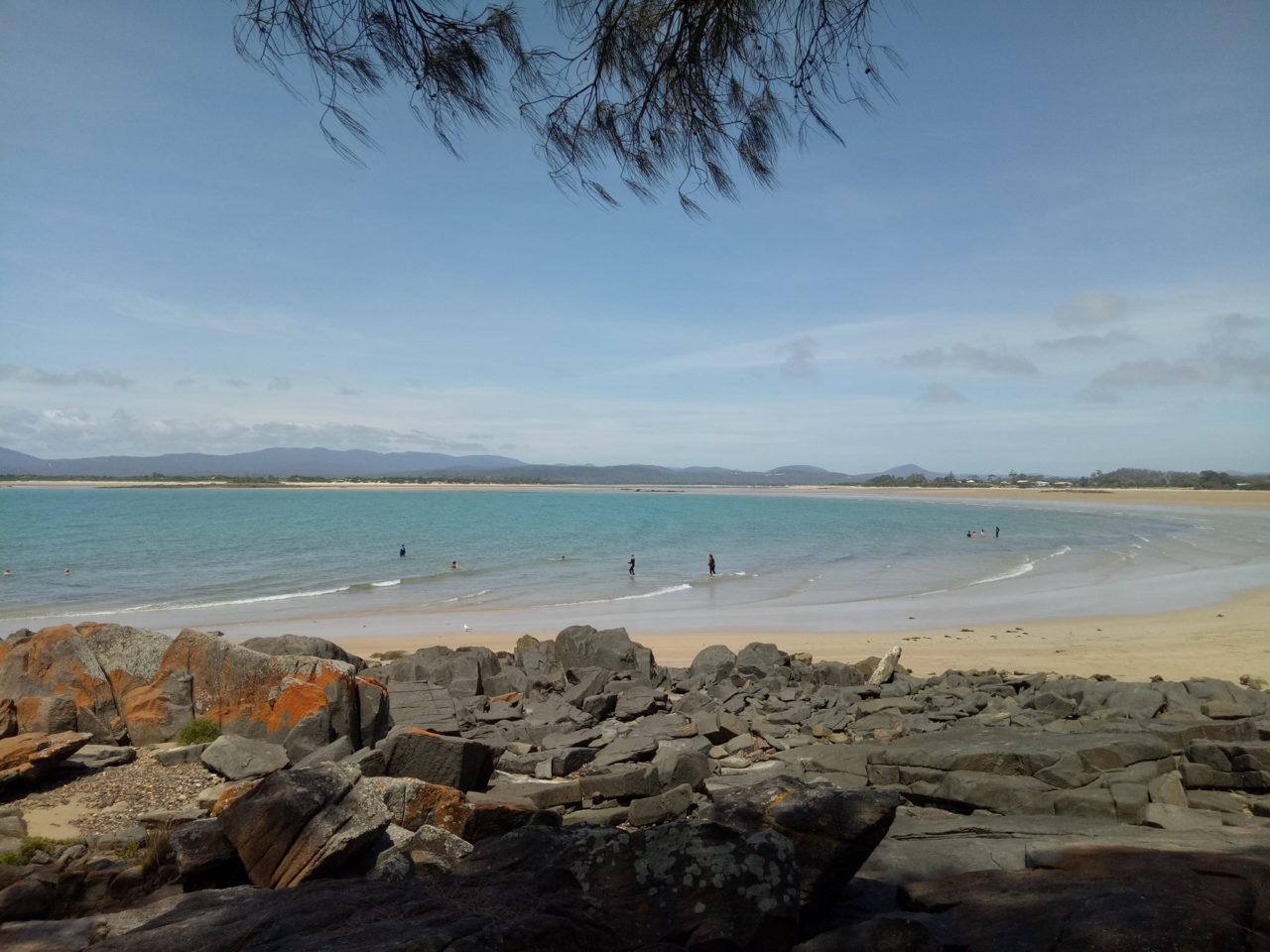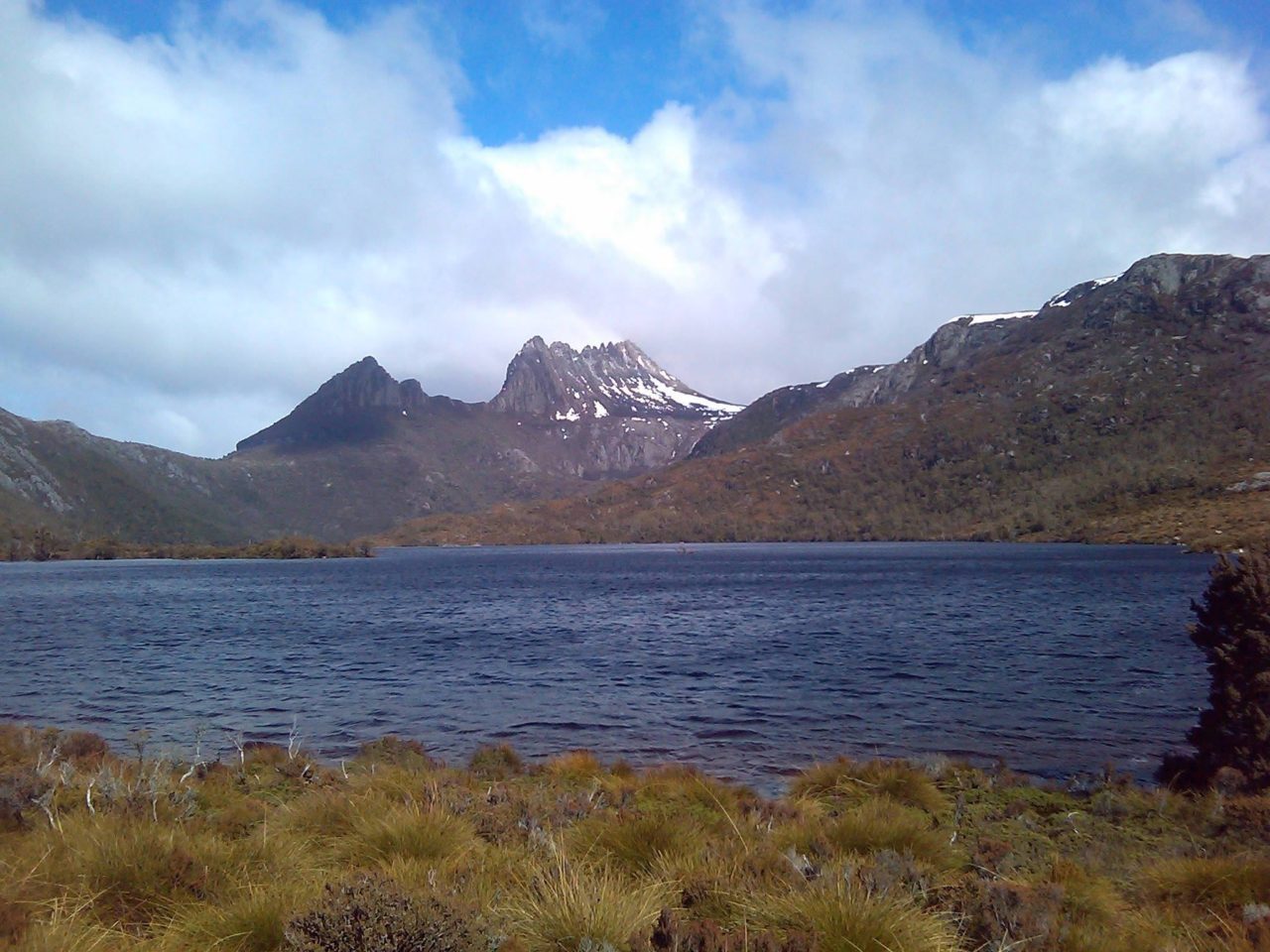 Q. Awesome! Thank you! Tasmania is an island off the coast of Australia, correct?
A. That's right. We are located south of the main continent. Next stop is Antartica lol. Sometimes it gets a bit chilly here unlike the rest of the country. We are the only island state.
Q. Interesting. Have you been or have you thought of going to Antarctica? It sounds totally doable!
A. I'd love to go there someday. I think it would be an amazing experience. No plans just yet though.
Q. We actually have plans to go to Antarctica next year, barring any restrictions still then.
A. Hey, you can drop in for a visit on your way to Antarctica. I never get to meet any of the other authors I've met online, living so remotely.
Q. Oh my goodness, that would be so fun to make a stop there too. I will have to check into it. Have you always lived in Tasmania, and what got you on the path of publishing?
A. No, I haven't always lived here. I grew up on the mainland. We lived on a farm in a tiny town in N.S.W. I've also lived in a few other places in Australia as well as spending a year in the UK.
As to writing and publishing I was one of those people who always wanted to write a book but just never got around to getting started. But about 3 or four years ago my teen son decided to write a book and I thought if he can do it, maybe it was time for me to write my book as well.
Three months later the first draft of my YA fantasy was done. I decided self-publishing was the way to go for me pretty early on.
Q. That is cool about your son inspiring you to get into writing your book. NSW?
A. New South Wales (State)
Q. Ah, okay. Thanks. So I stalked you on Amazon and your covers plus bio show that you write YA fantasy and clean romance, yes? Sounds like fantasy is your first love though, am I right? If so, which authors/books inspired you to get into either genre?
A. Yes, fantasy is definitely my first love. I wanted to write fantasy romance for younger teens after reading quite a few YA fantasy books where the relationships portrayed were really abysmal in terms of good relationship models. Going after guys that treat you like crap is not a good idea for life, but these are the stereotypes that are portrayed again and again for our kids. I could go on, I'm quite passionate about this subject lol.
And so if you read my YA fantasy you might think my hero is too good to be true but he does have faults. He always tries to do the right thing and put my heroine first. But he does make mistakes. However he is much closer to what I hope girls today are actually looking for.
Q. I love that philosophy, and I admire your passion. How many books have you now published in either genre?
A.I have three novel length books in my YA fantasy and two short prequels. I have also just finished book four in that series but it isn't out yet. It is set about twenty years after the first books though.
In my clean rock star romance series, I have three novel length books and a fourth book that is a novella. I also have a prequel for that series that I co-wrote with fellow clean rock romance author Julie Spencer. We each have our own version of the story told from our characters points of view. In that book our two bands meet when her band is the "Opening Act" for my more famous band. It was a lot of fun and my first foray into collaborating.
Q. I am glad you brought up that collab with Julie, because I was going to ask you about that. I will have to interview her too and ask for her perspective! (puts on to-do-list). How did that collaboration go? Did you take any part in each other's book? Like, did you co-write, or beta read, or…?
A. We did a bit of plotting together and Julie wrote up an outline and then we wrote alternate chapters (I think). So the books are written together but each book has scenes that are different where our characters are not in the same scene. (Julie explains it better. I think she has a whole logical explanation on her website. She is more organised than I am). She helped me with my editing and I did the covers, so it worked out well. As well as being a lot of fun. I also made us band tour t-shirts for our fictional tour together and sent one to her and she filmed herself opening it which was great.
Q. Band tour shirts! How fun! Can you share the design with our readers?
A.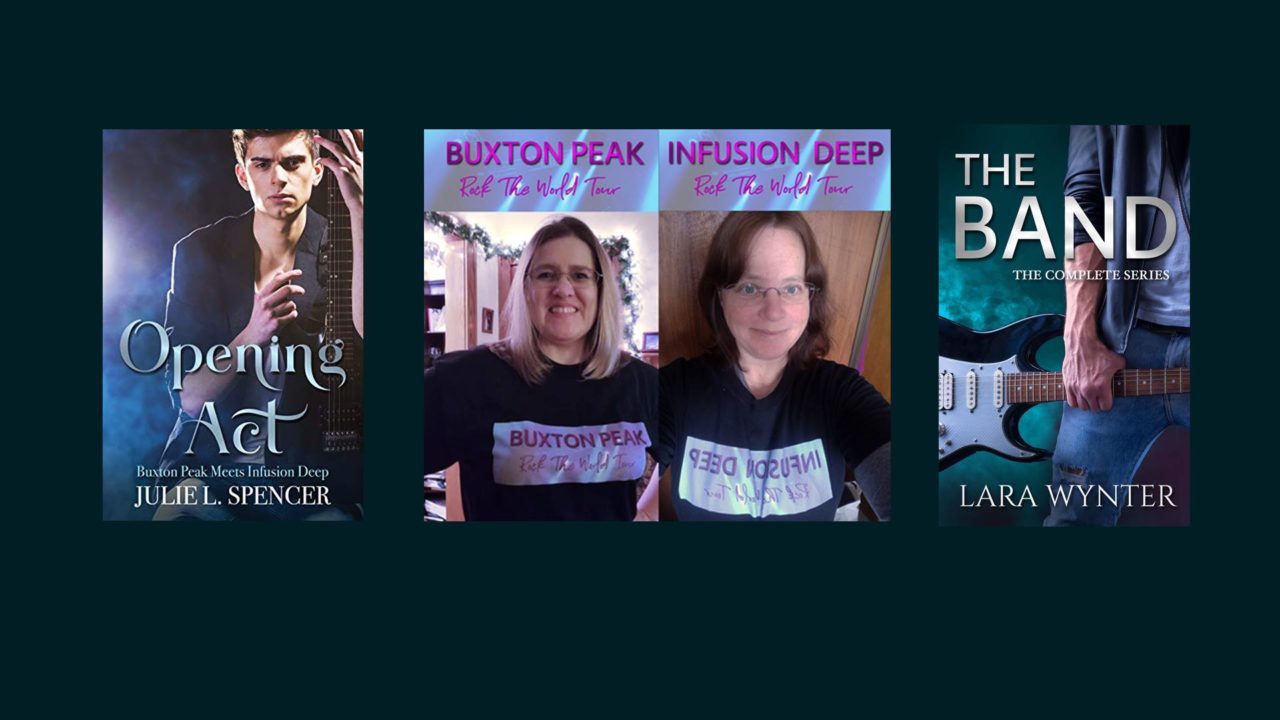 Q. Nice! I fronted a rock band in my 30s (long story) which cured me of my rockstar aspirations, but it was fun while it lasted. How'd you get into rockstar romances? Do you have a musical background?
A. I definitely need to hear more about your foray into rock stardom! Sadly, I have no musical talent myself although I did discover a love of writing song lyrics through my books. I also married a drummer so I have him to answer my musically challenged questions.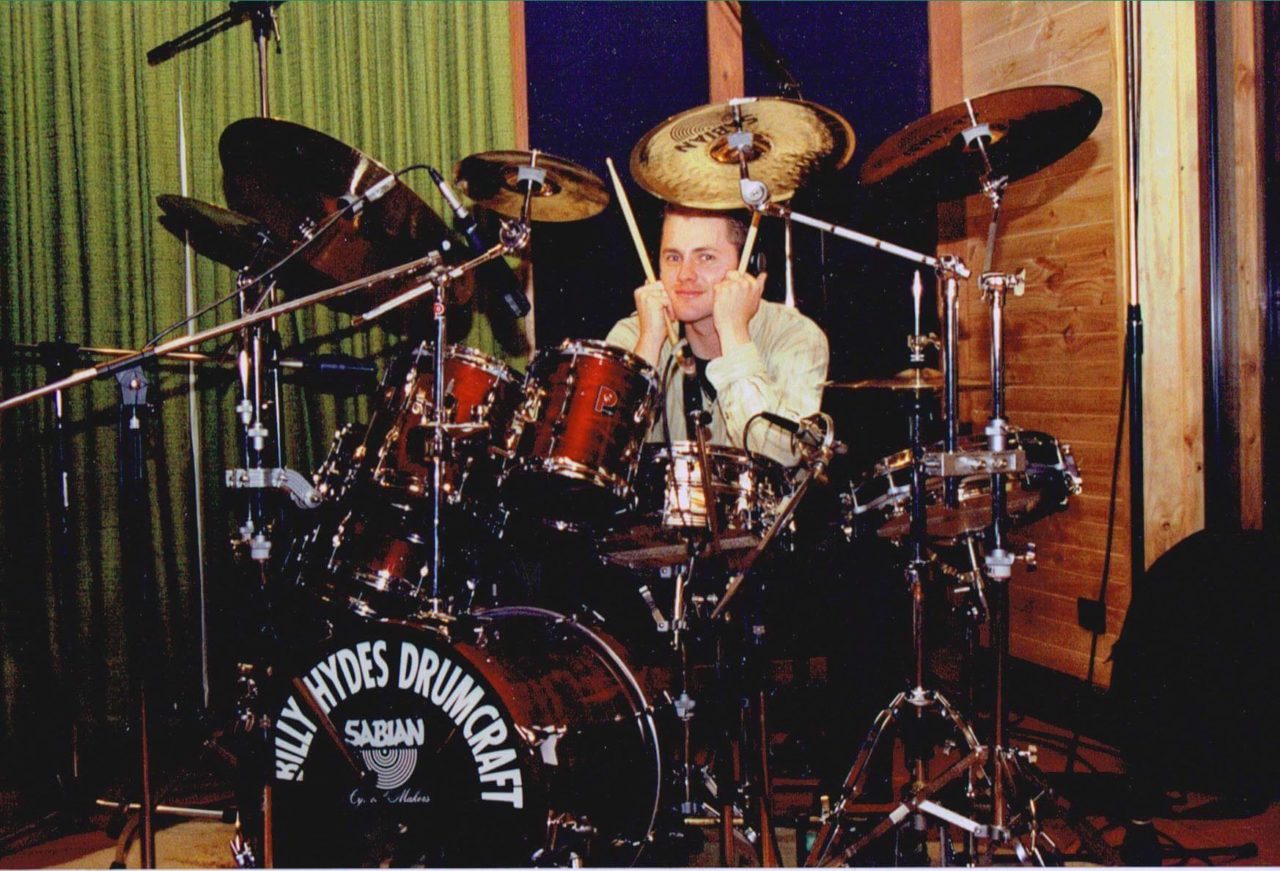 Q. Whoa, that's a great drummer pic of your hubby! How fun.
A. Yeah, I took that a lot of years ago now when he was recording an album.
Q. So…how did you two meet and fall in love?
A. Hmmm. I first saw him behind the drum kit at our church (I had just moved back from the UK) but my BF told me he was already seeing someone. There was some major disappointment, he was seriously cute!
We met again a bit later and that same friend's parents' house for a big lunch thing and pretty much spent the afternoon ignoring everyone else and just talking (he was now single again).
I only found out quite a bit later that he was due to move overseas the next week but changed his mind after our meeting. So those of you that criticise books where the couple fall in love too fast I'm here to tell you it does happen!
Two kids and over twenty years of marriage later and we are still in love.
Q. Swoon!! What a wonderful story!!!! Thank you for sharing that. What rocks readers of rockstar romances nowadays?
A. My aim in writing rock star romance books was to cover the main rockstar tropes which I love and are different to those in regular romance but to still keep it clean. When I started there just weren't any books out the like that. Since then I have seen an increase in clean rockstar books but many of them still follow the clean romance tropes rather than the rockstar tropes. This could be why most of my readers (if you look at my also boughts) are the regular rockstar romance readers rather than the clean romance readers.
Q. Whew, our time is up, and I have so many more questions for you. Can I ask you two more questions? (That was not one of them LOL)
A. Of course! Fire away.
Q. Can you elaborate what you meant by clean romance tropes versus rockstar tropes?
A. Ha! I thought you might ask me that. Most rock star romance features the tormented soul with a troubled past. Often the bad boy who changes when he meets the girl in the story. Throw in plenty of drama and angst and you are done. A lot of the clean rockstar romance books I have read are more like a regular clean romance where it just happens he is a rockstar but that is not the main story trope. It might be a small town romance where he is back in his hometown or something similar. Not sure if that makes sense? In that story we never see the band on tour or any of the bad behaviour that is typical for the genre and it is often never addressed. That was the challenge I personally wanted to try to overcome in my series. I'm not saying those other books aren't great books, just that I wanted to tackle to genre head on and still keep it clean. Basically, I wrote what I wanted to read but felt was missing.
Q. Great, thank you! That makes sense, and I think it's brilliant. Last question…you design book covers. I admire your talent! What inspired you to make the leap into designing covers and what have you learned so far about the industry?
A. I've always been artistic. I think it is something that comes easier for me than actual writing, so it was only natural that when I had a book written I wanted to learn how to design a cover for it. Just like writing, it was definitely a steep learning curve and I'm definitely still learning in both writing and designing.
It was actually when people started asking who designed my covers that I decided to try designing covers for other people. (And to be perfectly honest, it stopped me messing around with my own covers all the time).
I've actually learned a lot about the whole industry through doing covers for people. I have a much better understanding of genre and what is important and what isn't. But more than anything I love designing covers and love when authors are so excited with something I've created for them.
I also like being able to create something that is affordable for those who are struggling or just starting out but that is still pretty and on genre.
Q. Lara, this has been so much fun. I think you are my first ever Q&A from Tasmania!! Thanks and best wishes to you on your publishing ventures.
A. That was fun. 🙂 Guess it's back to work now though. 😞
---
Check out Lara Wynter's books and her cover designs.
Subscribe to my newsletter for Q&A alerts, writing tips and publishing news. Check out my books.