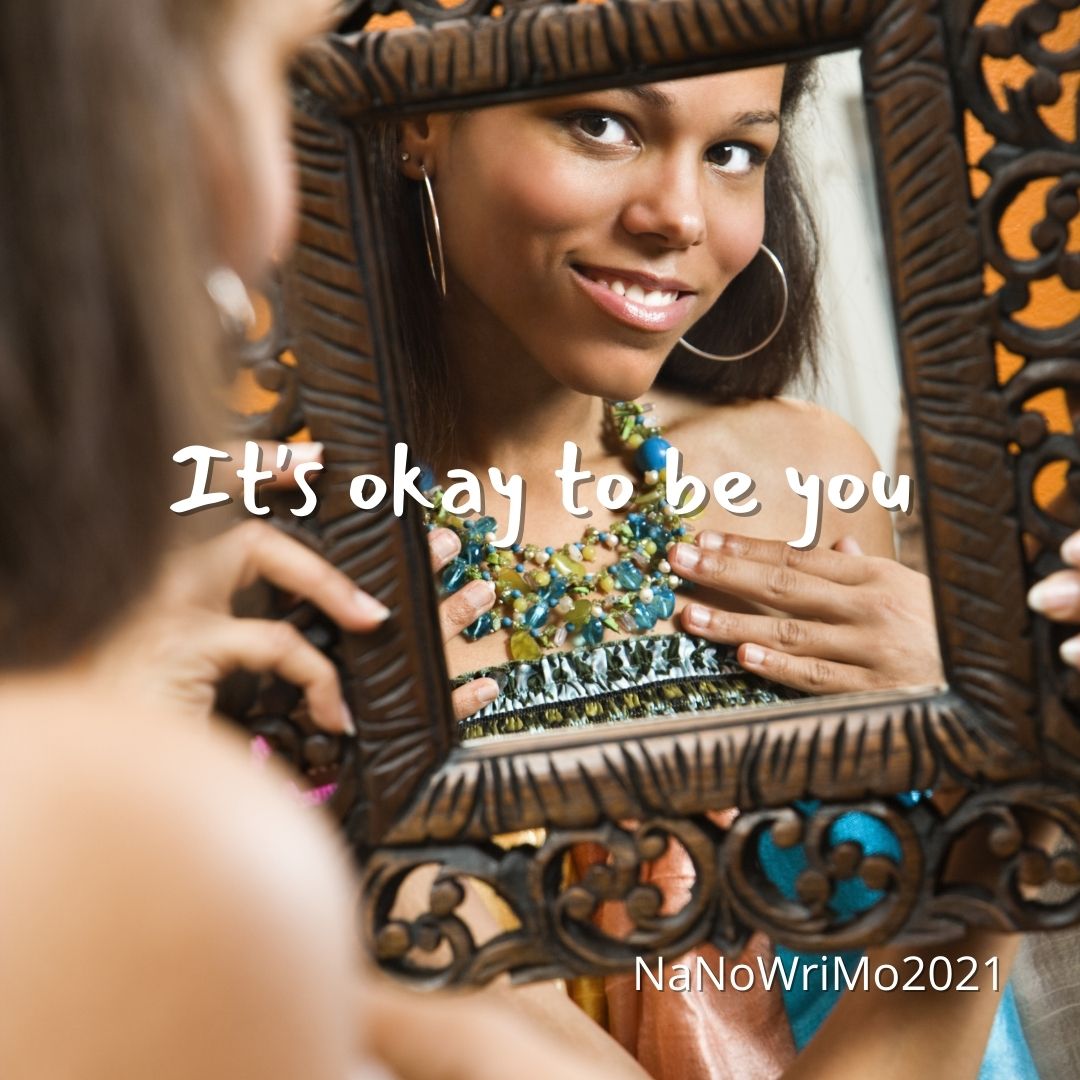 I have an author friend whose work I greatly admire. She is a bestselling author because her work obviously resonates with readers. I read one of her recent posts about her new book and, as I am usually wont to do, I thought, "Maybe I should write like her, in her genre."

Thing is, there is only one her, and there is only one me. Sure, as author we can copy others, learn from them, but ultimately we leave a unique imprint on our stories.

The same day I thought this, I came across another successful author friend who writes in a way different genre and style.

It was a good reminder that we don't necessarily have to be cookie cutter same to succeed.

There are no restrictions in NaNoWriMo. You can write whatever you want. A familiar genre, or an experimental one. Whatever the story might be, it's okay to be you.