The hubby and I are plotting ways to stay on in Hawaii. Okay, not seriously, but the thought had crossed my mind. Being in a perennially warmish place feels so good.
I woke at dawn to the alarm clock so I could catch the sunrise. And with a fully formed plot for one of my cowboy books. If only it could write itself.
Drew and I arranged to rendezvous in an hour. Beachcombed by myself a good haul of sea glass and shells.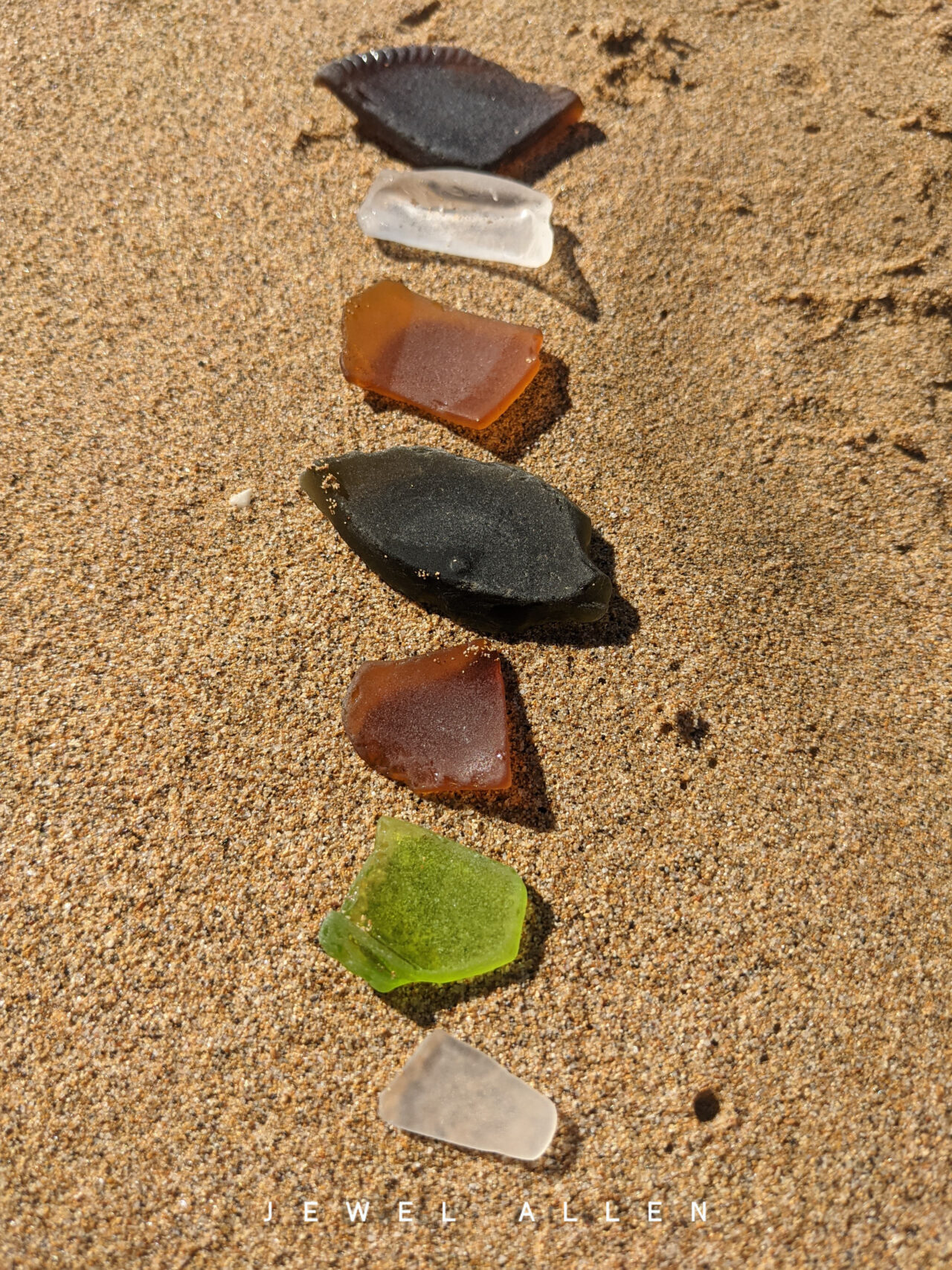 A man with a friendly Boxer told his pooch to leave me alone, "she's looking for shells." And then handed me a nice conical shell. "Here," he said, "I found this for you."
After an hour, Drew joined me and we walked and walked. (By day's end, we had gotten 25,613 steps). It was fun to beach comb by myself, but even funner when I could show off my finds with the hubby.
This week, I have not been adhering strictly to Intermittent Fasting, and today was no different. Because: Hawaii. I enticed the hubby to eat brunch. When I heard Piko Cafe had ube (purple sweet potato) pancake, I immediately wanted to go there. I started with a single pancake with ube syrup. It wasn't as sweet as I imagined it would be. The novelty of ube in pancakes was exciting nonetheless.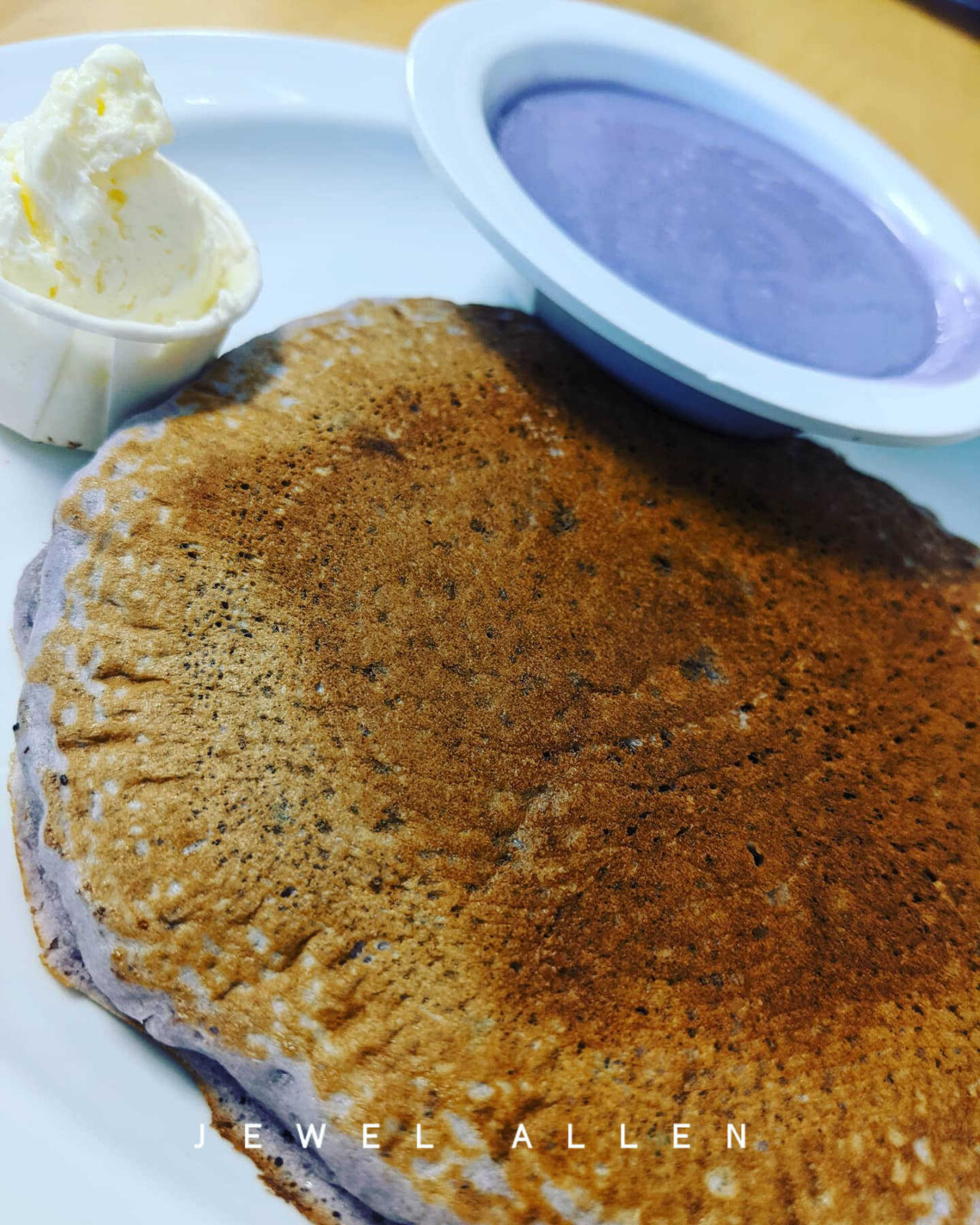 I also got a lau lau bowl which consisted of pork and butterfish slow-cooked in taro leaves, mac salad (my new obsession), haupia (coconut) sauce, and a salmon tomato pickled relish. I skipped the rice.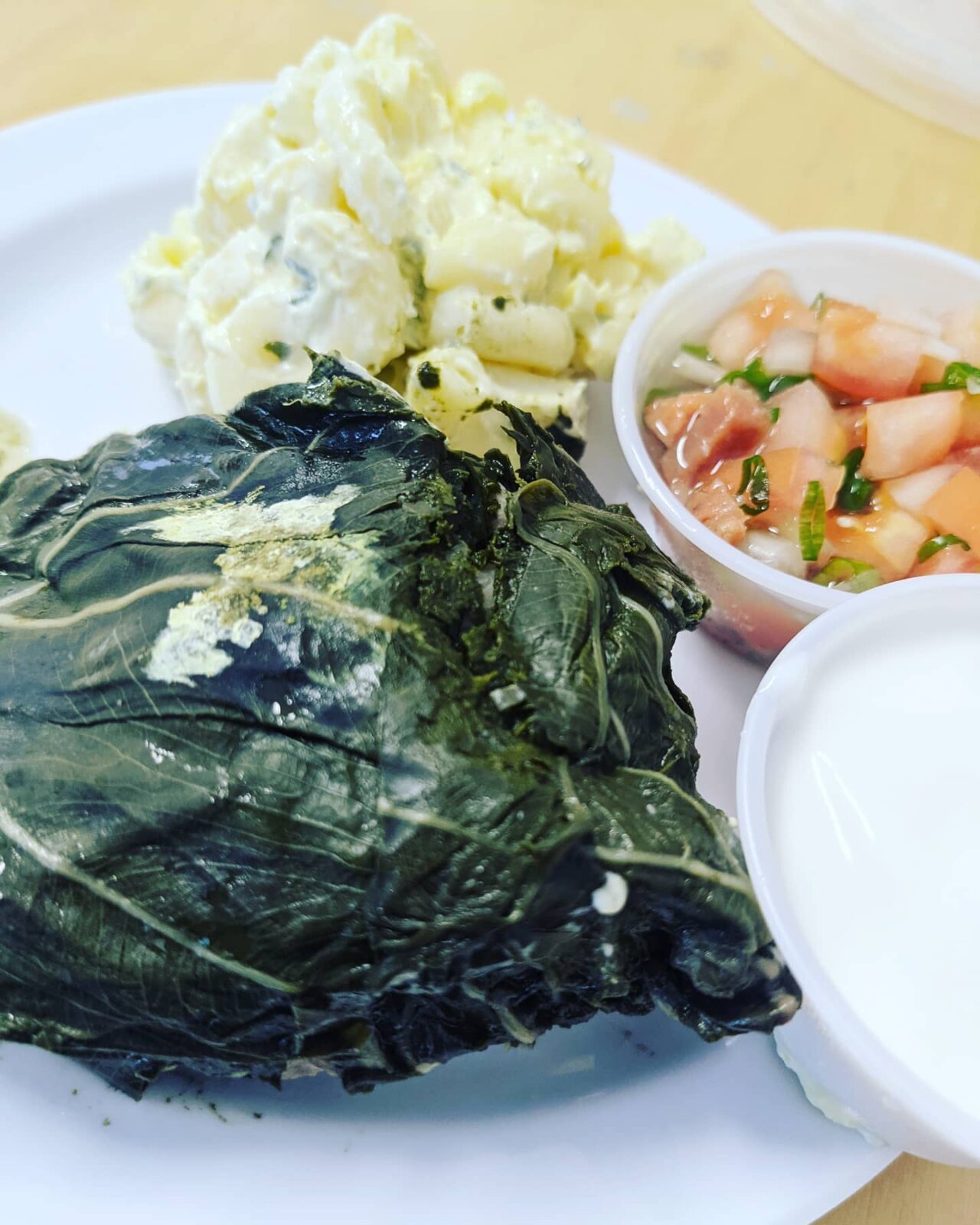 At Maui Pie, we got mango and strawberry pie to enjoy later.
Just have a couple more things on my Hawaii eats bucket list: shaved ice and poi. I've been either too full or not hot enough to want shaved ice. We still have one day. All is not lost…
We tried snorkeling at our beachfront, but the water was too churned up to see anything. Showering for the day, we set forth to visit historical and cultural sites. And this view at 'lao Valley.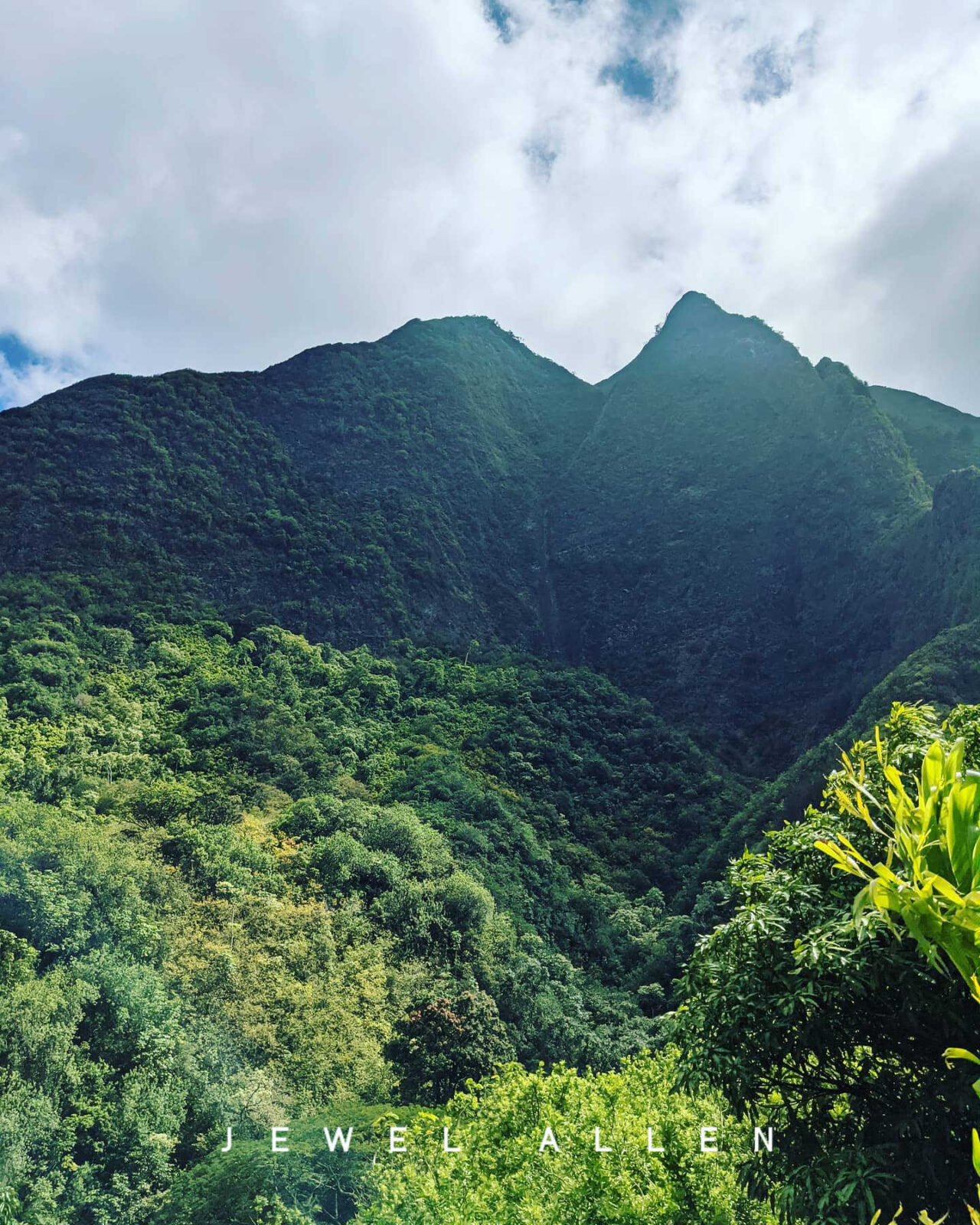 Then we decided to check out the world-famous Kaanapali Beach.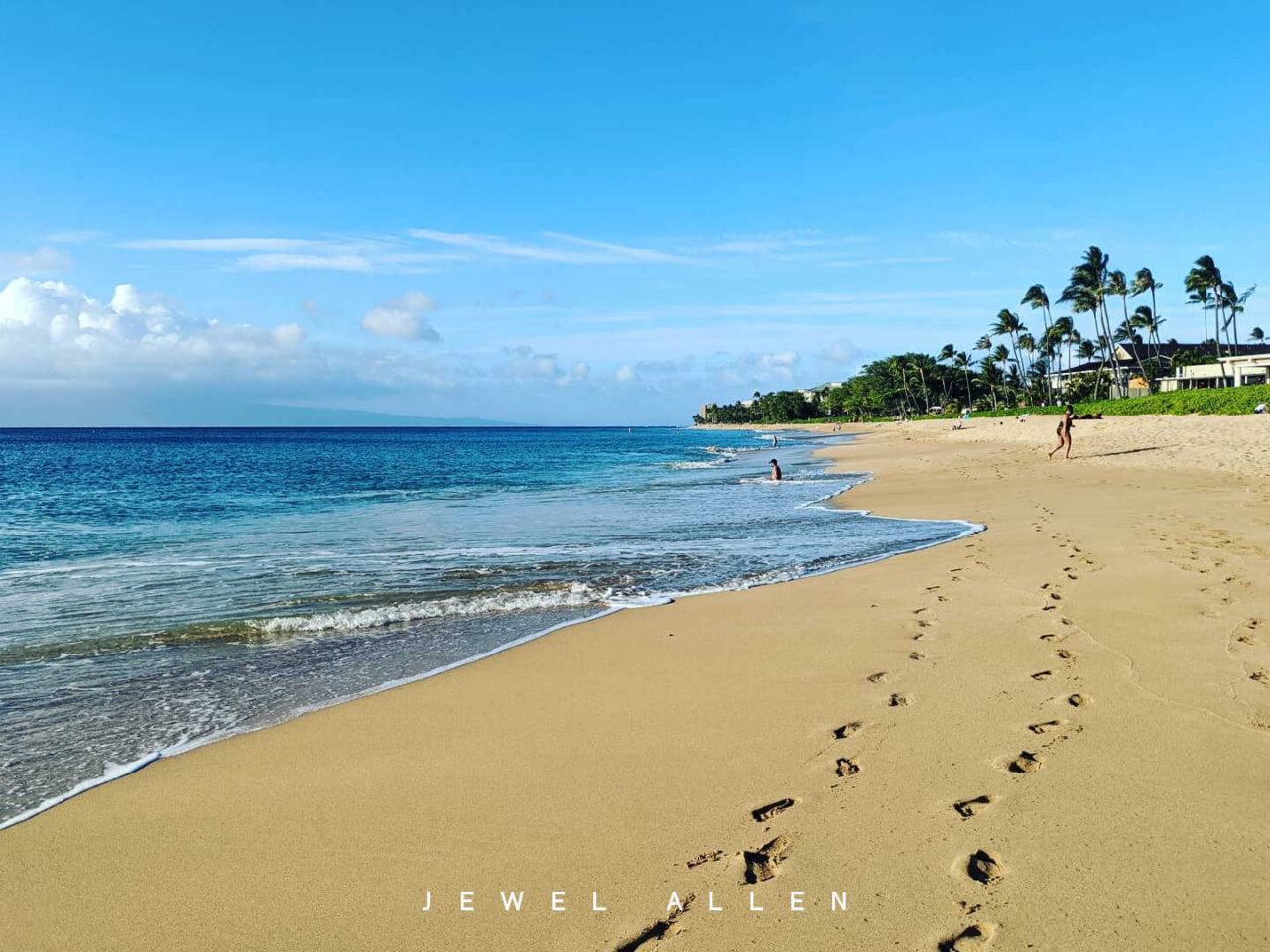 The guide books hadn't been exaggerating its beauty, nor its claim of being one of the top beaches in America. We had stayed away from this beauty because we'd been warned of crowds during the day. And I could see why. A long stretch of fine white sand. Exciting surf action. Places to snorkel. Water of cobalt blue transitioning to clear turquoise waters.
I was greatly stricken with FOMO. Our swimming and snorkeling gear were back in the condo an hour round-trip away. We made the best of the situation and enjoyed the sunset.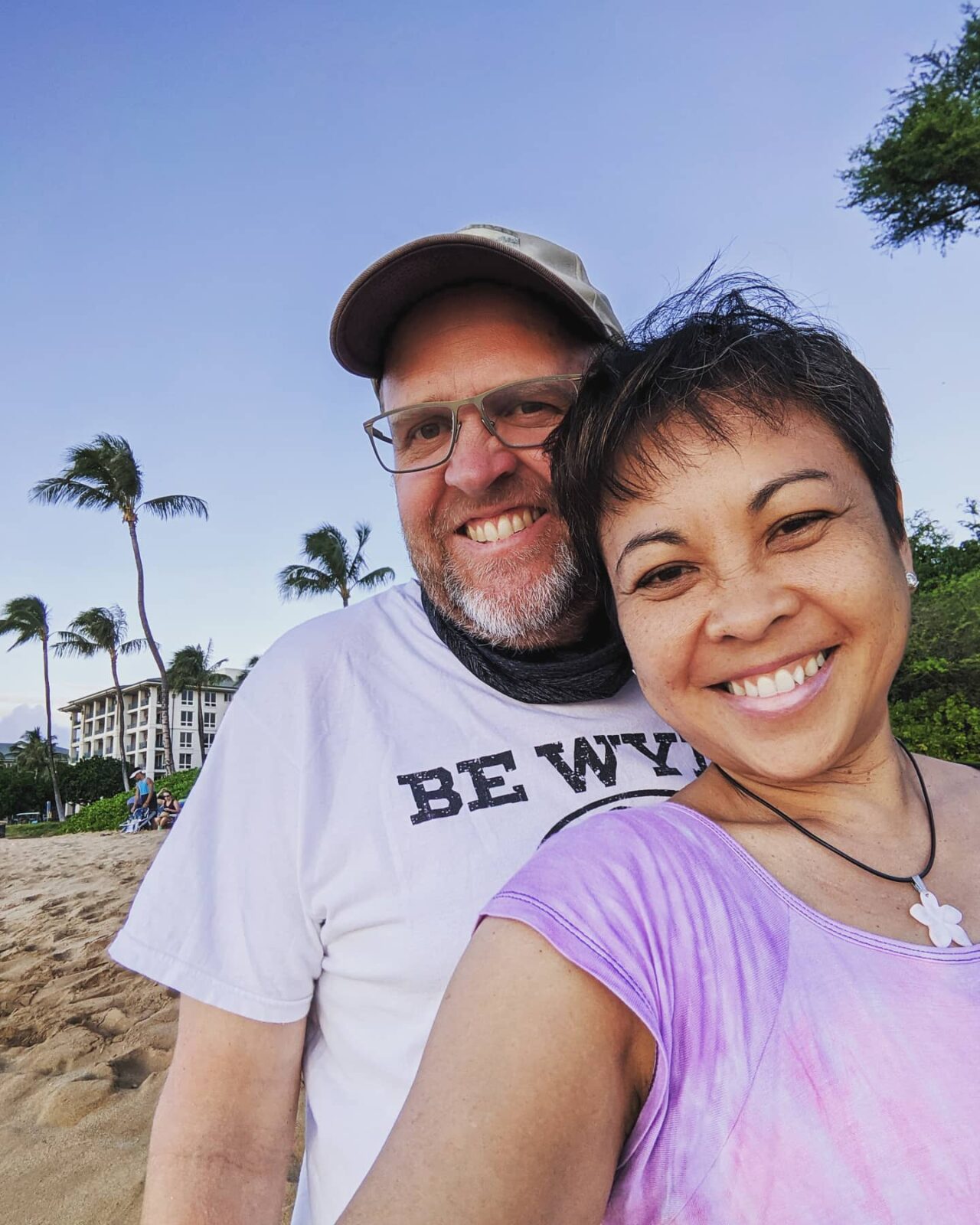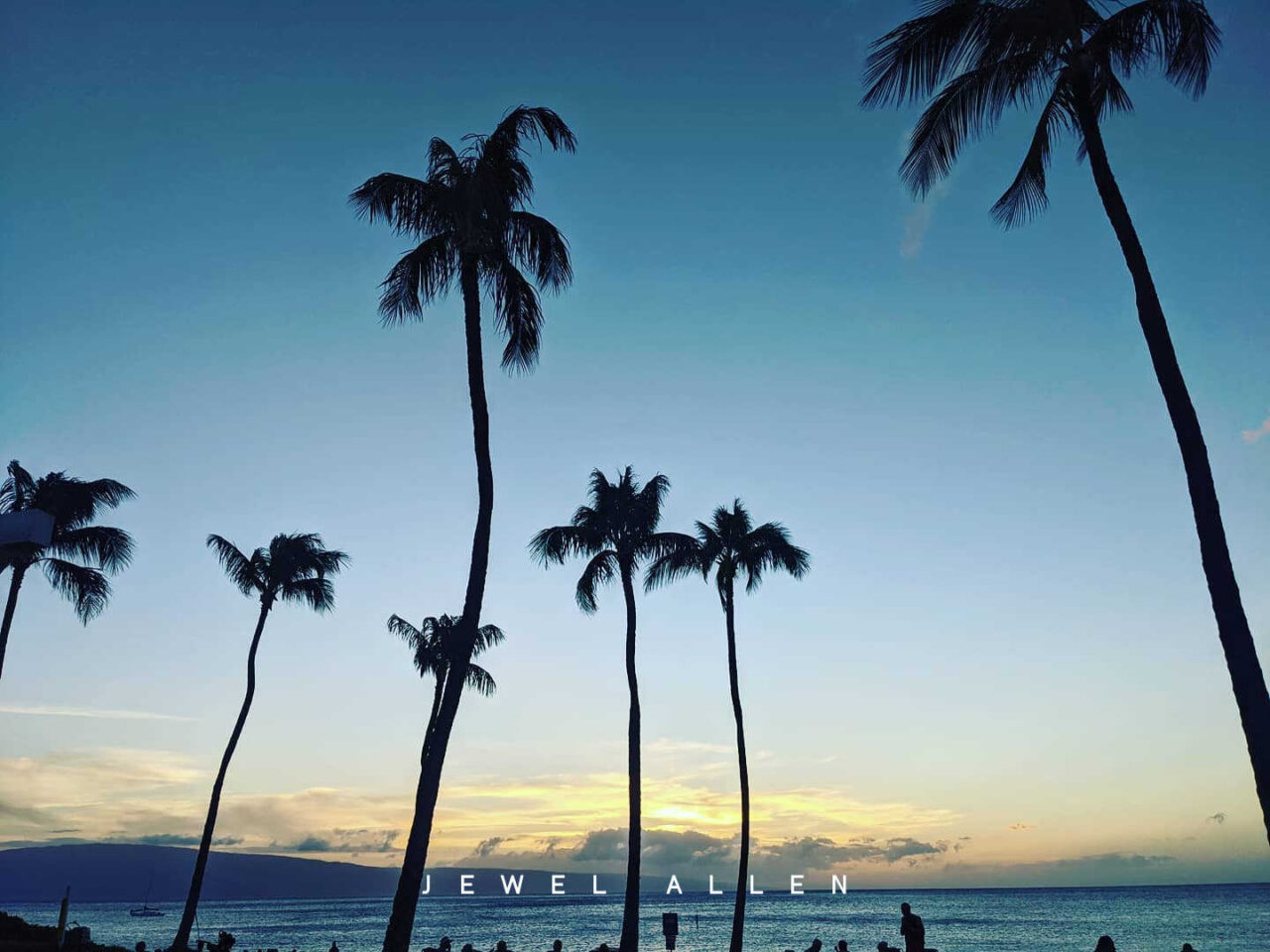 For dinner we got some prime rib and roasted chicken at a food truck courtyard.
Then we broke out the mango and strawberry pie slice to share, enjoying it under strings of pretty light bulbs and a stiff wind that made us wonder if skydiving will still be on tomorrow. (The skydiving company said we will sleep on it. We have a "so-so" chance.)
After eating at the food truck, we stopped at a shaved ice store. I was too full to want some. Last chance, tomorrow…
---
Jewel Allen is the author of Travel Journals. She also writes novels.