The birds woke me a little after six. Dozens–no, hundreds–of them outside our condo, making their mating / breakfast / who knows call. I had slipped in bed late last night, exhausted from all our hiking. I thought vaguely that I should set my alarm for sunrise, only to drop off into sleep.
With the birds, no alarm was needed.
I could have been annoyed, but I wasn't. Sunrise is my favorite time of day on vacation. It means no crowds. A sunrise spectacle (though this one was a bit muted). And being able to walk on the beach and discover things about myself and the world.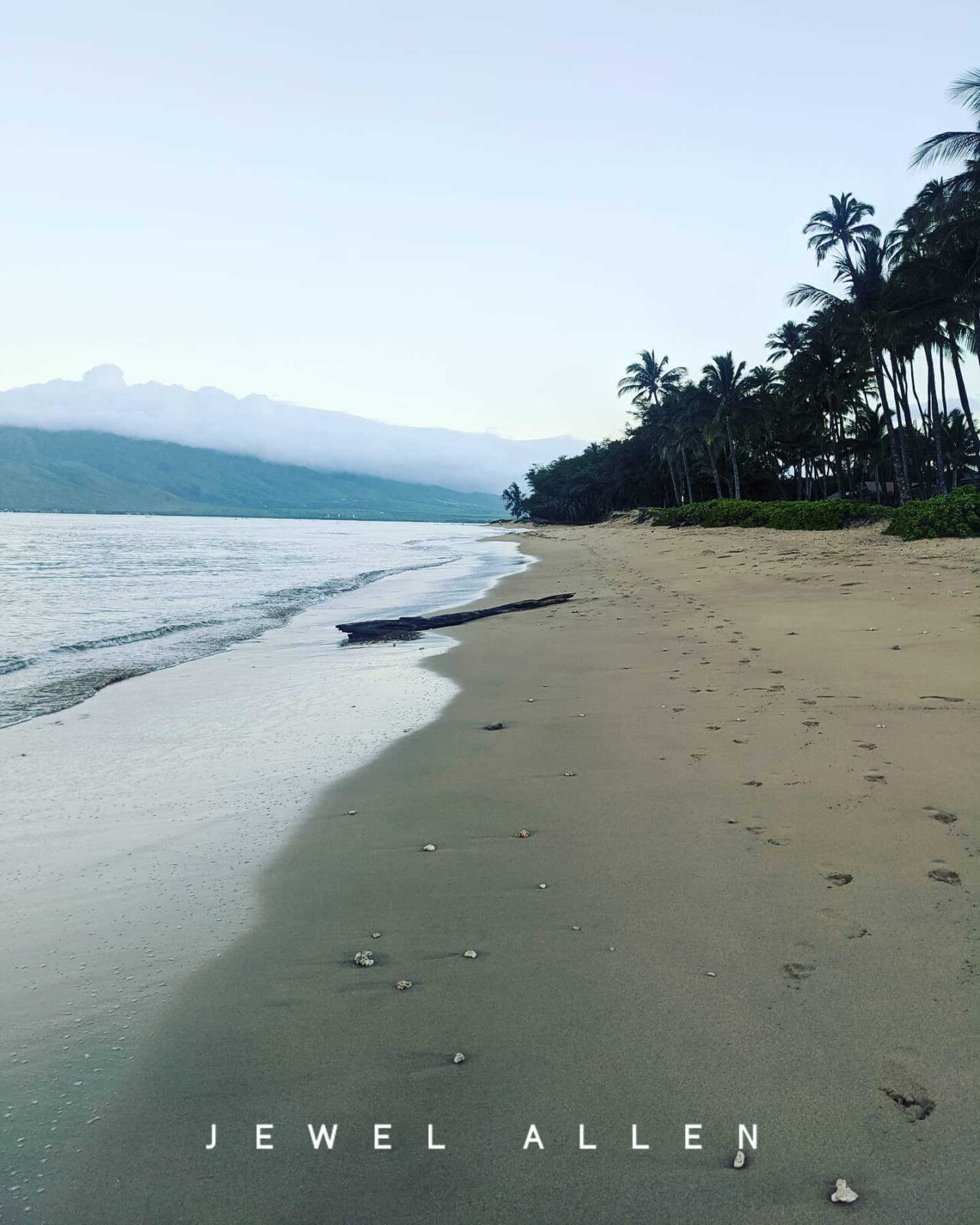 The first thing I discovered was the varying degrees of tattoo quality.
My husband reminded me today that staring is rude, so for the record I tried to keep my tattoo staring on the low-key. It was like I was taking notes about humanity's present state of affairs, as evinced by the ink on their skin.
There was a grandma, probably in her 80s, in a loose duster. She lugged out a folding chair onto the sand on the opposite side of the pathway from me. She reminded me of Mom. I thought how lucky this lady was to get to go to Hawaii. She got up after a bit and started poking around the sand for shells. I wanted to give her some of my beachcombing stash (more on this later), but instead I just observed her. She had a tattoo a little above her ankle. Sometime ago, she wanted this tattoo and she got it, commemorating some sort of event in her life.
Then our next tattoo was a full-on, tribal type artwork on the bicep of a guy that could play the hero in a castaway romance movie. Just one of his biceps was tattooed, calculated to keep one guessing.
Which made me think of the hotel clerk from our first night in Hawaii. He had a little lightning bolt on the inside of his bicep. Not as slick as castaway romance actor, but with feeling.
Disclaimer: I don't plan to get tattoos on my skin, but I still find them interesting.
The next thing I discovered: If anyone tells you there are no shells and sea glass to be found in Maui, they are trying to trick you. Trying to throw you off the scent. But get up before the sun (and the crowds) to get the best results. And check to make sure your shells don't have stowaways. I could have wept with happiness over my stash of colorful glass and puka shells but I was trying to be subtle.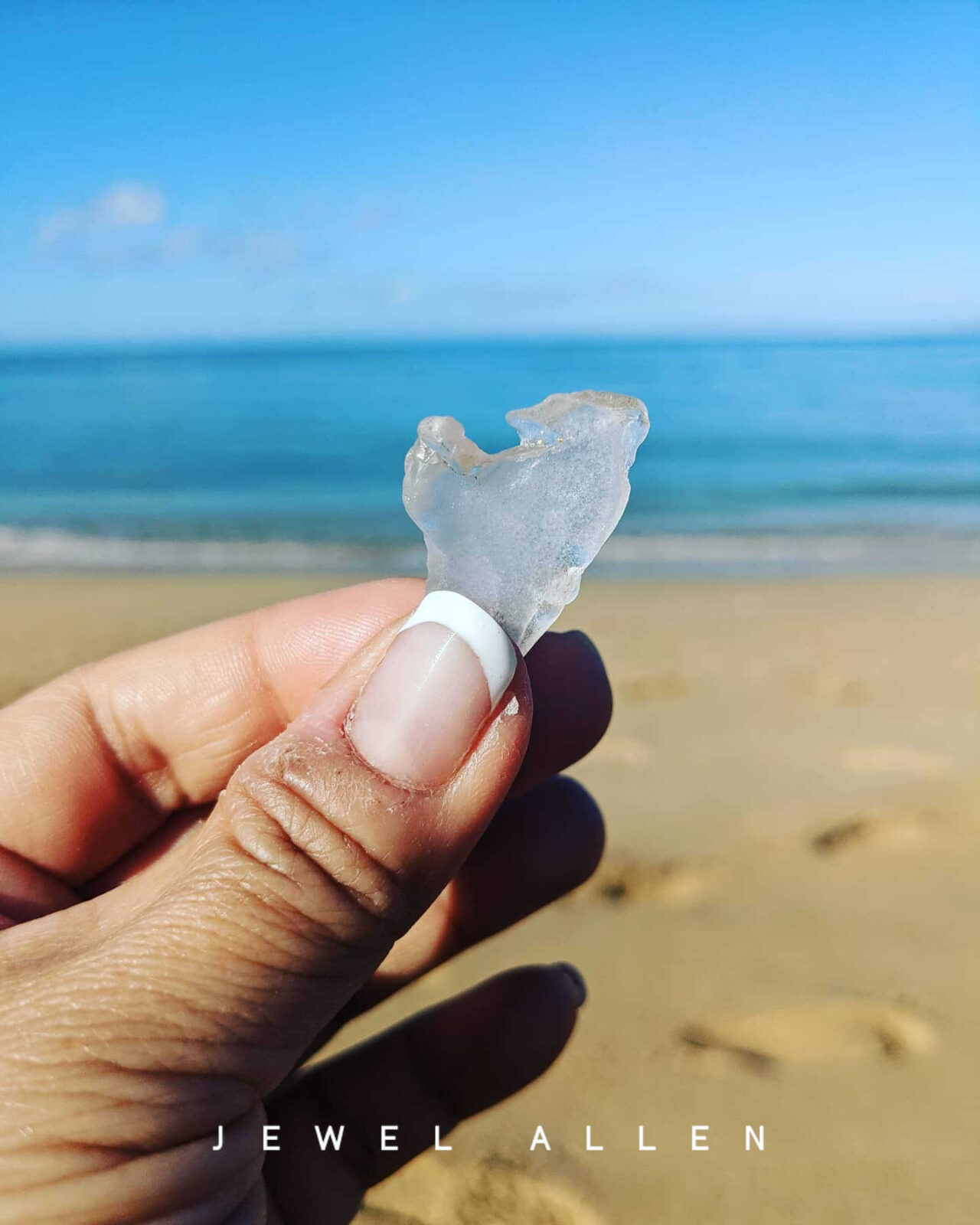 Drew slept in and when we finally connected, it was 9:30. He swam out to quite a ways while I wimped out on the cold water. So I only have it from second-hand knowledge that the turtle (most likely) from last night's sunset was swimming behind Drew and taking deep breaths before diving back into the water.
After swimming in the condo's warmer pool and taking showers, we took off for Lahaina, where the mangoes are sweet (it is not mango season until next month, however).
I finally wised up and googled Leoda's Kitchen and Pie Shop. Because…banana cream pie. And even though we had to double back the highway another 15 minutes (because I was a disorganized tourist and didn't think to look the address up before we went helter skeltering), it was so worth it.
It was like digging into pure sugary goodness, just the right firmness. We had taken our stash of his and hers pies to enjoy at a weathered green picnic table at a beach park. I admit I have issues when I am in Hawaii at the beach and I'm thinking how IG-worthy the green picnic table is. (But it is, don't you think?)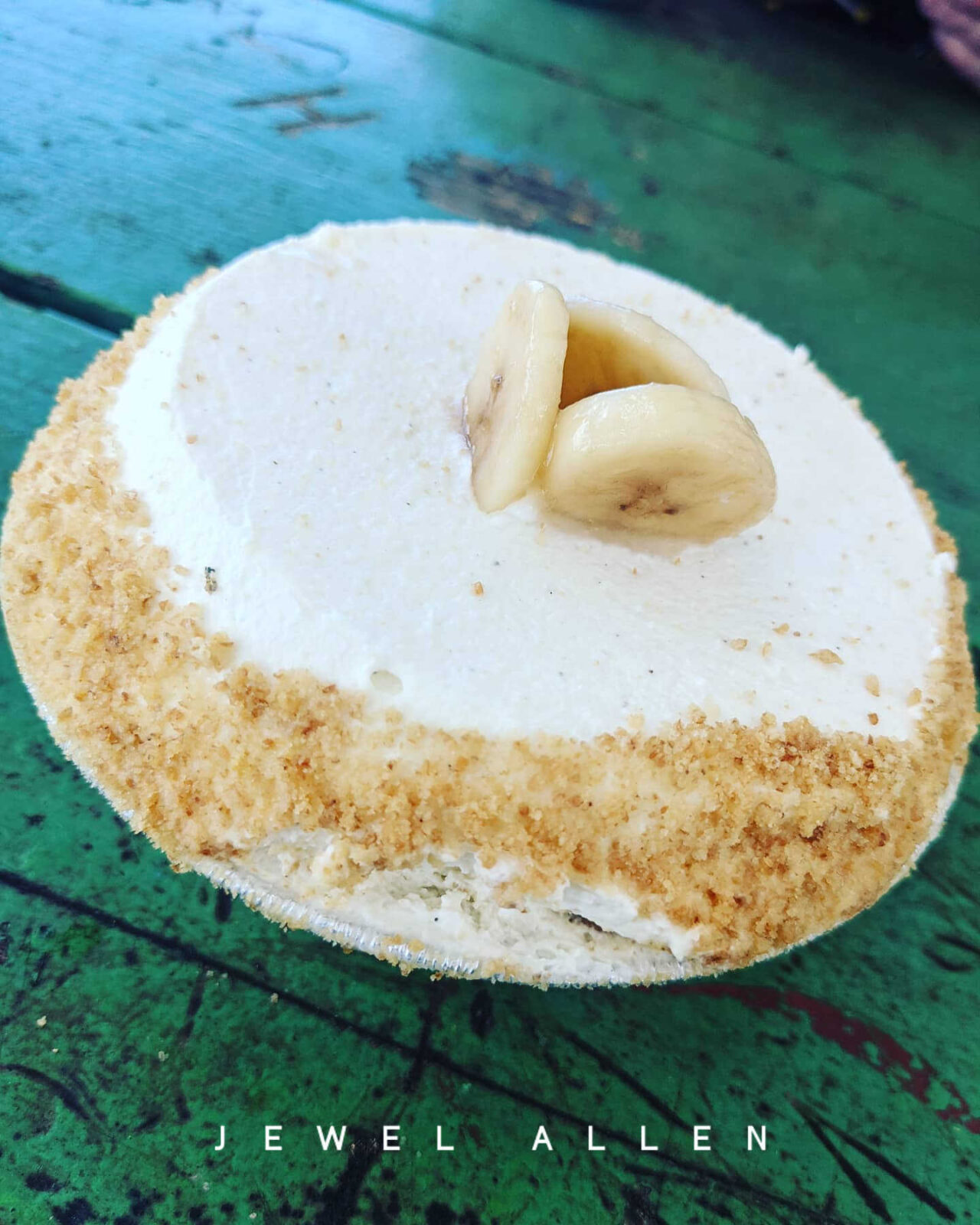 I also got a slice of the chocolate haupia pie, which was good though not my favorite. It was chocolatey, but with a slightly bitter edge. I was probably too stuffed to fully appreciate it.
Lahaina is a cute little harbor town. We had a few hours to kill before meeting up for our whale watching at four, so of course that meant I either indulged in food cravings (Dole Whip), or simply drooled over what-I-could-have-eaten-had-I-been-hungry-still (lobster rolls).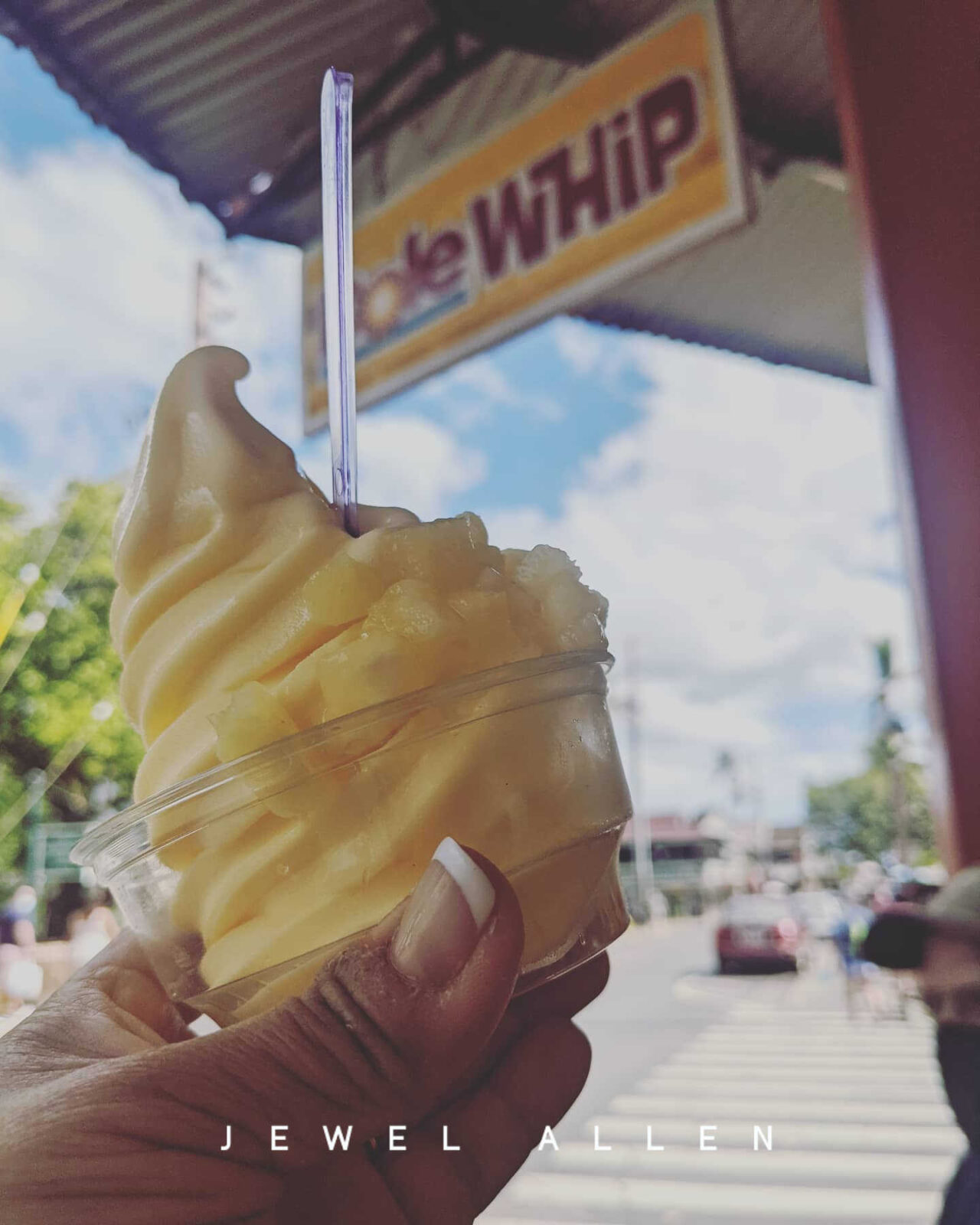 I bought a tie-dye dress that will be my happy reminder of Hawaii someday. We also found Spam musubi, which the hubby enjoyed as a solo act, as I am still determined to be a non-rice-eater to date.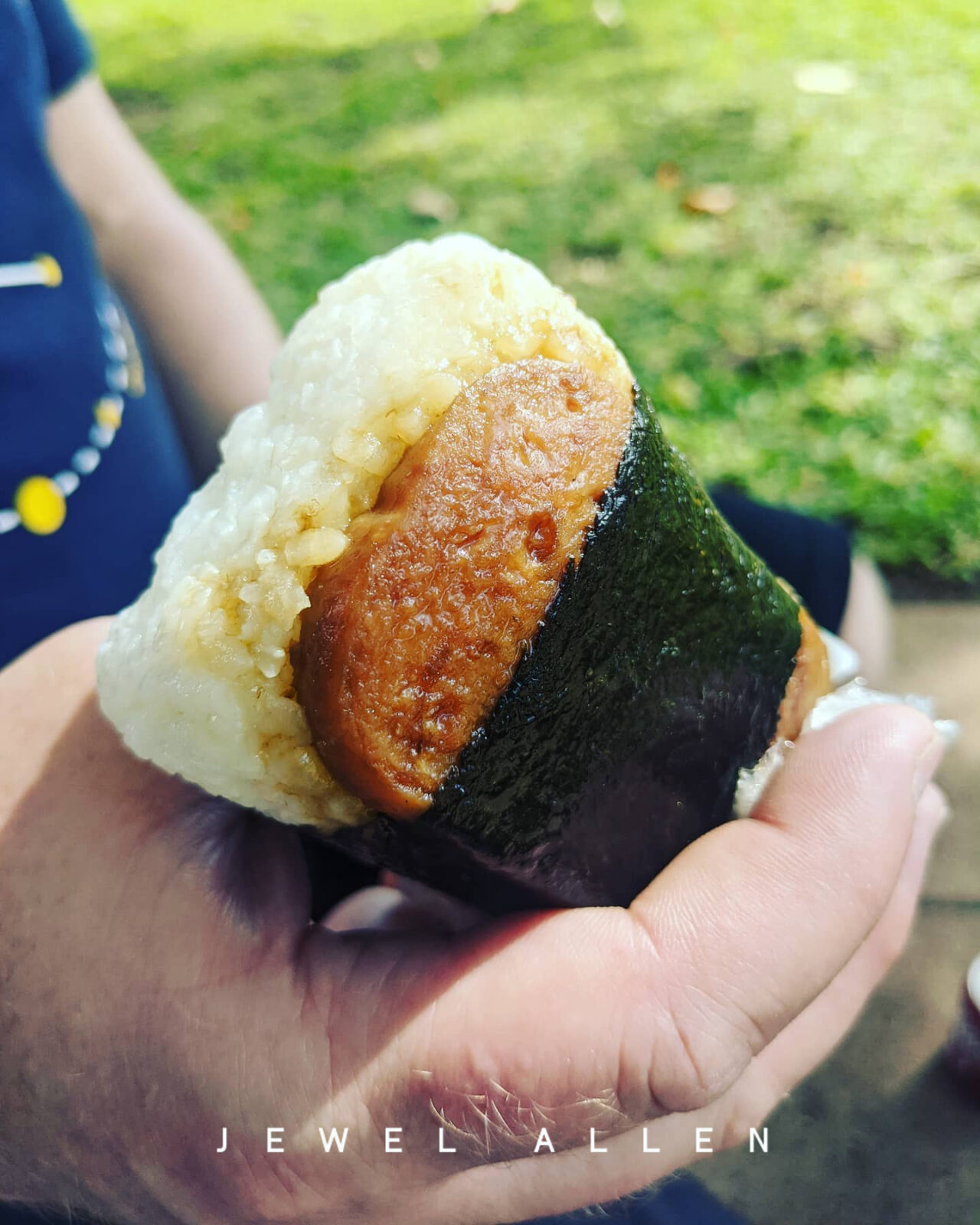 At four, we boarded a pontoon at the Lahaina Harbor captained for two hours by a gregarious, silver-haired guy originally from Utah. He persisted in singing a Jimmy Buffet song in the hopes one of us dozen passengers could provide the rest of the lyrics (we couldn't). A little ways from harbor, the humpback whales started making their appearance so when the cap wasn't trying to get lyrics, he was gunning close to spout-sightings.
I basically gave up trying to take pics with my cell phone. Drew had our SLR camera, and I told him our whale watching memories depended on him. He delivered with aplomb, wouldn't you say, considering whales tend to breach the surface without warning. We never did get good at Jimmy Buffet, but the cap dropped a mic in the water and we did get to hear the whales singing. I couldn't help but compare the real deal with Dory's cute attempts.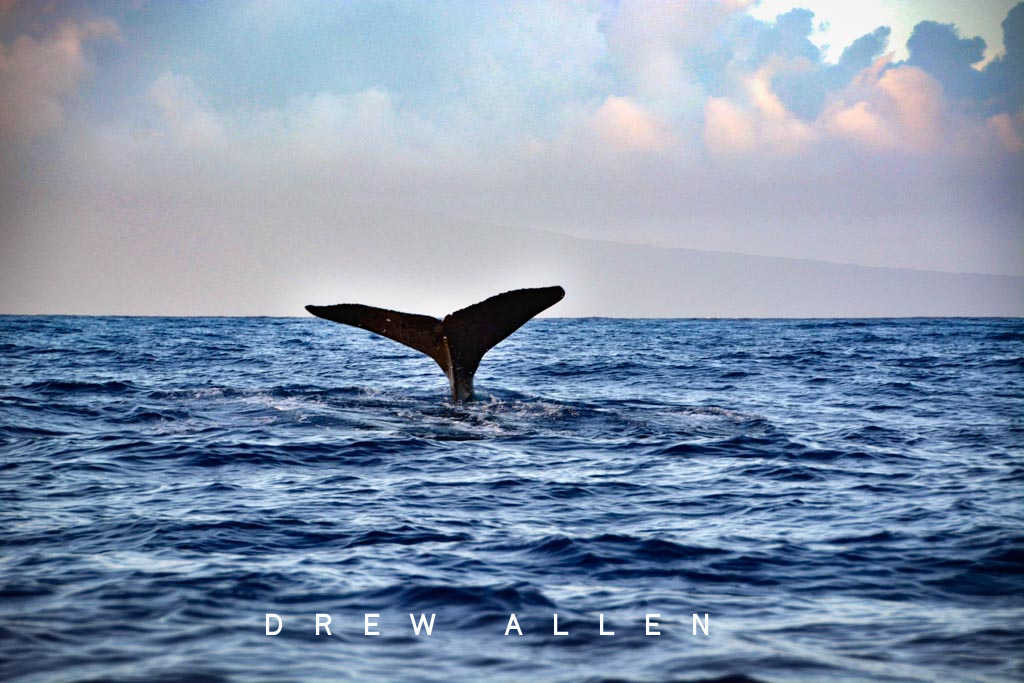 After the whale watching and by nine, all the pies and Dole Whip and Spam musubi (hubby's lunch) had worn off and we sat down to an elegant dinner by tiki torch lights at Lahaina Fish Company. Drew had the blackened Opah (moonfish). I asked for recommendations of things that didn't have rice, and the poor server blinked at me in confusion because most of their menu items didn't come with rice. That'll teach me to bring my glasses next time I eat out so I could actually read the menu.
In the end, I ordered the Seafood Quinoa Paella. Another day (without rice) in paradise.