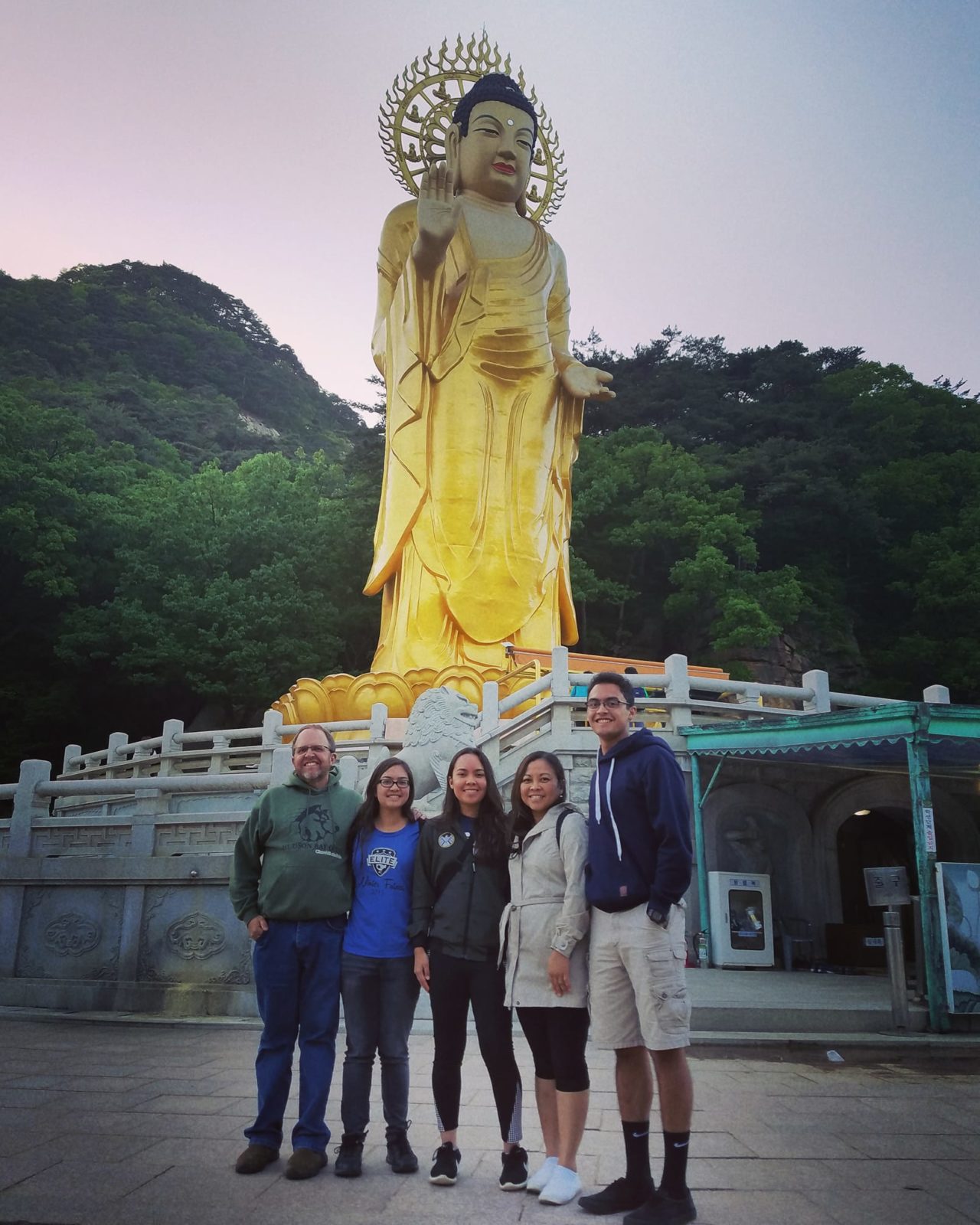 Even though we missed the celebrations for Buddha's birthday (May 12) by a week, there were still wonderful decorations leftover at the Beopjusa Temple.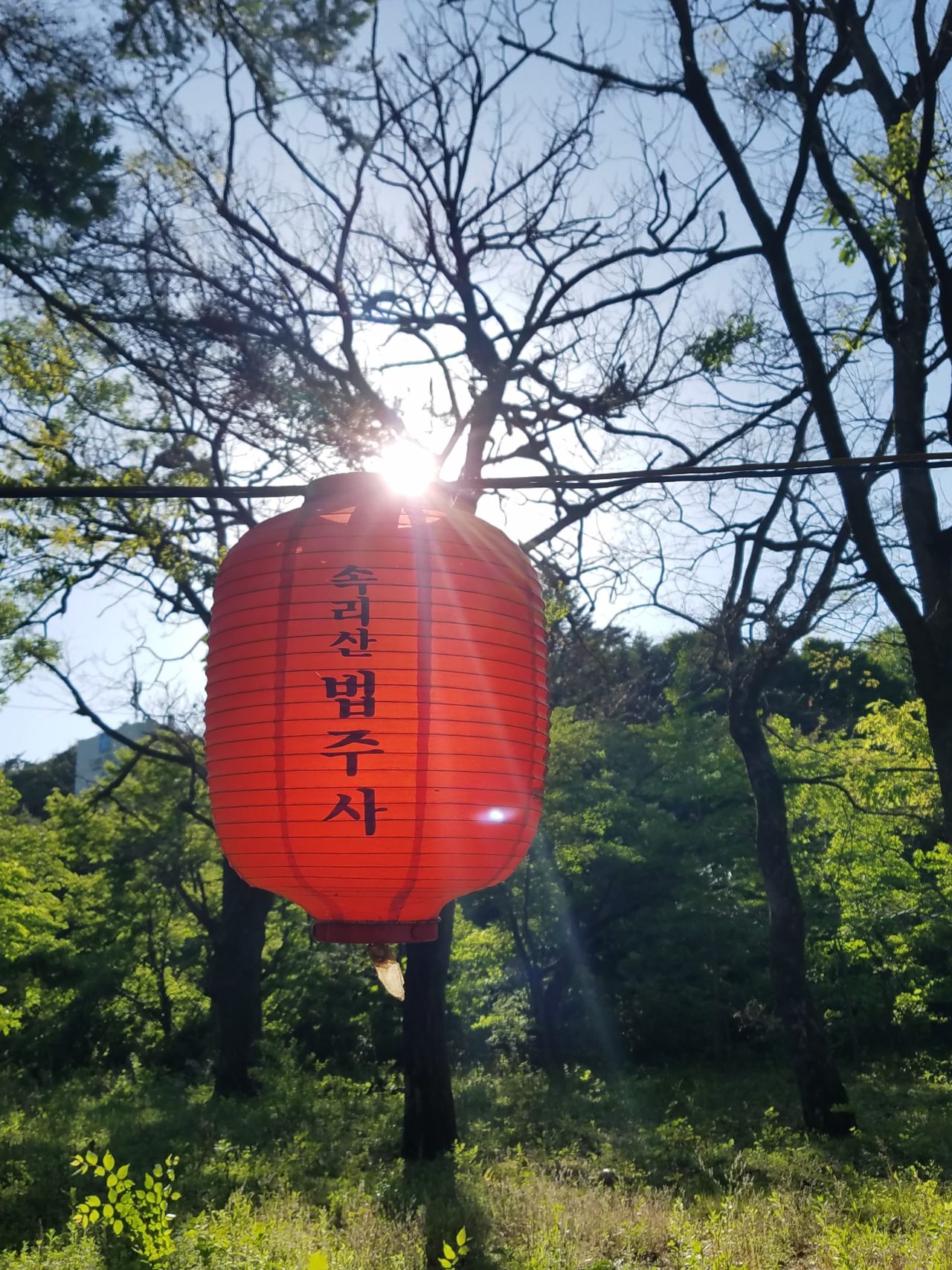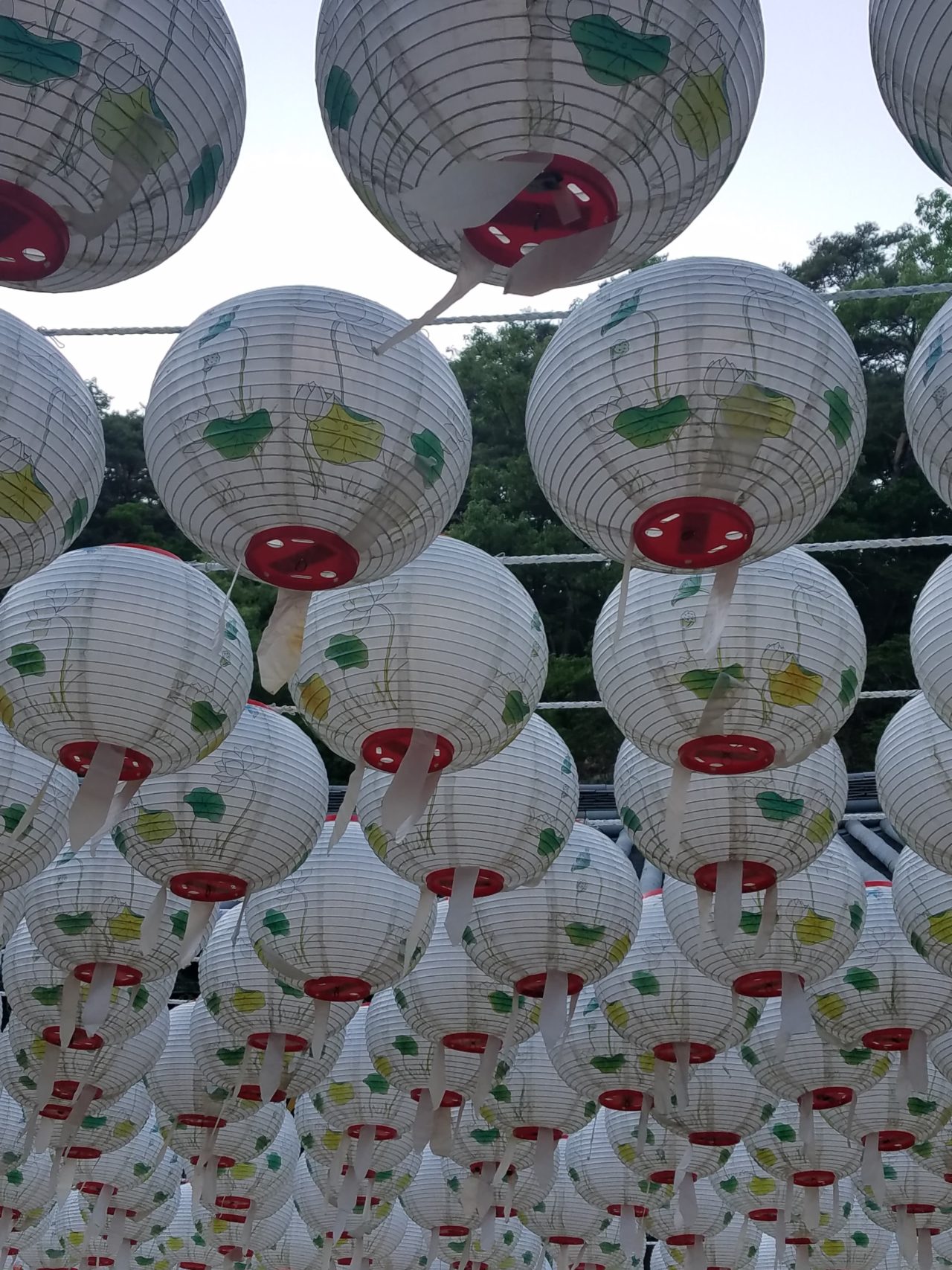 We entered through a gate where you leave behind your earthly troubles so you can achieve peace.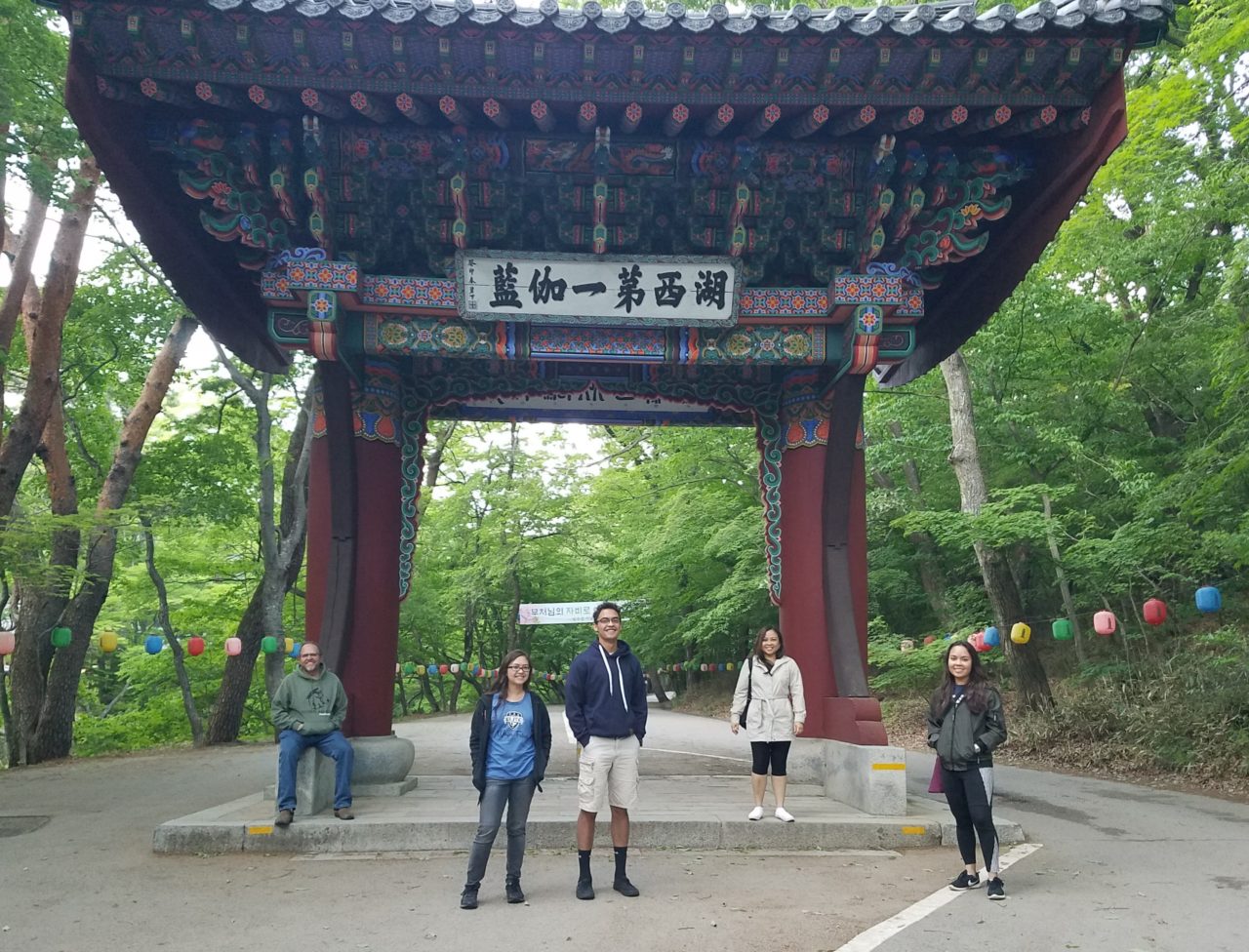 The Buddhist temples in the park were serene, indeed. We were there at dinner time and had the place mostly to ourselves. One funny thing…while we were in the shrine under the giant Buddha, a lady gave us candy…and gave Drew a whole, unopened bag.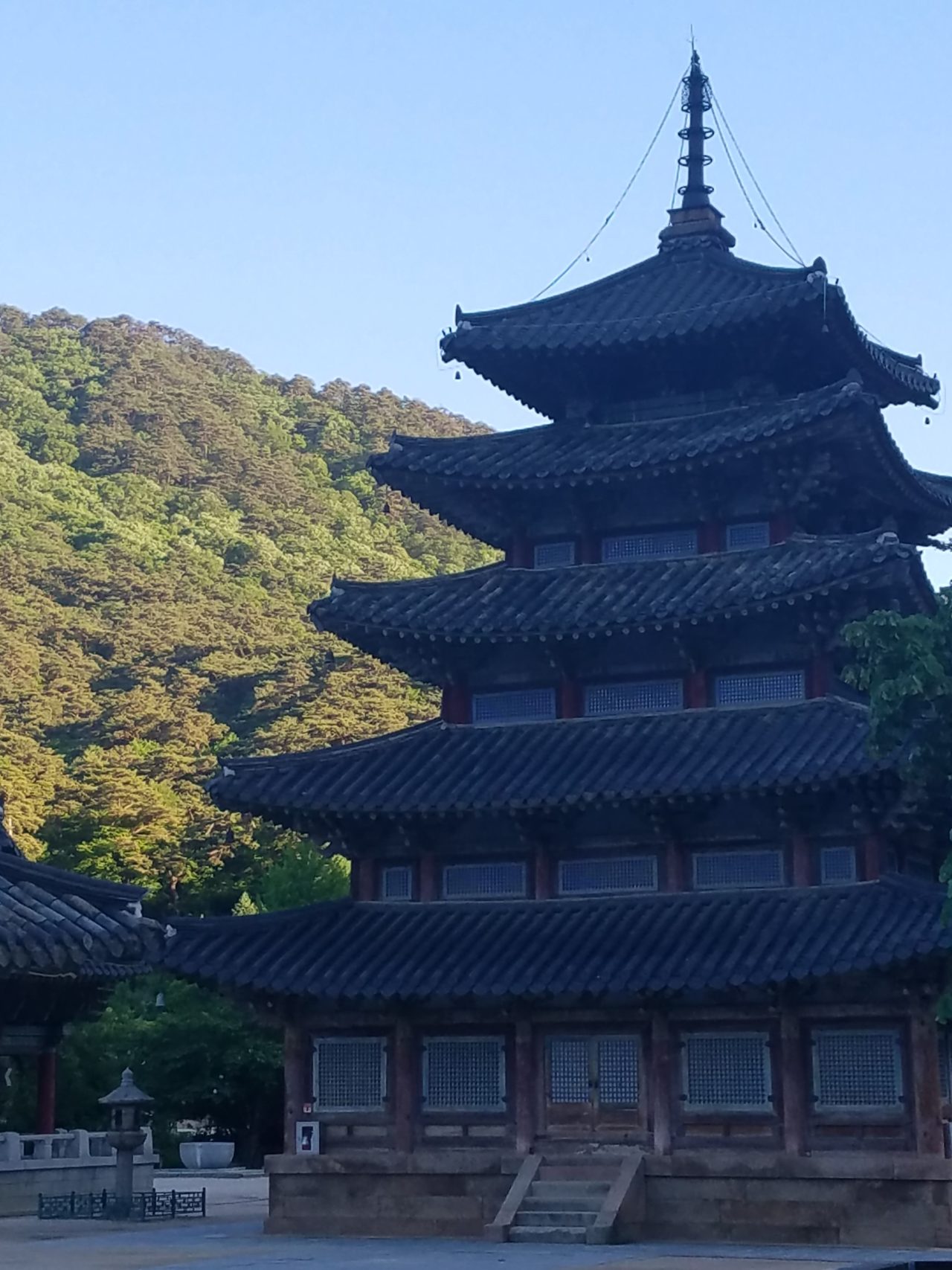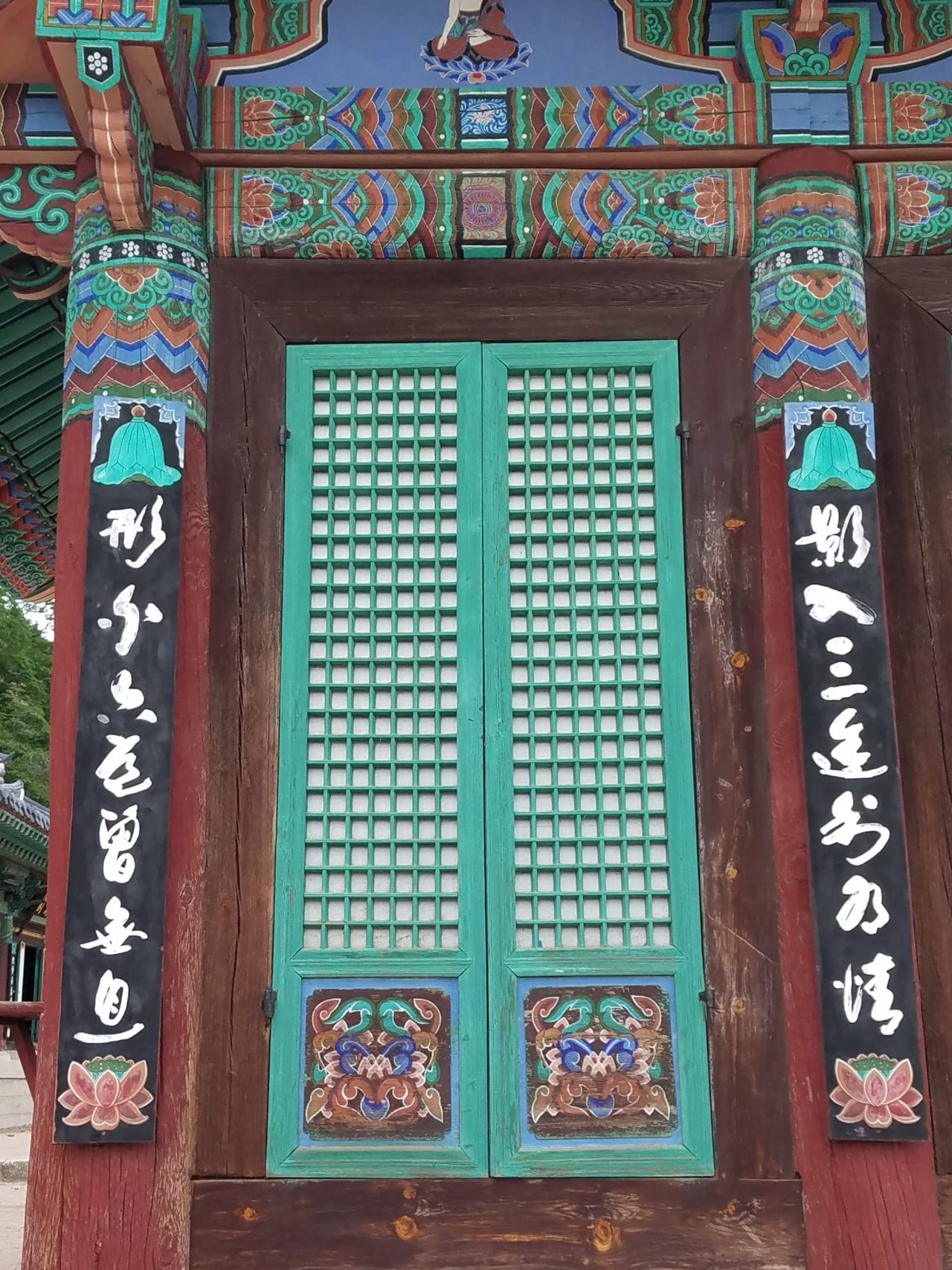 While there, we had the fortune of witnessing a close-of-day drum ceremony, with three Buddhist monks taking turns drumming on this huge instrument at least six feet in diameter.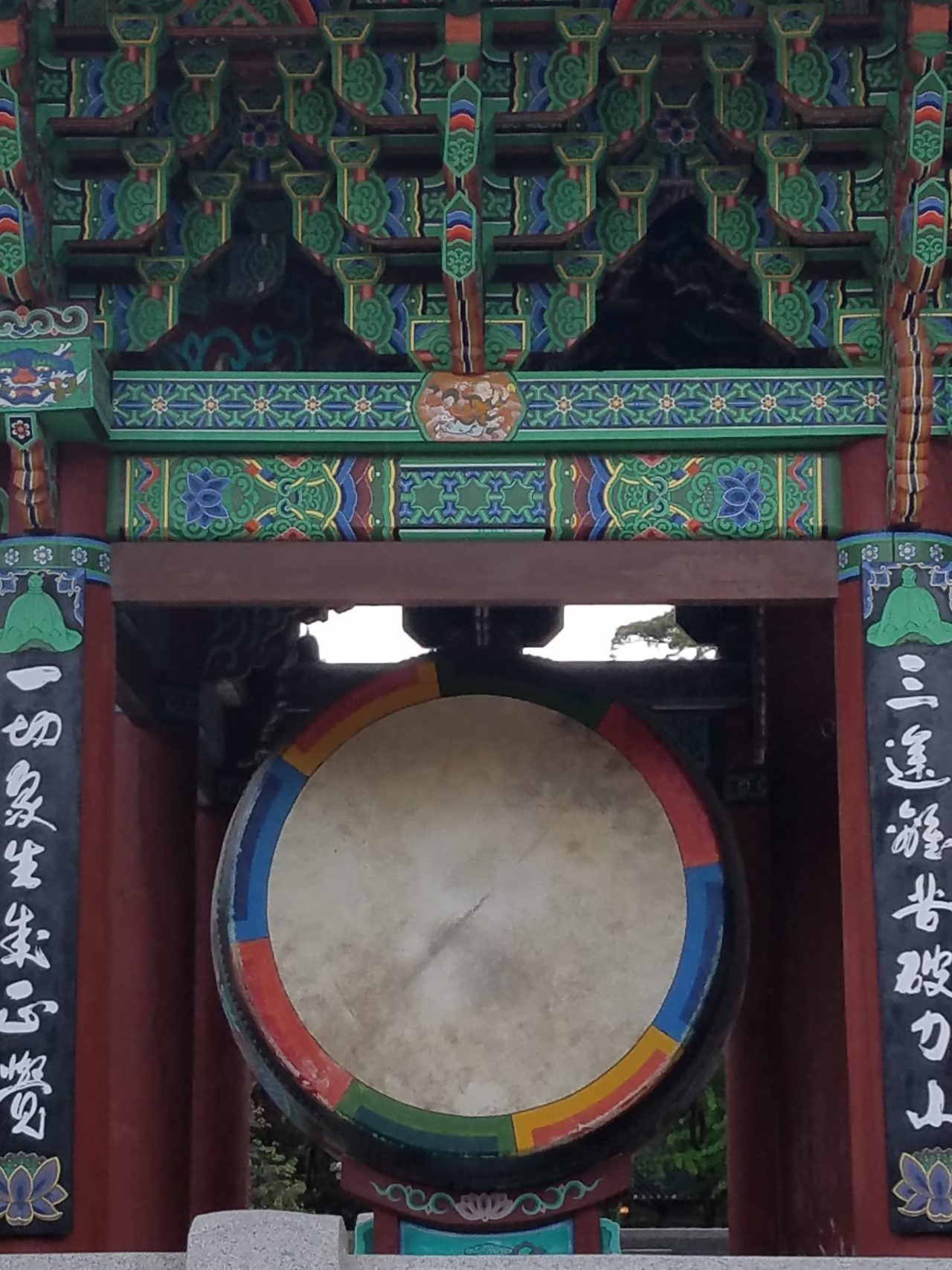 It was a glorious, memorable day that ended beautifully with the lanterns lighting up at dusk. Read Part 1 here.