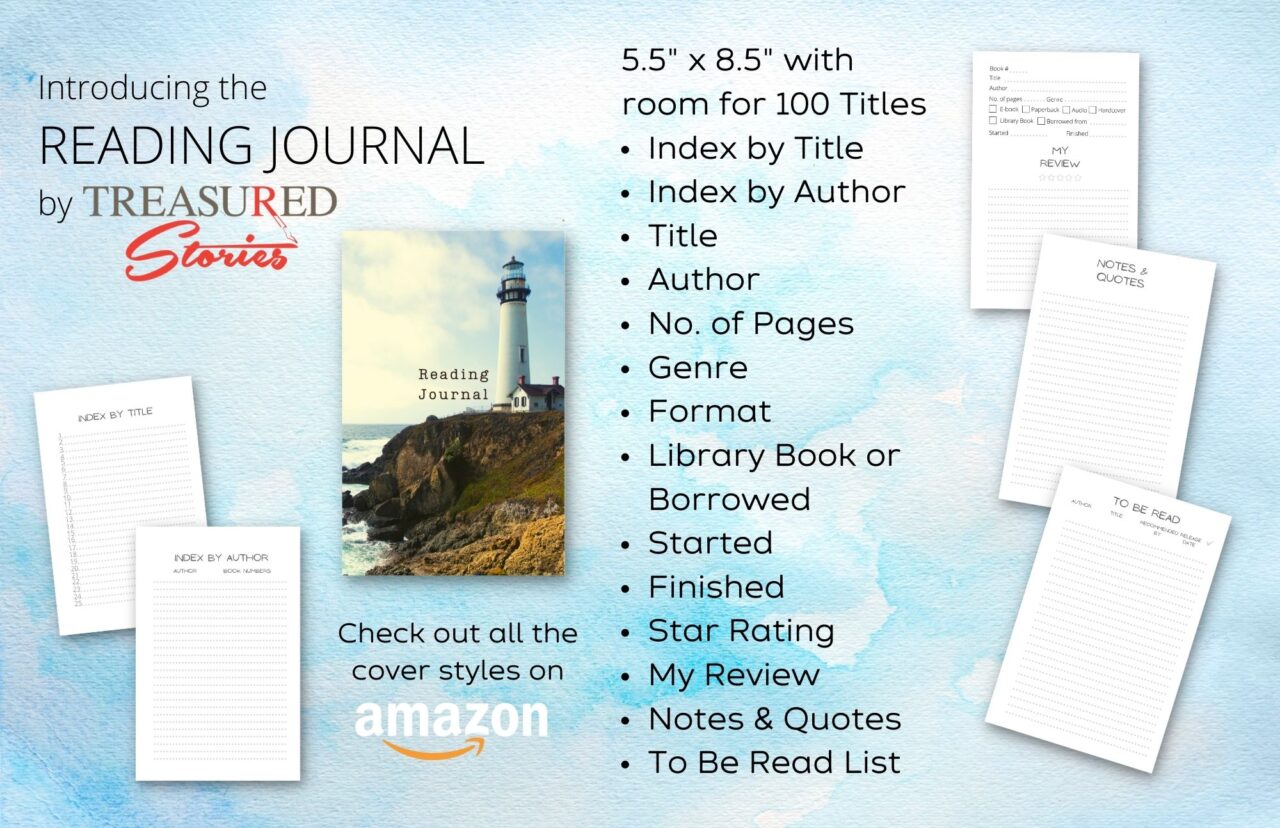 I created these Reading Journals because I wanted to record the books I've read in a physical place, where I don't have to go online or on my computer. And I figured other bookworms like me could enjoy them.
In the past, I would write titles on a list in the back of my journal, but this time, I wanted room to add notes. Not to mention, I wanted a pretty cover that reflected my personality.
I started out with a white one (Alabaster) for fiction titles and a black one (Slate) for self-help titles because I am minimalist, but I had so much fun depicting other pretty things.
My older and younger daughters suggested Pine Forest and Cottage Garden respectively. If there's a design you wish exists, let me know, and I will try to make it happen.
Over the next few weeks, I will share with you what inspired the covers. Check out the available cover choices on Amazon here.