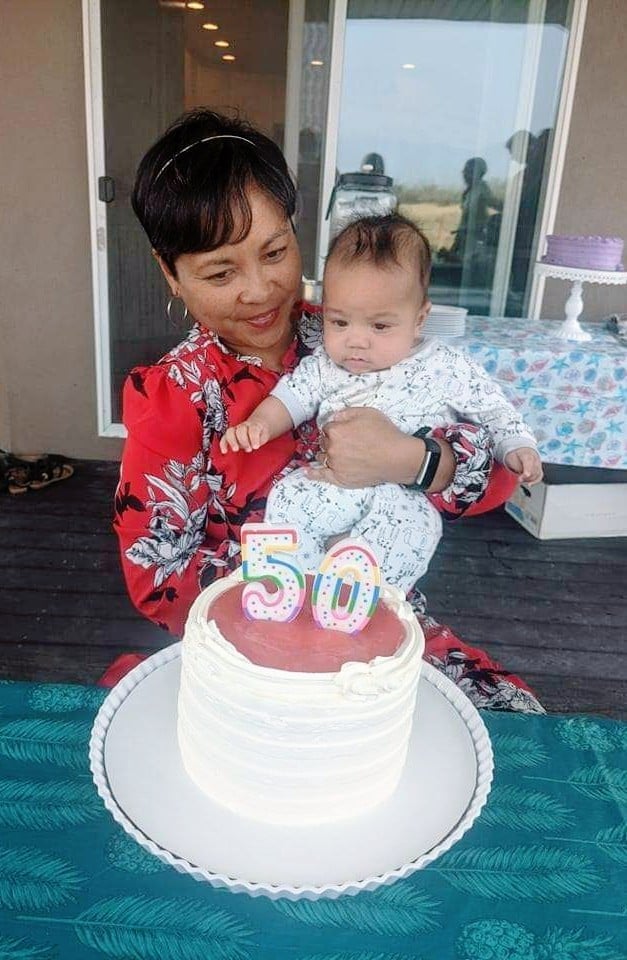 Pic: My grandbaby and me admiring the guava cake from Munchies in SLC. (It was delicious!) In the background was the second cake–ube–because I couldn't pick between the two. They were both sooo good.
Tonight our family gathered at our home to belatedly celebrate my 50th birthday. My choice for the menu was Cuban food — ropa vieja (braised beef), arroz congri (rice and beans), yuca (cassava root), plantains, mango marmalade, virgin mojitos, vegetable plate, and fruit.
And then for cakes—guava and ube.
As we prepared the meal in my kitchen, the windows open to the balmy early fall weather, I smiled to myself over the fond memories of Cuba. I was transported once again to one of our days away from Havana, in an open-air restaurant with the food served family style, relaxed and laughing among friends.