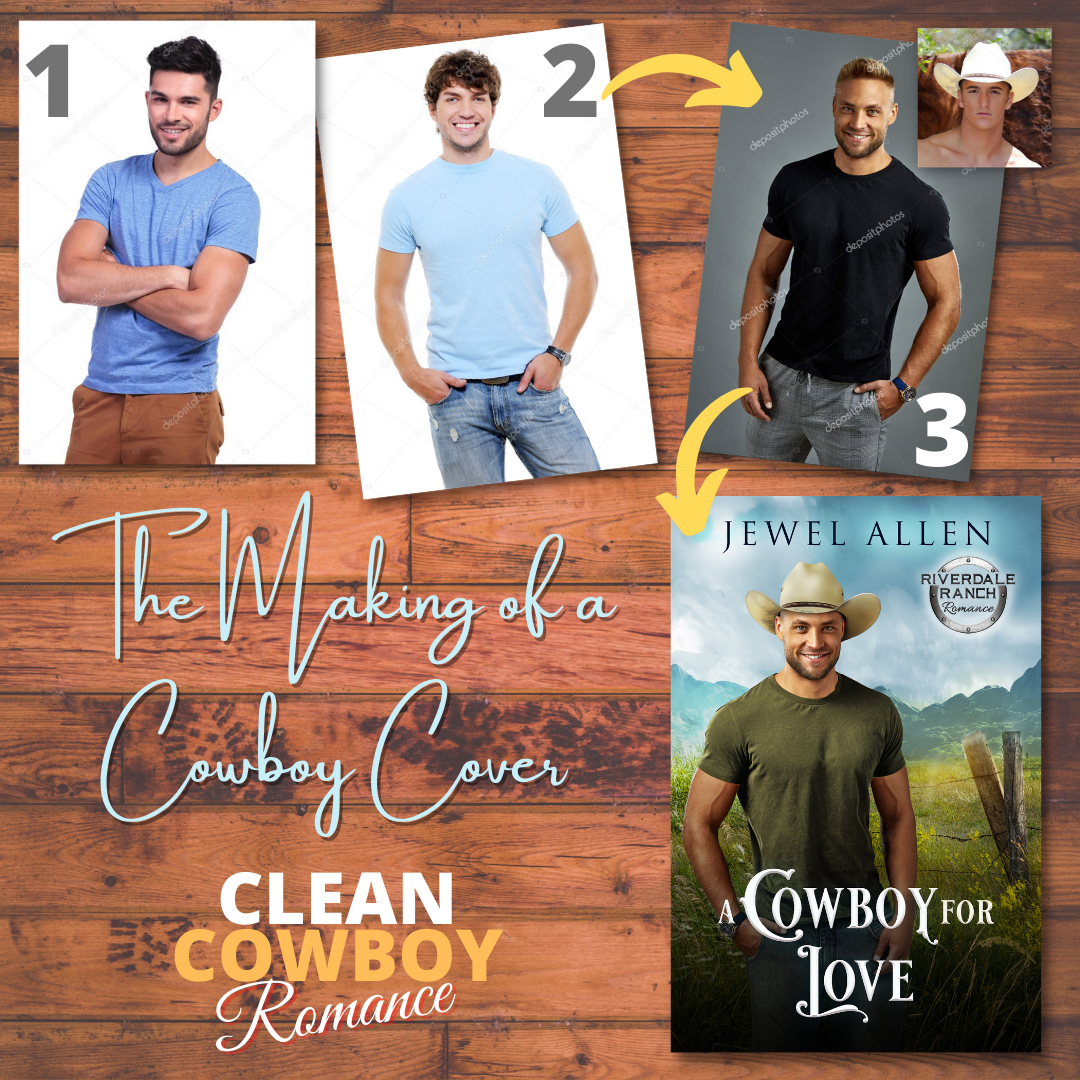 As a follow-up to a Facebook readers group post where I asked for votes on my cowboy cover model last week, I thought I would share with how it all went down for the actual cover of A Cowboy for Love.
1) I had the readers and my daughters pick a model based on my snippet. #2 got overwhelmingly picked. However, I also got the feedback that he looked too young. And that readers like muscles. LOL
2) So I looked for other models and found #3. Which made some readers excited, so I figured I was on the right track. 
 Though my daughters didn't think he was worth going yeehaw over. (They are not romance readers; however, I always run all my covers past them because they give me honest gut reactions. Plus their advice is fast and free.)
3) I had my cover artist give me #2 and #3 laid out in the cover and even she said, #2 "looks young."
4) I want my covers to sell my books, so even though I really liked the sweetness of #2 and he looks more like the cowboy as I imagined him, I told her to go with #3 but to change out the black hat she had originally used to the white one, put jeans on him, and change his shirt color because I already have another cowboy with a black shirt. She did and added some color to the hat so it wasn't just a blob on his head.
5) Now it was down to the background. I asked my ARC group, a white board fence or one with mountains and barbed wire? The barbed wire won out because it was "rugged" and "natural".
6) Voila. The winning cover! I just uploaded A Cowboy for Love for pre-order. Once it's live I will share the link. Check out the series here.
What do you think of McCoy? xoxo