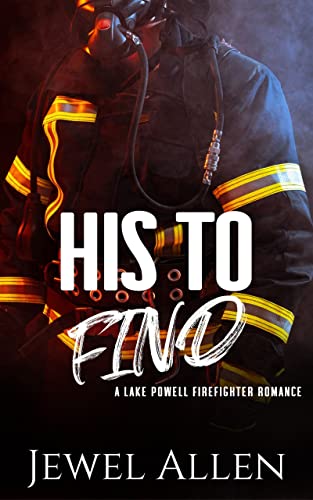 I looked, and it's been over a year since my last book in my Lake Powell Firefighter series. The last one came out in July of 2021. So I guess you could say His to Find (book 5) was long overdue. I will make a point of publishing the next one a bit sooner.
I have two more books planned in the series, and this character wasn't even in the cards when I started it. After the last book, Max Steel, my male billionaire protagonist, walked into the epilogue, instantly capturing my imagination.
What a ride it was to write his and Kat's love story. I learned a lot about search and rescue. If I get a chance to do some hands on SAR shadowing, I would love to do a spinoff, but that will most likely be down the road. There are so many other books clamoring for my attention right now.
Today, to finish His to Find, I sprinted 6,954 words. Every scene was an unknown. I just knew I needed to throw in curveballs thanks to Mother Nature, and it was fun to be surprised. Mixing the billionaire element with firefighter was fun, too.
His to Find will come out on October 27. Watch for it. You can also check it out here on pre-order.