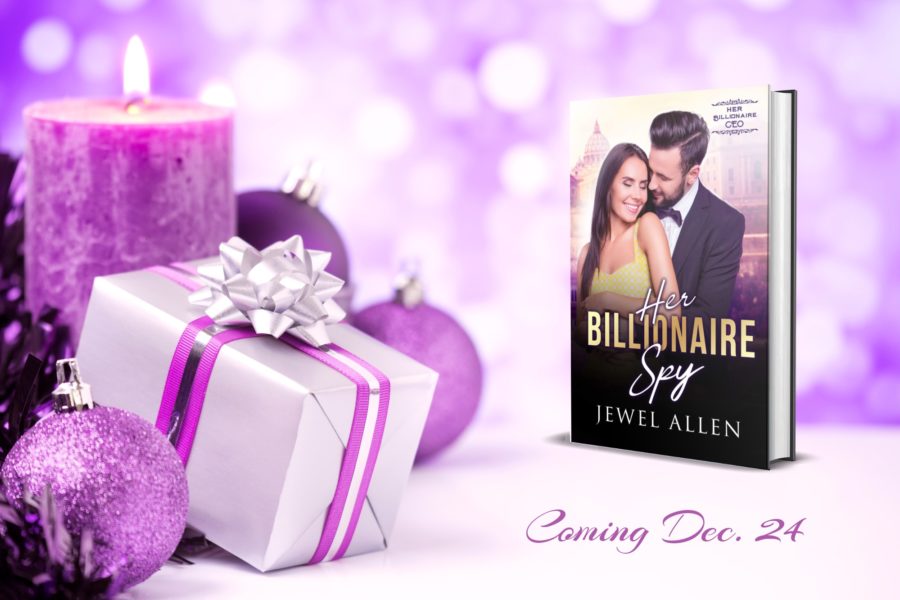 Her Billionaire Spy was by far the hardest one of my Her Billionaire CEO books that I've worked on. I timed writing it in November, which was NaNoWriMo, so that was a good motivator to write 50k words and complete it. During the same time, I helped a client publish her mom's life story and published Her Billionaire Santa and A Cowboy for Christmas. I had hoped to write HBSpy in two weeks, but it took me 30 days.
As with most of my books, by the time I dared peek at it so I could clean it up to give it to my editor, it was a bit of a Frankenstein. I had mostly a rom-com with a smattering of spy action adventure and travelogue. The spy part was really hard for me. I mean, I knew it was a billionaire romance, where my readers have to suspend their disbelief, but I still needed to make the espionage believable without having it overwhelm the story. When I finally sent it off to my editor ahead of time, I implored him to help me figure out some key plot points and hoped for the best.
***
I got the edits back on a Wednesday and worked on it feverishly for the next three days. By dint of luck (sarcasm because my schedule revolves around book launches, but not complaining!), our family scheduled a trip to Tulum, Mexico (two hours from Cancun) the week leading up to my pre-order deadline for HBSpy.
The great thing was, my characters were distinct characters who naturally made the plot exciting as long as I got out of their way. The hard things was, I had to rewrite several scenes extensively to rework the spy mystery.
I had hoped to not take my work to Mexico, but I suppose that was wishful thinking. I worked on my revisions throughout the wait at the airport and the flight to Mexico. After a full day of sightseeing, beach combing and taco-eating, I sat in the corner of our Air BnB revising the story. On our two-hour drive to one of the celebrated Wonders of the World, the ruins of Chichen Itza, I more or less overcame my natural tendency to doze in the car and revised.
The last day of our Mexico trip was also the Amazon deadline when I needed to upload my final manuscript for its pre-order. On our five hour flight from Cancun, Mexico, I FINALLY finished my revisions, gave my husband a high-five and bought wi-fi on the flight so I could convert my document into an e-book and upload it.
That is, I TRIED to upload it, but my book was locked for pre-order. Through bleary eyes, I read that the deadline was GMT—Greenwich Mean Time—and I had missed it by seven hours. I wanted to cry.
Fortunately, Kindle Direct Publishing impressively helped me on my desperate phone call the next day. They said I could upload my final version when the book goes live on 12/24. Then I could call them and they could push the correct version to those pre-orders.
Whew. What a relief to hear that. People diss Amazon, but they are really generally helpful.
Meanwhile, I have decided that if I ever write a spy/mystery again, I am outlining the sucker extensively so I don't have to go through this again.
***
Despite all the blood, sweat and tears, Her Billionaire Spy was a lot of fun to write. It is set in Italy, for one, need I say more? I pretty much followed my own itinerary when the hubby and I traveled there in October.
My characters were not shrinking violets and fairly leaped off the page with a lot of chemistry. If you've read Her Billionaire Bodyguard, you might remember that Thelma is a spitfire side character who loved to make tamales. It was a hoot to give her an HEA with our debonair Italian billionaire spy, Dante.
Her Billionaire Spy was a labor of love and I'm really excited to put it out into the world!