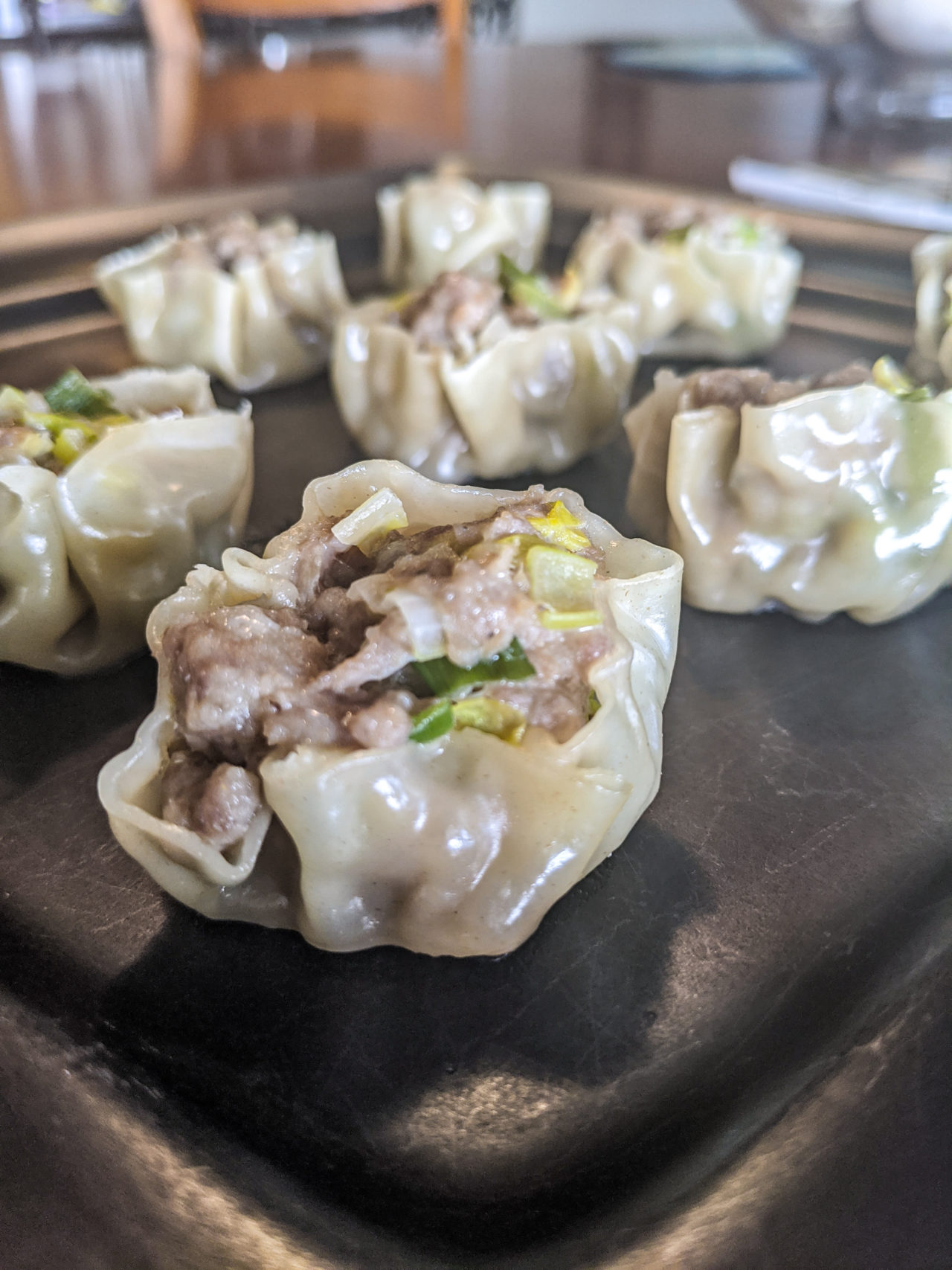 My missionary loved street food, especially siomai, in the Philippines and I personally love dim sum but for some weird reason was intimidated making this. Well, they did not have any siomai in the frozen food section. Neither did they have ground pork. So I thawed a half package of link sausage (pre-seasoned, yay!) and modified an online recipe.
---
Social Distancing Siomai (makes 18)
1/2 lb. link sausage (or ground pork), uncooked
1/2 cup cabbage, shredded
1/2 tsp sugar
1 tsp soy sauce
1/4 tsp minced bottled ginger, or powder
1/2 tsp cornstarch in 1 tsp cold water
1 stalk green onion, sliced thinly
Circular dumpling wraps (or square wonton wraps, cut into circles using a glass)
Take sausage out of the casing and discard casing. Mix in with the other ingredients. Put a teaspoonful and a half on a wrap, form into a cup and set about 1/4 inches apart on steamer basket. Couldn't be cuter…or easier! Steam for 15-20 minutes until cooked through.Carefully take each siomai off the steamer with tongs. Enjoy as is (the link sausage gives it great flavor), or with soy sauce and a splash of lime juice. You can freeze any leftovers on a plate and then store in a bag to reheat later. Leftovers…as if.