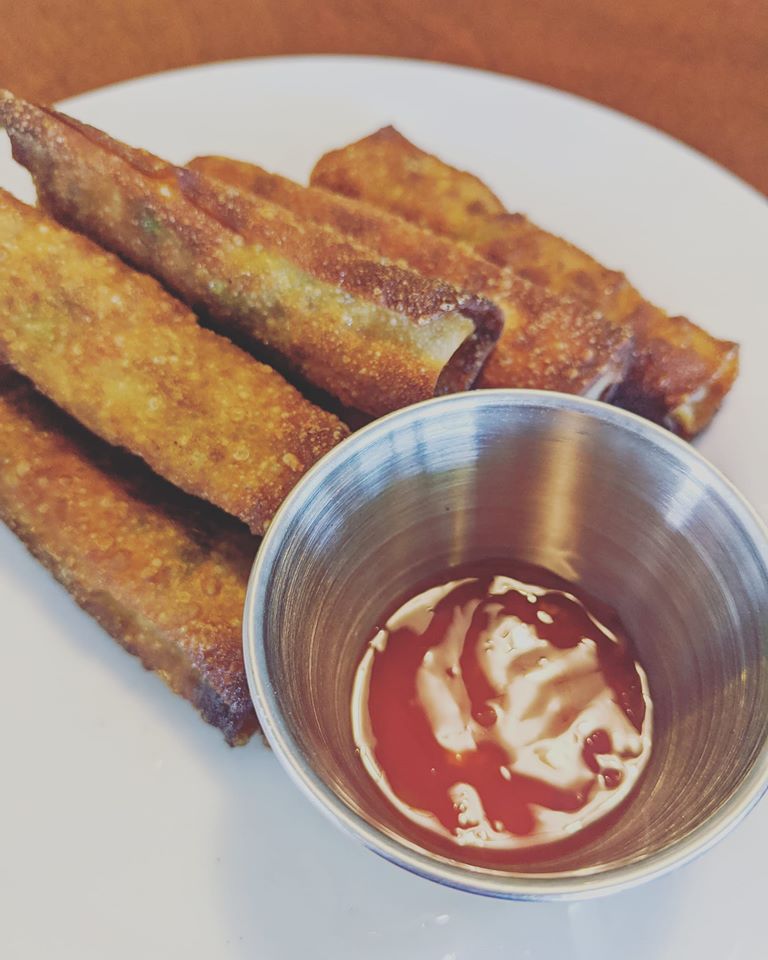 My hubby asked me why I am cooking up a storm when I normally don't cook these many Filipino dishes in a row. Um, because nothing is normal? At least when he gobbles up what I fix, the sting of his skepticism goes away.
In the time I watched General Conference this afternoon, I made two Filipino dishes. I was telling my missionary daughter, it's like the finale of a fireworks show. I wanted to end her self-iso with a bang. One of the dishes I tried, quarantine-style, was Lumpia, or Filipino egg roll.
I thought I'd asked my hubby to buy me ground pork during his hunting/foraging this week, but he said I hadn't. So I looked in the freezer and found the perfect amount of frozen beef/pork/chicken homestyle meatballs for my scaled-down version. I like using cooked meats because I have undercooked lumpia before and it would be a shame if we emerged from self-iso healthy only to get food poisoning.
Lumpia is meant to serve a crowd, but I was trying to feed only three adults here because I can't share with other family right now * sad face * so I did only a sixth of my original recipe. On the bright side it worked out great! I used some extra wonton wraps from siomai earlier this week. You could get thinner lumpia wrappers from the Asian store, so use them if you have it because it is super flaky good, but as for me and my house, I wanted something I could find easily during the pandemic. Besides my lumpia wraps were frozen and I was ready to cook lumpia NOW.
You can make a dipping sauce from scratch or you could do it my easy way and use a Thai chili sauce (I swear it goes with everything). You can save the filling in an air-tight container and make more lumpia for later. P.S. You may need to guard lumpia like you would t.p.
---
Last-Chance Lumpiang Shanghai
8 frozen meatballs
1 tsp garlic
¼ yellow onion, minced
½ cup shredded cabbage
¼ cup thinly grated carrots
1 tsp LaChoy soy sauce (or Silver Swan if you are lucky)
1 beaten egg, divided in half
24 small square won ton wrappers
Microwave the meatballs for 30 seconds. Chop up to ground consistency and cool. Add garlic, onion, cabbage, and carrots. Saute without oil in hot pan for 10 seconds only until cabbage wilts. Cool. Add soy sauce and 1/4 the egg and mix well.
Put a teaspoonful of the filling in a wrap and roll tightly. Do not overstuff. Seal the flap lightly with egg. In low-medium hot oil, fry on all sides until golden brown. (It may be best to deep-fry but I don't like the clean-up for such a small amount so I fried it in a pan.) Watch close so it doesn't burn. Serve immediately with chili sauce. Makes 24.